A reality dating show contestant says he's a VC. If that's true, he's the most secretive VC in the world.
June 15, 2018
View comments

(4)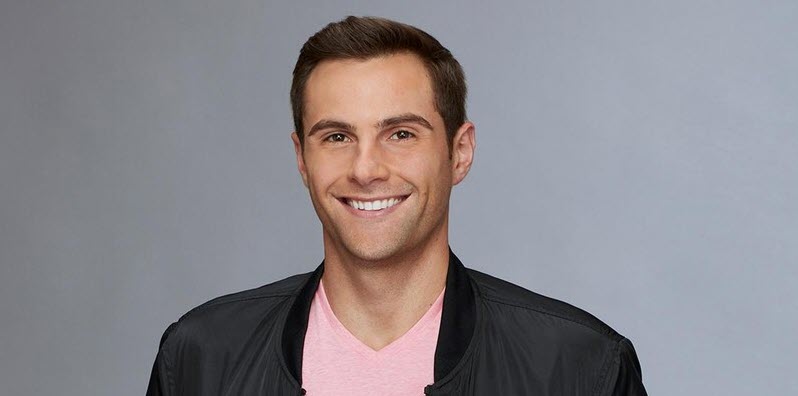 Much to my excitement (and the excitement of certain other PitchBook writers who won't admit they're excited), one of the contestants on this season of "The Bachelorette" is a venture capitalist. Or maybe he's in private equity. But he's definitely an investor in the private markets. I think. Probably. Maybe.
The official ABC biography for David Ravitz, who's competing for Becca Kufrin's heart on the 14th season of the classic reality dating show, says he's a "venture capitalist" and a "successful businessman." ABC doesn't provide much information about the contestants, but often it's easy to figure out detailed life stories for them using a mix of light Googling and Instagram stalking. In David's case, though, it's not easy. In fact, based on my personal experience, it's downright difficult.
We know from David's Bachelorette bio that he's either 25 or 26 years old (his written bio differs from his video bio), originally from New Jersey, and now lives in Denver. We also know that he loves guacamole but hates avocado, which is not necessarily relevant to his occupation but worth noting. All that should be enough to figure out what venture capital firm he works for. At the very least, it should be enough to verify that he is in fact a venture capitalist. Imagine if, say, Marc Andreessen was a contestant on "The Bachelorette," and we knew from his bio that he was a venture capitalist. Google "Marc Andreessen venture capitalist" and before you even hit "enter," you would know the name of his firm.
Not in David's case, though. David is mysterious. David is secretive. If David really is a venture capitalist, he's the most secretive venture capitalist in the game. Or maybe he's not! Maybe there's a whole slew of secretive VCs who don't have websites or
LinkedIn
profiles and they don't write
Medium
posts about how good they are at investing.
But probably not. Probably, David and his family—if he's a venture capitalist at age 25 or maybe 26, it's a pretty safe bet that his family has something to do with it—are purposely keeping their business private. Here's what we do know about the Bachelorette contestant's alleged career in venture capital:
1.
To recap, David describes himself as a venture capitalist and a successful businessman.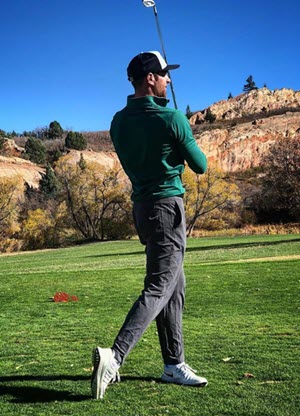 2.
Per David's Instagram, he often does things that cost a lot of money, such as skiing at Vail, golfing at fancy courses and attending the Super Bowl. That in no way confirms he's a VC, but it doesn't confirm that he's not.
3.
He lives in Denver. I scoured the websites for several Denver-area VC firms, including
Foundry Group
,
Access Venture Partners
,
High Country Venture
,
Boulder Ventures
and
Sequel Venture Partners
. David does not appear to be affiliated with any of them. In fact, the only David I found at any of those firms is David Gold, a managing director at Access who has almost definitely never appeared on the Bachelor franchise.
4
. Speaking of Denver, residing in Colorado could be a good strategic move for a young venture capitalist. VC invested in the state is set to reach a decade-high record: This year is on pace for
more than $1 billion
invested in startups in Colorado, per the PitchBook Platform, a higher dollar amount than any year since at least 2008. Maybe David's ahead of the curve. Or maybe he just wants to be close to Vail.
5.
In a video interview that poses more questions than it answers, David said, "I run a private equity firm. Venture capital. Private equity."
6.
He wore a chicken suit to meet Becca on the first night of Bachelorette filming. That may or may not have anything to do with his venture capital career.
7.
David's family owns Ravitz Family Markets, which operates several grocery stores on the East Coast. The website for the business has a news section that absolutely does not mention a Ravitz appearing on this season of "The Bachelorette." One of my personal theories is that David's family runs an investment holding company that owns the supermarkets.
8.
David enjoys "spending time with his family at their beach house," per his official ABC bio. That doesn't exactly confirm that the venture capital gig has something to do with his wealthy family, but, I mean, it kind of does.
If David is a VC, he might want to consider investing in a company that's disrupting the bunk-bed industry: In the episode that aired June 11, he fell out of the top bunk and ended up in the emergency room. Reports say he'll be back this week. Maybe one of the other guys will let him sleep on a bottom bunk for a few nights.
There is one other contestant on this season that has more legit ties to the tech world. John Graham, another suitor, told the Bachelorette on the first night that he "created
Venmo
." While he didn't technically create the money transfer app, John is a software engineer who was one of Venmo's first five hires.
So far, both David and John appear to be favorites, possibly partly due to their apparent wealth. It remains to be seen whether either of them end up with the final rose, but I bet you could find a spoiler about who wins easier than I could find any information whatsoever on David's venture capital career!
Related reads: Well, we've never written about "The Bachelorette" before, but we have covered other people who appear on TV and are also involved in VC, like Kevin Durant and Tom Brady.