Blackstone
co-founder Stephen Schwarzman has long complained that the buyout juggernaut was undervalued on the public market, a call that's been echoed by executives at other top firms. All those industry leaders were surely paying close attention earlier this year when
Ares Management
became the first publicly traded PE firm to announce it would flip from a partnership to a C-Corp after Congress trimmed the corporate tax rate from 35% to 21%. Not long after,
KKR
announced in its 1Q earnings report that it would also transition to a corporate structure, effective July 1.
That leaves Blackstone,
The Carlyle Group
and
Apollo Global Management
as the remaining publicly traded PE firms in the US with the tax status of partnerships. Under that designation, carried interest is taxed at the capital gains rate (around 20%) while management fees get docked at the top income rate (as high as 37%).
With so much change in the private equity industry, it felt like the right time to break down how these publicly traded outfits performed on the public markets in 1Q. To make it happen, we parsed through the firms' latest publicly available earnings reports and put together some of the highlights in our latest PitchBook datagraphic:
(Note that KKR lumps its PE revenue figures with real assets & credit)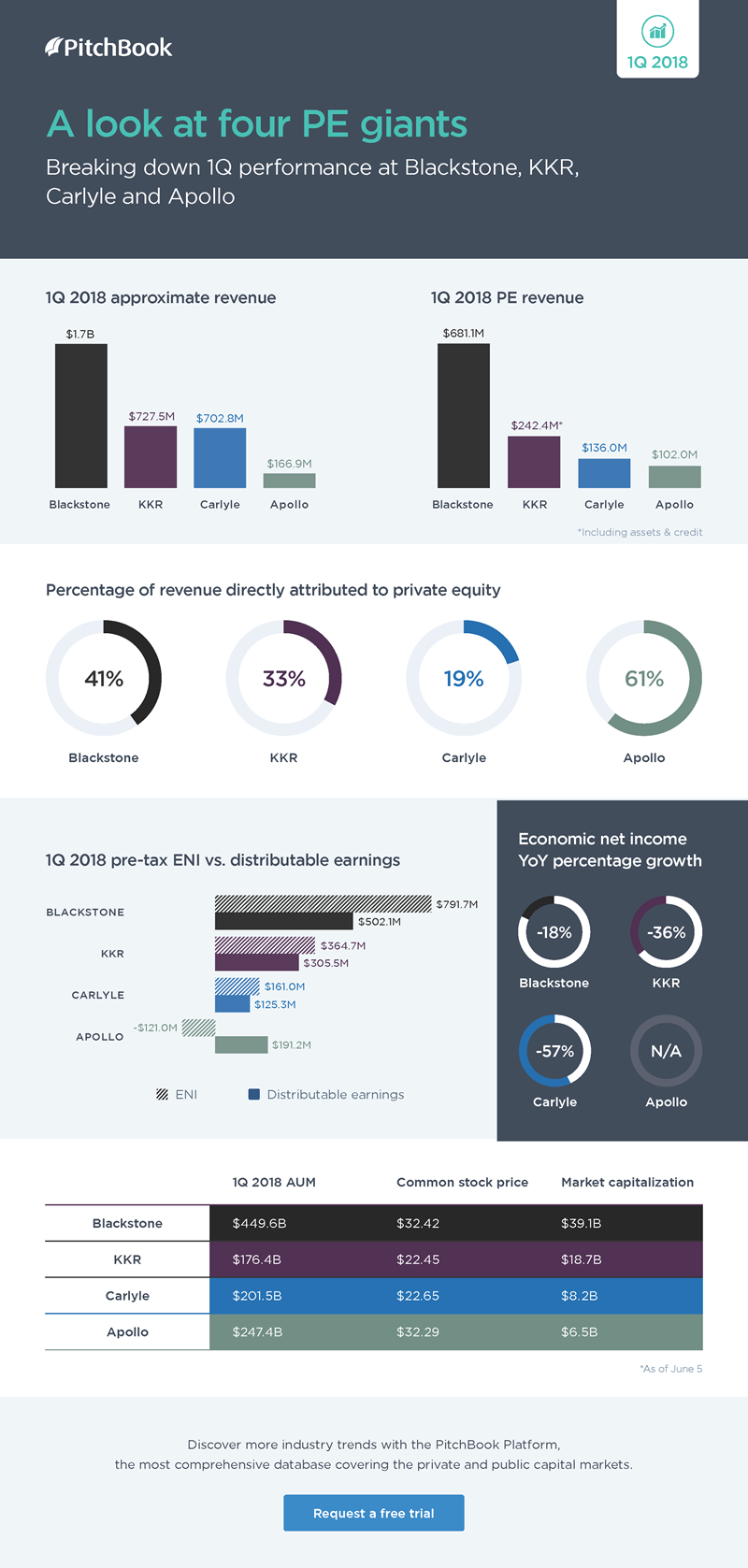 Related: What's next for public PE stocks?