As
Airbnb
prepares for an IPO expected this year or next, the company continues to make investments that indicate a shift toward a more regulation-friendly strategy.
In its latest move, the home-rental and hospitality unicorn has led a $160 million investment in
Lyric
, the operator of a luxury apartment rental platform. The funding is reportedly split evenly between debt and equity, with a list of other investors that includes VC firms like
NEA
,
Obvious Ventures
,
Fifth Wall Ventures
and
Tusk Ventures
, as well as real estate companies
Tishman Speyer
and
RXR Realty
and several angels. Lyric last raised VC in early 2018, bringing in a $15.5 million Series A at a $45.5 million valuation.
The funding comes mere days after Airbnb finalized its acquisition of last-minute hotel booking platform
HotelTonight
, a deal
first announced in March
that was reportedly worth well over $400 million, and about two weeks after Airbnb took a stake reportedly worth up to $200 million in
Indian budget hotelier Oyo
. In December, meanwhile, the company bought
Luckey Homes
, a Paris-based company that provides property management services to short-term rentals.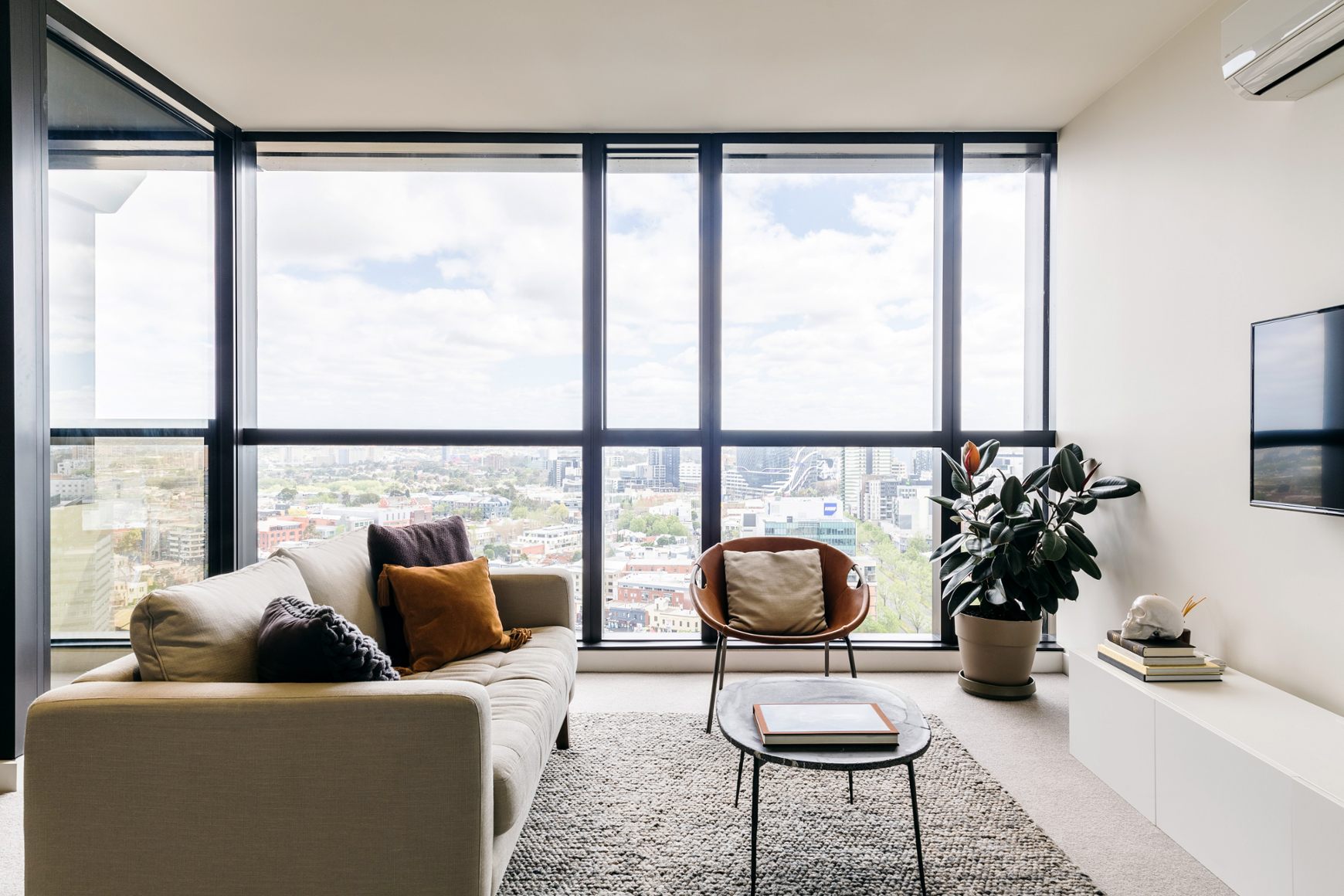 Lyric operates like something of a hybrid between Airbnb and
WeWork
. The company rents out floors in apartment buildings, then provides value-adds such as high-end furnishings, maid service and—perhaps most importantly—vinyl records. Lyric then markets the rooms as hotel-caliber lodgings for business travelers and other customers, offering both short- and long-term stays, and profits on the difference between what the company forks over to its landlords and the rent its customers pay to stay.
Perhaps most importantly for Airbnb, it's all done above board. In an
interview with Bloomberg
, Lyric co-founder and CEO Andrew Kitchell said the company operates completely legally in all 13 cities it has a presence.
"We are really good at regulatory compliance," Kitchell said. "We don't sneak into cities or buildings, we walk in the front door and we introduce ourselves."
Traditionally, that hasn't been Airbnb's policy. But as the San Francisco-based company prepares for a public debut and seeks to appeal to long-term investors, it's perhaps trying to change an image that's raised eyebrows around the world, opting to embrace regulation rather than continuing to fight against governments.
Acquisitions like those of Lyric and Luckey Homes could help by providing something of a middleman between Airbnb and its users. In January, for instance, New York City filed lawsuits seeking more than $20 million in damages against property owners who had used Airbnb to illegally offer permanent housing for short-term stays. While Airbnb was merely the provider of the platform where the rooms were listed, the company's lack of direct oversight enabled the trouble to brew.
This is perhaps where Lyric could provide its greatest value to Airbnb, by maintaining full oversight and responsibility for its offerings to stave off any wrongdoing. Lyric also aims to rent out only a fraction of a building for its temporary offerings—perhaps a more regulation-friendly approach to using local housing supplies for short-term profits.
But acquisitions can only do so much to change the Airbnb model. Simply put, the company's attempts to disrupt the lodging industry present a threat to the permanent housing supply in cities where the company is particularly successful, such as New York and San Francisco. When landlords opt to pursue higher profit margins by listing their units on Airbnb, those units are no longer available to long-term residents. This has led cities to enact legislation aimed at limiting the problem, with various degrees of success.
The controversies, though, haven't tamped down investor interest in Airbnb. After reaching a $31 billion valuation with a $1 billion round of VC funding in 2017, it's believed the company's internal valuation has since increased even further, with a recent Recode report indicating a worth of about $38 billion.
Related read: 3 things to know about Airbnb's stake in an Indian unicorn