Big Things
11 big things: Inside Blackstone's big summer
September 6, 2020
In the 35 years since its founding, Blackstone has transformed from a boutique advisory firm into a globe-spanning financial colossus, one that currently manages more than $560 billion in assets across a dozen distinct strategies. One could use many different figures to demonstrate the firm's breathtaking breadth. Here's a personal favorite: Blackstone's website lists no fewer than 429 different employees with the title of managing director or senior managing director.
It can be hard to keep pace with all the deals those MDs are arranging. This week, though, Blackstone was linked to a pair of looming moves that were impossible to miss—the latest maneuvers during a breakneck summer that has been busy by any investor's standards.
Blackstone seems to be everywhere these days, which is one of 11 things you need to know from the past week: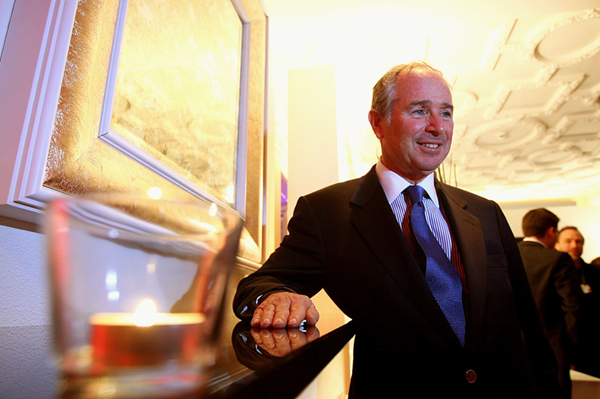 1. Full steam ahead
Blackstone has long been an investor in real estate, energy and infrastructure, the sorts of nuts-and-bolts assets that seldom make flashy headlines. One of this week's reported deals falls directly in line with that strategy: The firm has teamed with Global Infrastructure Partners to make a second offer for Kansas City Southern, a railroad operator with a current market cap of almost $18 billion, according to The Wall Street Journal.
The other major recent development highlights what could be an area of serious growth for Blackstone in the years to come: investing in tech startups. Bloomberg reported this week that Bumble, a dating app operator backed by Blackstone, has begun planning for a possible 2021 IPO that could value the business at between $6 billion and $8 billion. That could mean a lucrative exit for the firm, which acquired Bumble's parent just last year for $3 billion.
(I will note here that there is reason to believe Blackstone CEO Stephen Schwarzman might have been a Bumble user if the app existed during his earlier days. In his recent autobiography,
the buyout baron writes
about how, as a Yale undergrad, he helped persuade the school to remove a prohibition against female guests staying overnight in men's dorm rooms.)
Most firms choose a lane. There is very little overlap between a 133-year-old railroad and a six-year-old dating app. But Blackstone has the financial and personnel assets at its disposal to do a little bit of everything, building a portfolio as diversified as any in the private markets.
This year, that continued diversification has offered hints as to what sectors of the economy Blackstone believes might thrive during and after the pandemic, including healthcare, software and wellness. Let's examine what else Schwarzman's firm has been up to this summer.
There have been real estate deals. In late August, a real estate investment trust controlled by Blackstone agreed to put C$395 million (about $303 million) into Tricon Residential, an owner of single- and multi-family rental homes, calling back to Blackstone's previous profitable ownership of Invitation Homes. In late June, the firm lined up a stake in a very different kind of real estate, reportedly agreeing to purchase a 49% stake in a portfolio of Hollywood movie lots at a valuation of $1.65 billion.
There have been healthcare deals. Blackstone agreed in August to pay 242 billion yen (about $2.3 billion) for Takeda Consumer Healthcare, a maker of over-the-counter medicines. The firm also pledged $275 million to back cryogenics company Cryoport's acquisition of MVE Biological Systems.
There have been tech deals. In August, Blackstone joined Clearlake Capital Group for an investment in Diligent, the creator of a corporate governance platform, reportedly valuing the company at more than $4 billion. News of that deal came the same day the firm announced plans to pay $4.7 billion for Ancestry, a genealogy company that operates a massive database of consumer DNA.
And there have been investments in startups, as the firm searches for other young companies that could eventually provide Bumble-like returns. In one July deal, Blackstone teamed up with Oprah Winfrey, Natalie Portman and other celebrities to invest $200 million in oat milk maker Oatly. In another, the firm participated in a $121 million Series C for Sema4, taking the creator of a health-data intelligence platform into unicorn territory.
It has been a busy summer on other fronts, too. Blackstone closed a new life sciences fund on $4.6 billion and an infrastructure secondaries fund on $3.75 billion. It hired former Amazon dealmaker Christine Feng as a new senior MD focused on tech investments, and Google CFO Ruth Porat joined the firm's board. Former Mastercard CEO Gene Lockhart and former Pfizer CEO Jeffrey Kindler both joined Blackstone as advisers.
It's been a staggering collection of moves. It's also a sign that, at least for some investors, the pandemic has presented a series of attractive opportunities.
Six months ago, there was concern in some corners that the unprecedented global crisis could depress dealmaking rates. For Blackstone, it's done anything but.
2. The unicorn mating dance
In July, a special-purpose acquisition company led by hedge fund star Bill Ackman
raised $4 billion in its IPO
, the largest SPAC listing on record, with plans of using the capital to back a high-profile tech company. In an interview with Bloomberg this week, Ackman confirmed that the SPAC held exploratory talks with both Airbnb and Stripe about a potential deal. Neither set of negotiations progressed very far, but they provide interesting insight into the types of companies Ackman is eyeing.
3. Masa moves
SoftBank took part in a pair of VC mega-deals this week, leading a reported $150 million investment in Indian edtech startup Unacademy and a $100 million round for biotech startup Biofourmis. Much more interesting, though, were a pair of other headlines: SoftBank is part of a group that's held talks about buying TikTok's operations in India, according to Bloomberg. And reports revealed a recent $50 billion investment by SoftBank in certain public tech stock options, a massive bet that helped fuel this summer's market-wide boom in tech stocks.
4. Unicorn woes
It was a week of worrisome stories for three companies that have generated more than their fair share of buzz in recent years. The Wall Street Journal reported that the SEC has launched an investigation into Robinhood, probing whether the company failed to properly divulge its relationships with high-speed trading firms. The WSJ also reported that Juul is on the brink of laying off more than half of its 2,200 employees. And The Information published an article indicating that investors in Magic Leap marked down their shares in the company by an average of 93% between January and June.
5. His Airness
Since completing its merger with a SPAC in April, DraftKings has seen its stock climb around 90%. The good news continued this week, as the fantasy sports and sports gambling specialist announced an equity investment from Michael Jordan, with Jordan joining the company as a special adviser. The executives behind the SPAC that merged with DraftKings have also stayed busy: Flying Eagle Acquisition, a new SPAC backed by the group, lined up a $3.5 billion merger this week with mobile esports company Skillz.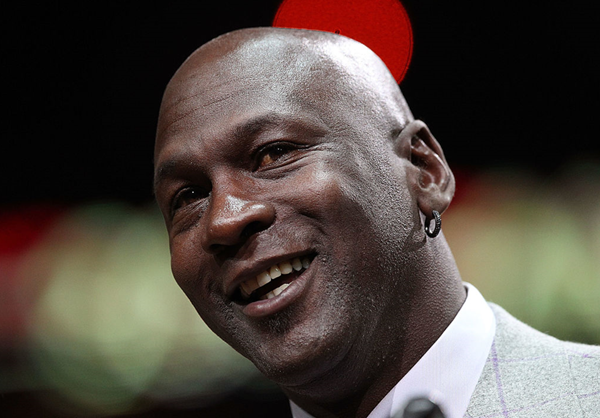 6. ROI for KKR
Blackstone wasn't the only private equity titan to have a busy week. KKR agreed to sell business software developer Epicor to Clayton, Dubilier & Rice in a deal worth $4.7 billion. The firm could also be nearing an exit from KnowBe4, an anti-phishing startup, which has begun preparing an IPO that could result in a valuation of more than $2 billion, according to Reuters. KKR also teamed with TPG Capital this week on a S$300 million (about $220 million) investment in PropertyGuru.
7. Patronization
Patreon has become a staple of the creative economy, giving artists, musicians, podcasters and other creators a way to raise contributions from fans. This week, the company raised some cash of its own, pulling in $90 million at a $1.2 billion pre-money valuation, according to The Information. That's nearly double the $660 million valuation the startup landed with its most recent round of VC, according to PitchBook data.
8. Thoma talk
Thoma Bravo is closing in on a serious fundraising boon: The WSJ reported that the firm could close three new funds this fall with more than $21 billion in total commitments for new software and tech deals. This week also brought evidence of why there is such strong LP demand: Thoma Bravo finalized a sale of mortgage software company Ellie Mae for $11 billion, less than 18 months after buying the company for just $3.7 billion.
9. Grocery grab
Three years ago, Albertsons paid a reported $200 million for Plated near the height of the meal-kit boom. Now, investors in Plated have sued the grocery chain, according to reports, alleging that Albertsons sabotaged Plated's operations in a bid to avoid paying an earnout that could have totaled $100 million or more. Since the acquisition, Albertsons reportedly stopped selling Plated's meal kits in its stores and also shuttered its online subscription business.
10. Structural remedies
The US Department of Justice published
updated guideline
s this week for how it will handle mergers that present possible antitrust concerns, with one takeaway being that structural remedies—i.e., divestitures—are now the "strongly preferred" solution to such worries. The DOJ also noted that private equity firms may in some cases be the "preferred" buyer when such divestitures are required, language that likely perked up the ears of a few dealmakers.
11. Gunslingers
Nolan Ryan has struck out more batters than any pitcher in MLB history. Drew Brees has passed for more yards than any quarterback in NFL history. And now, the two Texans are linked as co-investors in Mustard, a new sports training startup that raised $1.7 million this week, with the aim of using biomechanical data and motion analysis to bring "elite-level" coaching to the masses.
Join the more than 1.5 million industry professionals who get our daily newsletter!