The special-purpose acquisition company, also known as the blank-check company, was for decades a confusing, little-seen entity with a reputation on Wall Street for helping foster stock market frauds in the go-go 1980s. In recent years, however, the SPAC has come into fashion, offering companies a path to going public that's faster and simpler than a traditional IPO.
This week, the SPAC spike may have reached its highest point yet. A hedge fund baron led the biggest blank-check IPO of all time. There's talk that one of Silicon Valley's most valuable companies could have its eye on a SPAC merger. And other notable investors and companies are circling deals in the suddenly red-hot space.
The SPAC
is inescapable these days
, which is one of 11 things you need to know from the past week: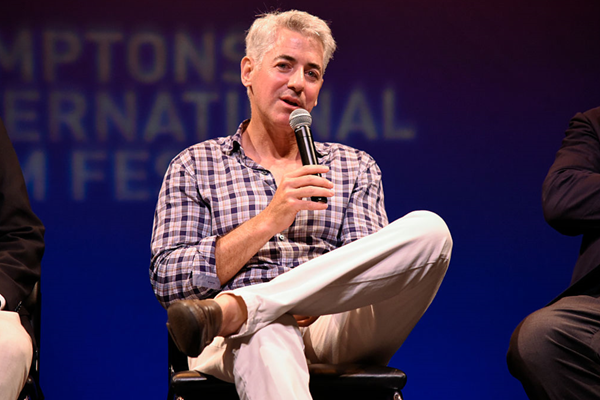 1. SPAC to the future
Hedge fund pro Bill Ackman has a long history of converting bold, contrarian bets into very large sums of money. Earlier this year, he reportedly turned a $27 million position into $2.6 billion by essentially betting that the coronavirus would cause steep declines in US equity and credit markets. In his latest move, Ackman raised $4 billion in an offering this week for a SPAC called Pershing Square Tontine Holdings, widely believed to be the largest SPAC IPO on record.
At this point, I'm not sure how many people need a SPAC-splainer. For those who do: SPACs are holding companies that raise money in an IPO on the promise of making a future acquisition or investment. Managers who commit capital to the IPO are betting on the ability of the executives behind the SPAC to find an attractive target at an attractive price.
So, in Pershing Square Tontine's case, the listing amounts to a $4 billion gamble on Ackman and his team. What sort of deal will the SPAC pursue? Ackman has indicated that the vehicle has $5 billion in total capital, including his fund's own money, and that he wants to make a minority investment in a highly valued growth company. If you're looking for more vibrant imagery, Ackman
told Bloomberg TV
this week that the SPAC is now "in a unicorn mating dance."
There are only so many growth companies out there in which a $5 billion investment might buy a minority stake. Which brings us to Airbnb.
The pandemic has caused serious strain at the vacation rental company, including a significant number of layoffs, but Airbnb has revived talks of potentially going public in 2020. This week, CEO Brian Chesky told Reuters that the company has "been approached by some people that have presented us some opportunities" regarding a merger with a SPAC. That's quite far from anything concrete, but even the prospect of a potential marriage of Ackman and Airbnb is tantalizing.
Then again, if Airbnb were to opt for a SPAC deal rather than going it alone in an IPO or a direct listing, the recent blank-check boom means the company should have multiple options.
Interest in the SPAC space was already growing before this year: Blank-check companies raised $13.6 billion across 59 offerings in 2019, compared to $1.4 billion in 10 listings back in 2013, according to the website SPAC Research. This year has already seen $19 billion raised across 50 such listings, with an average size of nearly $380 million, up 65% from last year. Virgin Galactic, DraftKings and Nikola are just some of the notable companies to recently opt for SPAC debuts.
Part of the story is quality, given the involvement of those big names. But another part is quantity.
Alec Gores and his Gores Group, a veteran of the SPAC movement, returned to the market this week with an IPO filing for their fifth blank-check company. In 2016, a Gores-backed SPAC acquired iconic snack-cake company Hostess Brands. And telecom billionaire Craig McCaw and software entrepreneur Vivek Ranadivé recently filed for SPAC offerings of their own, adding to a crowded field.
There are also plenty of potential SPAC targets on the market. Hims, a VC-backed maker of personal health and wellness products, is considering a blank-check listing that could result in a valuation of more than $1 billion, Reuters reported. Topgolf, a PE-backed proprietor of tech-powered driving ranges and gaming centers, is also said to be considering a SPAC deal, according to Bloomberg.
There are more SPACs than ever out there, and seemingly more highly valued companies than ever that are open to a deal. In the words of Ackman, let the unicorn mating dance begin.
2. Musk maneuvers
Elon Musk is many things, but boring is never one of them. This week brought reports that one of Musk's companies, SpaceX, is aiming to raise up to $1 billion in new funding at a whopping $44 billion valuation. Meanwhile, another of Musk's ventures, Tesla, reportedly filed a lawsuit against Rivian accusing its well-funded electric vehicle rival of poaching Tesla employees and encouraging the theft of trade secrets.
3. Major mergers
A winner emerged this week in eBay's auction for its classifieds business, with Norwegian classifieds conglomerate Adevinta signing a deal to acquire the unit for $9.2 billion. The oil and gas sector was also home to a high-priced takeover, with Chevron expanding its presence in the Permian Basin and elsewhere through the purchase of Noble Energy for $5 billion, or $13 billion including debt.
4. Talking TikTok
A group of investors including the likes of Sequoia, NEA and SoftBank have reportedly held talks to acquire a majority stake in TikTok from parent company ByteDance, The Information reported this week, the latest sign of TikTok's attempts to
distance itself from China
. In a separate move, TikTok announced the formation of a new $200 million vehicle called the TikTok Creator Fund, which will distribute money to certain creators on the app, a novel form of compensation for users driving the platform's popularity.
5. Online ingredients
Companies offering an alternative to masking up and venturing to a grocery store continue to raise some serious capital during the pandemic. MissFresh, a provider of grocery delivery services operating in China, gathered $495 million from a host of notable backers. And Misfits Market, a food delivery company competing with Imperfect Foods in the "ugly produce" category, collected $85 million, about two months after Imperfect raised $72 million.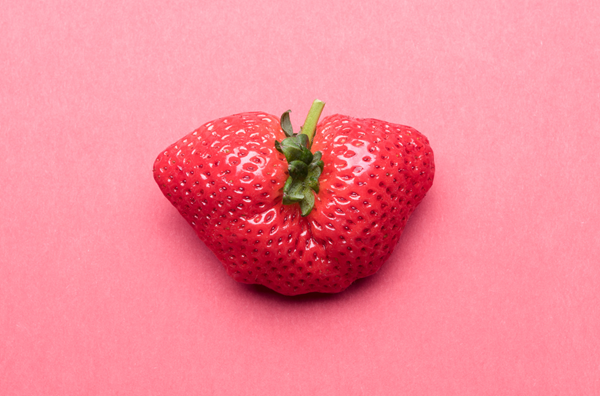 6. Dual listings
Chinese fintech giant Ant said it has begun discussions for a dual listing later this year, with plans to begin trading shares in Hong Kong and Shanghai. In Shanghai, the Alibaba affiliate is opting to list on the STAR Market, a win for the young, tech-centric exchange that aims to be something of a Chinese equivalent of the Nasdaq. Reports also emerged that Junlebao Dairy could follow a similar dual-listing path in China, several months after Sequoia China reportedly valued the business at more than $1 billion.
7. SoftBank sales
SoftBank said earlier this year that it planned to sell off $41 billion in assets as part of a plan to buy back shares and reduce debt. The company took new steps in that direction this week, with reports surfacing that SoftBank has discussed selling its Arm semiconductor unit to fellow chip maker Nvidia and, separately, that the Japanese conglomerate has hired bankers to sell internet-of-things business Treasure Data.
8. CEO shakeup
After less than three years in the role, Glenn Youngkin announced this week that
he will retire as co-CEO
of The Carlyle Group at the end of the third quarter, leaving Kewsong Lee in place as sole CEO. A
Bloomberg article
from later in the week reported that news of Youngkin's departure follows "a long, awkward power struggle" between Lee and Youngkin after they took joint control of the firm's reins in 2018.
9. Blackstone's bounce
Blackstone reported its second-quarter earnings this week, the first of the four major publicly traded private equity firms to do so. Pros: Blackstone's PE portfolio appreciated by 12.8% in the quarter after a 22% depreciation in Q1, and the firm flipped from a $2.6 billion net loss to nearly $1.4 billion in net income. Cons: Distributable earnings declined compared to Q1, and the firm's stock ended the week down about 4% from its Wednesday close.
10. Jamf's jump
At first, Jamf thought it could sell shares in its IPO for $17 to $19. Then, the Vista Equity Partners portfolio company upped its range to $21 to $23. But demand continued to build for the business, which companies use to manage Apple devices. It ultimately priced the shares at $26 and closed its first day of trading at $39.20, becoming the latest privately backed company to see its stock soar after an IPO.
11. Fowl play
It was a big week for the confluence of venture capital and pasture-raised chickens. Vital Farms, a VC-backed purveyor of ethically produced eggs and butter, set initial terms for a looming IPO, one that could raise more than $130 million and result in a market cap of more than $660 million. And Cooks Venture, which sells a proprietary breed of pasture-raised chickens for meat consumption, raised $10 million in a new Series A deal.
Join the more than 1.5 million industry professionals who get our daily newsletter!