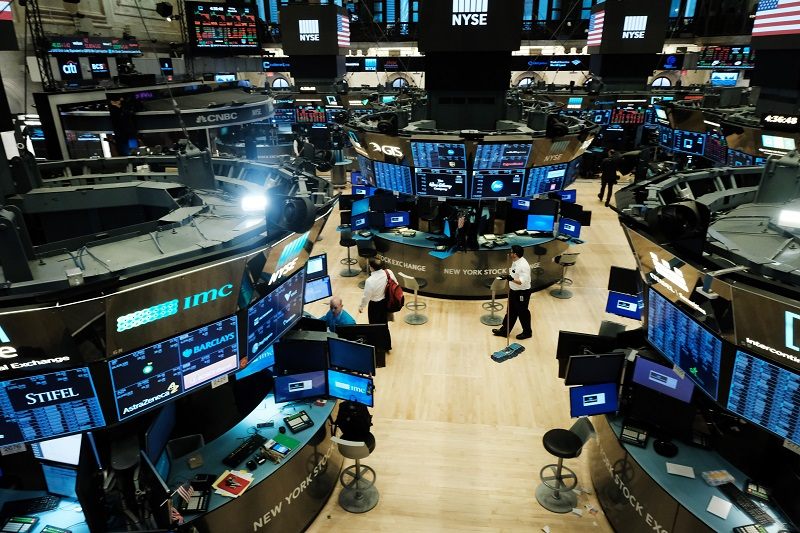 In a limping IPO market, special-purpose acquisition companies are skipping along.
SPACs are blank-check companies that raise money through an IPO to buy other companies. In 2020, SPACs have accounted for 38% of US IPO filings and raised $6.5 billion as of May 20—more than the total capital raised by institutionally-backed IPOs during the period, according to an analysis of company disclosures and PitchBook data.
SPAC sponsors and industry watchers say the coronavirus pandemic may explain why there's been an uptick in SPAC activity this year. As private companies' valuations fall and they look for liquidity, SPACs could fill a void left by traditional IPOs.
"As an investor, you're saying … it might be more beneficial for me to invest into a SPAC now," said Alex Zuluaga, a partner at
EY
. "You can be opportunistic on valuations of companies that are being sold."
Traditional IPOs rely heavily on market timing, and the volatility caused by coronavirus has led to a lull in public offerings in recent months.
SPAC IPOs, on the other hand, are much less tied to the performance of the market, said Jonas Grossman, president at
Chardan
, which raised $85 million for a healthcare-focused SPAC last month.
There's little doubt what a SPAC is worth, since money raised during the IPO sits in a trust account until it makes an acquisition. That relative safety, and the promise of opportunities ahead, have been a tailwind for the blank-check companies.
SPACs are dominating the IPO scene—and some investors believe a recession could lead to more of them.
"If you have a view that the economy is going to improve over the next couple of years, and this is an opportunity to use the SPAC as a vehicle to provide capital for private companies that may need it, then you'll want to invest ahead of it," explained Grossman.
For investors, SPACs offer a ground floor seat on a future deal with low up-front risk. The SPAC's founders usually have two years to find a deal after an IPO. Once they do, it's a matter of convincing investors to back the acquisition they've identified. An investor can also take their money and walk away from a deal they don't like.
SPAC IPO investors also receive warrants, which can be sold or used to buy shares of the new combined company at a later date.
Blank-check companies were historically viewed with skepticism due to an association with penny-stock fraud schemes. But investor-friendly regulations and the involvement of reputable firms have since led to a rebranding.
In recent years, private equity giants
TPG Capital
and
The Carlyle Group
as well as investment banks such as
Goldman Sachs
have sponsored SPACs. Well-known companies like
DraftKings
and
Virgin Galactic
went public through SPAC reverse mergers
in the past year.
As investor interest has grown, the stakes have also gotten bigger.
In February,
Churchill Capital Corp III
, a SPAC run by former
Citigroup
executive Michael Klein, raised $1 billion in February. It was the largest SPAC ever, according to IPO research firm Renaissance Capital.
But despite certain advantages, SPACs aren't immune to uncertainty and volatile markets.
GigCapital
CEO Raluca Dinu, whose firm raised $200 million for its third SPAC in mid-May, characterized the latest IPO experience as "quite rough" and said some SPAC IPOs have struggled to close in recent weeks.
But for those that are able to go public, M&A prospects look bright.
"It's an opportunity for SPAC sponsors to get very good targets and very solid companies at much lower valuations," Dinu said.
Join the more than 1.5 million industry professionals who get our daily newsletter!