Carlyle
Carlyle co-CEO Glenn Youngkin to retire, leaving reins to Kewsong Lee
July 21, 2020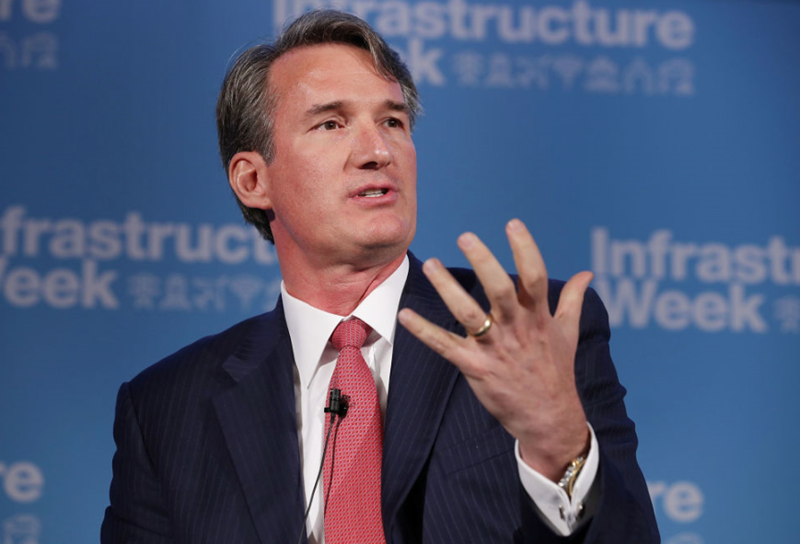 The Carlyle Group
has announced that Glenn Youngkin will step down as co-CEO at the end of September, leaving Kewsong Lee as the firm's sole CEO. The pair took over for co-founders David Rubenstein and Bill Conway in early 2018, around the same time that rivals
Apollo Global Management
and
KKR
made high-level leadership changes of their own.
The move marks the end of a 25-year career for Youngkin at the Washington, DC-based buyout giant. As co-CEO, he has overseen the firm's energy, infrastructure and real estate units. He was the firm's president and COO immediately before his short stint as co-CEO, and before that he filled a range of other roles, including leading Carlyle's industrials division and its buyout teams in the US and UK.
Youngkin, 52, said in a press release that he now plans to focus on community and public-service initiatives he believes can "make a meaningful impact." Already, he's getting such efforts underway. Youngkin recently launched VA Ready, a Virginia-based program that pairs community colleges with companies in the healthcare, tech and manufacturing industries to help workers impacted by COVID-19 re-enter the workforce.
"He did an outstanding job as co-CEO, but I certainly understand the pull of the kind of public service activities to which Glenn is committed," Rubenstein said in a statement.
Youngkin had an eventful few years in charge at Carlyle. Along with Lee, he oversaw the firm's transition from a publicly traded partnership into a corporation as well as the closure of more than $40 billion in new funds, including an $18.5 billion flagship vehicle, a $6.6 billion Asia fund and a nearly $7.4 billion Europe fund. Carlyle grew its assets under management from $195 billion to $217 billion under Youngkin and Lee's guidance, and the firm's stock price has increased by nearly 30%.
Last November, the firm found itself embroiled in a feud
between pop star Taylor Swift
and Scooter Braun
, who acquired Swift's music catalog through a Carlyle-backed deal earlier in the year.
The announcement of Youngkin's retirement comes a little more than a week before Carlyle is scheduled to announce its earnings for the second quarter of the year, the first quarter to play out entirely under the shadow of the coronavirus crisis.
During Q1, when the impacts of the pandemic were beginning to be felt, all of the major publicly traded private equity firms suffered a hit. Carlyle posted a loss of $612 million, with its energy portfolio depreciating by 22%, its credit portfolio by 21% and its private equity portfolio by 8%. The firm increased its distributable earnings by 73% on a year-over-year basis, however, topping analyst expectations for the amount of cash it could pay out to shareholders.
Now, such concerns will be the sole domain of Lee, who joined Carlyle in 2013 after previously working at
Warburg Pincus
. Before ascending to co-CEO, and now CEO, Lee was the deputy chief investment officer of Carlyle's private equity unit and its head of global credit.
Join the more than 1.5 million industry professionals who get our daily newsletter!