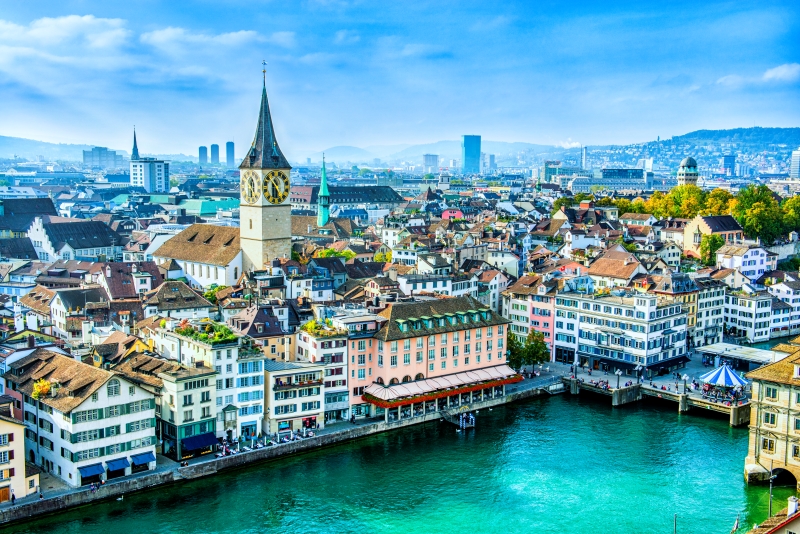 This article was featured in the most recent Venture Ecosystem Report: DACH.
With a population of just 8.4 million but a GDP approaching CHF 680.1 billion (around €599 billion), Switzerland has always punched above its relative economic weight and is recognized as one of the world's most advanced economies. Famed for its banking industry, the mountainous Central European country is also home to some of the world's largest multinationals, pharma groups and industrial and engineering companies. Enterprises such as
Nestle
,
UBS
,
Roche
,
ABB
and
Novartis
are just a few of the names that are recognized globally.
Swiss corporate venturing
Almost all these companies boast sizable CVC units, which, as one would expect, contributes to the swelling venture ecosystem. Interestingly, however, it is not these global household brands that dominate corporate venturing in Switzerland. Instead, it appears that companies that are strong household names within Switzerland but lesser-known outside the country predominate in CVC. This could potentially be a result of incentive to stay innovative to compete against the aforementioned multinationals, but what is likelier is that their scale encourages a local focus, while multinationals often look further afield. That is particularly likely given many of the largest corporate players are in pharmaceuticals and biotechnology, which has grown increasingly globalist in the past decades.
Burgeoning ecosystem
CVC has been a staple of the pharma and life science industries for decades, with prominent players using corporate venturing as an add-on to their R&D and global market expansion. It just doesn't happen to occur locally as much, given the scale of the Swiss biotech startup scene. However, overall, Swiss CVC activity is increasing. With CHF 205 million in funding over 35 deals in 2018, corporate venturing funds are playing a more substantial role in the Swiss venture space, which is also displayed in the wide range of sectors receiving investment.
CVC has been dominated by two players in recent years—Zürcher Kantonalbank and
Swisscom Ventures
. ZKB is a lender with a strong footprint throughout the country but is little known outside the Swiss borders, where names such as UBS and
Credit Suisse
carry more weight. It closed 17 deals in 2018, making it the most active investor. Swisscom Ventures, the investment arm of the country's largest telecom carrier, was the second most active player (seven deals) after being ahead of ZKB the previous year. It shouldn't surprise that financial services companies feature prominently on the list, with small regional lenders such as Schwyzer Kantonalbank making venture investments (two deals in 2018), given the dominance of that sector amid fintech's disruption of products and service digitization.
Swiss corporate venturing has come a long way in recent years and has developed into a pillar of the country's VC ecosystem. The nature of its enterprise companies bodes well for a diversified landscape of startups, which can rely on access to capital as well as know-how stemming from some of the large corporations. Going forward, it will be interesting to see whether the favorable regulatory and tax regime will lead to some of the country's multinationals becoming more active in their home market.
To view the entire DACH report and its data, click here.