Highlights from TechCrunch Disrupt in San Francisco from PitchBook's venture capital team: Dana Olsen and Kate Clark.
6:00 p.m. -- That's a wrap on TechCrunch Disrupt.
Check out the winners of Battlefield here
.
5:20 p.m. -- Fritz Lanman, CEO of
ClassPass
, is on stage. He speaks to the recent leadership change at the company (he replaced founder Payal Kadakia in the spring) and backlash against the price increase the subscription fitness startup introduced last year. On Payal, who's now chairman: "She doesn't really care what her title is. She just wants to work on new products." -DO
4:30 p.m. -- "Build something that people love and they can't live without. Then sell millions of them." --
Nest Labs
co-founder and chief product officer Matt Rogers on how to create a successful startup. -DO
3:20 p.m. -- I recorded a little hyper-lapsed video for those who couldn't make it. -KC
For those of you who didn't make it to #TCdisrupt... A close up of Startup Alley where hundreds are showcasing their companies. pic.twitter.com/rl8CLIl6fy

— PitchBook Data (@PitchBook) September 20, 2017
2:30 p.m. -- Happy to see Aileen Lee of Cowboy Ventures on stage, judging the final phase of the Startup Battlefield competition. I spoke with her back in March about
why the VC industry needs more female investors
. -DO
1:45 pm. -- Uber's chief brand officer, Bozoma Saint John, discusses her new job, including her reaction when she found out former CEO Travis Kalanick had resigned, about eight days after she joined the company: "Oh, shit." -DO
She's here. @badassboz talking about @Uber's brand. #TCDisrupt17 pic.twitter.com/JaUWvbpR2g

— PitchBook Data (@PitchBook) September 20, 2017
1:15 p.m. -- We're welcomed back from lunch with a talk from
Coursera
co-founder Andrew Ng. His advice for founders looking to get into data heavy AI startups: "Build a centralized AI team. We live in an era where AI talent is so scarce." -KC
.@AndrewYNg on stage. He recently launched a $150M AI fund. It's no surprise that he's discussing the rise of #AI. https://t.co/bnX2obqhQv

— PitchBook Data (@PitchBook) September 20, 2017
11:25 a.m. -- "I do this crazy thing called hiring people that aren't just white dudes. It's working. You guys should try it," Sarah Kunst, founder & CEO of Proday, says during a panel on sexual harassment in the tech community. Kunst has spoken publicly about challenges she's faced as a black woman in Silicon Valley. -DO
11: 05 a.m. -- Alex Rodrigues, the 21-year-old CEO of self-driving truck company
Embark
, may be the youngest to hit the Disrupt stage this year, aside from the
Udacity pup
, of course. He says his self-driving trucks will hit the market in "a few years." -KC
10: 45 a.m. -- OK, I like rainbow Goldfish just as much as the next person, but I have to say, the snacks available at Disrupt resemble those available on a third-grade field trip. - KC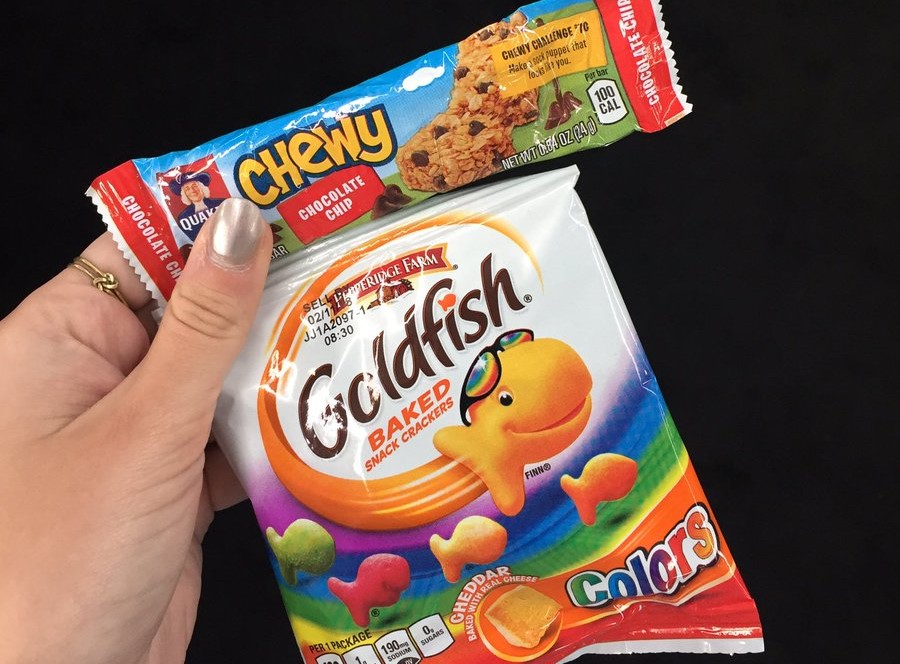 10:30 a.m. -- Balaji Srinivasan says his company, 21.co, which allows users to receive paid (in digital currency) messages from people outside their network, has been successful since its pivot into a social network. On stage, he announces "not an ICO," but a different kind of token sale that takes labor in exchange for tokens. "You get tokens for doing the sort of actions you do on social networks." The purpose, he explained, is to get 21.co more users. -KC
We have a new token. There's no ICO. You earn tokens just for signing up. And it works even if buying BTC is banned. https://t.co/PYgP0BxpAm

— 21 (@21) September 14, 2017
10:00 a.m. -- Justin Kan takes the stage to discuss
Atrium
, his new legal services company. He touched on strategies to avoid harassment in startups: "Create the best management from the top and help people deliver the best results. ... You have to install the best management practices from Day One, and I think people are just not doing that." -DO
9:40 a.m. -- "That was a devastating launch for the team. It wasn't the narrative they wanted." That's Kirsten Green, general partner of Forerunner Ventures, on
Bodega
, the startup that launched earlier this month. The company places pantry boxes in places like apartment lobbies and fraternity houses—but the company's business model, along with its name, triggered a backlash from people who worry it will threaten actual bodegas. -DO
9: 15 a.m. -- Cindy Mi, the founder of
VIPKid
, an online English language learning platform (and unicorn) that pairs North American teachers with Chinese students, is kicking off day three. She is encouraging founders to hop on board the edtech train. Much like
the robotic kitchen assistants of Tuesday
, Mi says "AI bot teaching assistants" are the future. -KC
8:55 a.m. -- Here we are, ready for our final day of tech and LaCroix.
We survived #TCDisrupt (almost). We'll be live all day at the last day of @TechCrunch. Stay tuned. pic.twitter.com/FLXNFCiDU8

— PitchBook Data (@PitchBook) September 20, 2017