LAS VEGAS—PitchBook sent four of our analysts to CES in Las Vegas, where they're sharing their takes on the tech talk, latest gadgets and industry trends likely to shape the coming year. Here's the latest dispatch:
Data, data, data
Take a stroll down any aisle at CES and you'll see booth after booth of connected products collecting terabytes of data. What to do with all this "digital exhaust" that these devices are generating?
This trend is especially evident in the healthtech space. From Fitbits measuring steps and heart rate to
BrainCo
's brainwave-measuring FocusNow product, consumers can collect a plethora of data to track your health. But who wants—or knows how—to analyze it all?
Some companies at CES are acting as middlemen to make data more actionable for users. From a medical standpoint, doctors don't have the time to analyze every minute detail of your daily activity, but startups are developing data visualization tools to help clinicians and patients to identify patterns. Seqster, for example, is focused on how people can take ownership of their data. By acting like Mint for health data, Seqster aims to help consumers identify trends in their personal health by importing medical data from health records and overlaying it with specific genetic or fitness data from other sources.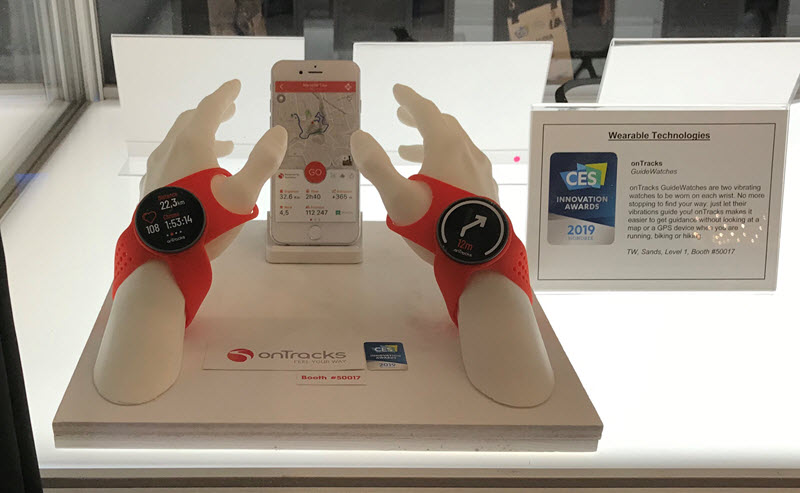 Healthcare technology also appears to be evolving from simply collecting data to becoming diagnostic and prescriptive. Chronic health monitoring and adherence tools make up one piece of the puzzle.
Validic
, for example, is attempting to solve this by providing a remote-monitoring platform that allows patients and care teams to own and act on patient data. Another company,
Akili Interactive
, is creating what it calls "prescription digital medicines" and is under FDA review to become the first approved provider of digital medicine—in this case, video games—to treat ADHD. Yet another startup posited that its software allowed a patient to completely end their pharmaceutical diabetes medication regimen.
Although all of these ventures have a ways to go to prove effectiveness and gain wide acceptance, early indications suggest that these technologies are not simply gimmicks, and in the next decade we'll all be apply technology more deeply into our personal health.
Is the voice assistant inevitable?
One technology that I have been reluctant to adopt is the voice assistant. Although I admit I'm often too quick to give away my personal data online, I'm still uncomfortable with private, unregulated companies having a microphone in my home.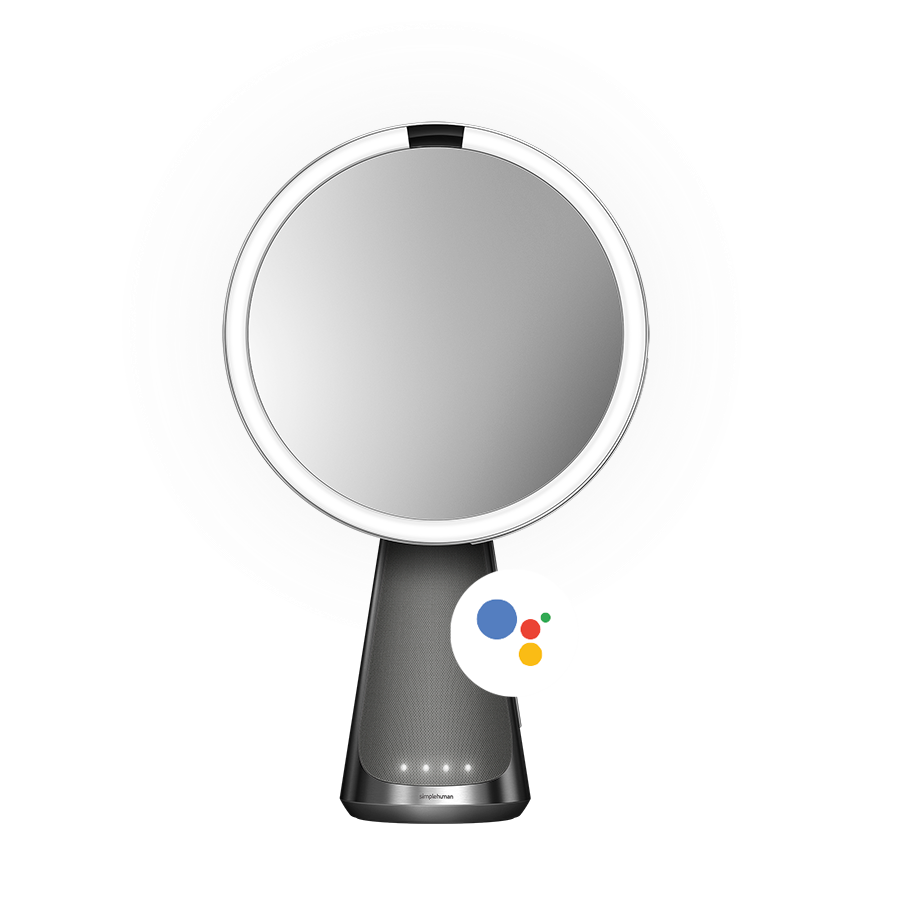 Walking the booths at CES reinforces the belief that I am in the minority here. Everywhere you look, tech companies are finding ways to integrate voice assistants into their devices. In the market for a new pedestal mirror? Simplehuman makes one with Google Assistant. How about a new air fryer? Gourmia's new model works with both Google Assistant and Amazon Alexa.
Are voice assistants a flash in the pan or the future of technological interaction? This development has clearly become hot consumer technology over the past year; however, my early sense is that most of the companies integrating it are piling onto the bandwagon instead of thinking hard about practical use cases.
What is certain is that aging populations and people with vision challenges have serious potential to benefit from this technology. As eyesight fails, voice is the key to unlocking a digital experience.
Cycling's safer future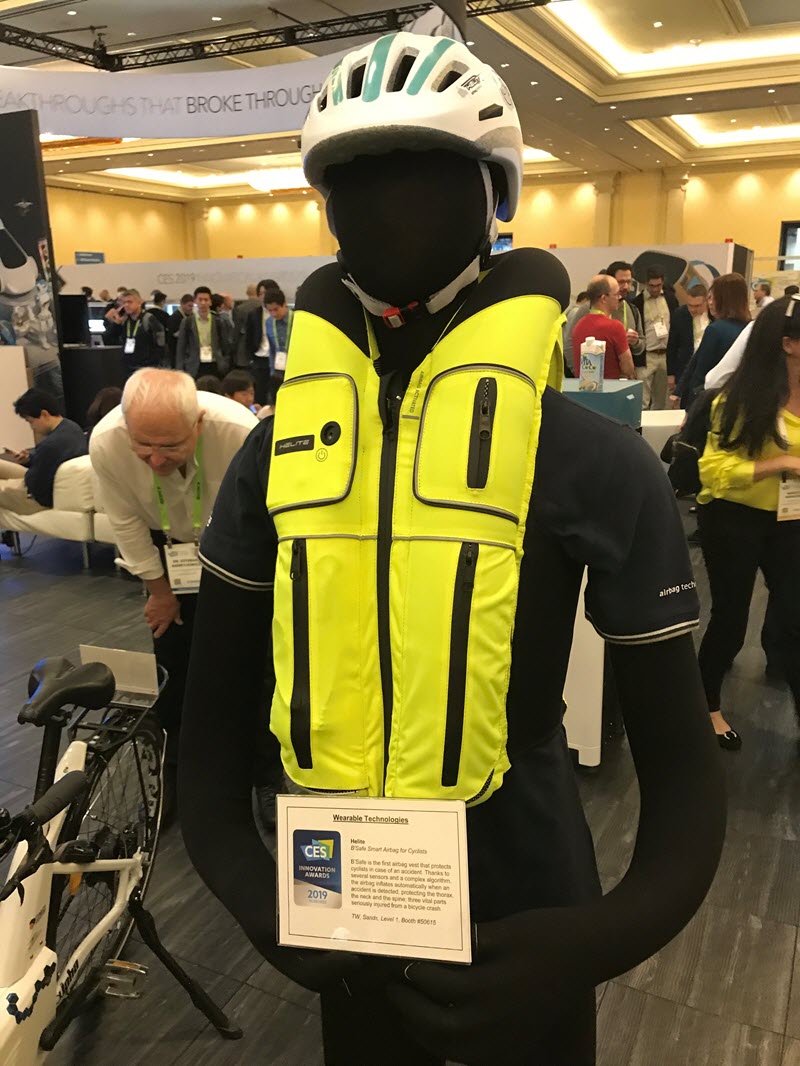 One final trend that has kept popping up at the conference is cycling technology. Safety was a recurring theme there—I saw multiple smart helmets and bicycle attachments that allowed riders to indicate braking and changes in direction.
One of the more entertaining demos was of an airbag vest that would inflate when sensors detected a fall. The demo rider repeatedly dove off his bike on the show floor to demonstrate the mechanics of the vest.
Although this was my first visit to CES, my impression is that there has been an uptick in cycling tech over the past few years that may coincide with the rise in bikesharing.
Lime
,
Jump
, and other scooter- and bikesharing companies are introducing millions of people to urban mobility—a dangerous pursuit for those without prior experience negotiating cars and pedestrians by bike. Safety companies are stepping in to provide protection, and I'm excited to see how their products are accepted by consumers.
Don't miss our first dispatch from CES, covering crypto optimism, sleeptech and the internet of anything.