Agtech
FoodShot launches investment vehicle to improve agtech and food systems
September 13, 2018
The future of farming has a tough row to hoe, as the global population is projected to reach nearly 10 billion by 2050. New strains on the food supply created by this growth will come to test the very business models that large producers and distributors have deployed in the past to address similar challenges. But FoodShot Global hopes to smooth the path ahead by backing moonshot technologies and supporting business models that can help overcome the major barriers to feeding a growing population.
The newly launched investment platform represents a partnership between a number of important players in the food and agtech space, including Rabobank, Mars, The Rockefeller Foundation,
Generation Investment Management
,
Armonia
and
Acre Venture Partners
, among others.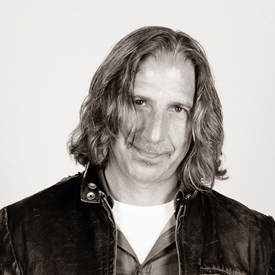 For co-founder and chairman Victor Friedberg (pictured), FoodShot represents a means to bring solutions to market. Friedberg, who also co-founded
S2G Ventures
, spent years investing in the food and ag sector, and he believes that new tools are required for change. FoodShot's strategies include using integrated funding across debt, equity and cash to cultivate and commercialize new tech focused on the program's theme of "Soil 3.0," a framework for conceptualizing a food system capable of sustainably producing nutrient-dense food while increasing yields for producers.
"The consumer is still going to drive this change, whether that's in Africa, China, Europe or the US," Friedberg told PitchBook. "My belief is that if you're going to actually produce a healthy, sustainable and democratized food supply, then everything down the system is going to have to change, starting with the soil."
The program plans to make equity investments of up to $10 million and back debt funding of up to $20 million annually. And FoodShot is looking to support projects located at the intersection of food and agtech—or, as Friedberg is fond of saying, from "soil to shelf"—by employing a systems investment thesis that addresses consumer preferences for personalization and sustainability from the food supply.
"For millions of years, nature has basically evolved to balance the books, but for the last 10,000 years or so we've perfected a system where we make mostly withdrawals," he said. "At some point in the future, nature is going to make a margin call."
For FoodShot, heading that off means backing regenerative farming practices and the agtech that can verify the efficacy of those practices with investments into soil sensing and measuring systems.
This area of agtech has garnered significant attention from the wider VC world in recent years, with sensors and farm equipment enjoying a bumper crop of investment last year. In 2017, VCs struck
46 deals in the space comprising some $94 million
, per the PitchBook Platform. And this year has sustained that heady pace of activity, already hitting a decade high for capital invested with $106 million across 31 financings.
"Venture capital is an amazing tool for change, but as food, agriculture and climate systems are global in nature and deeply interdependent," Friedberg cautioned, "they will require new tools, and multistakeholder and multidisciplinary solutions."
Although producers know a lot about what's going on above the soil, they know far less about what happens underground. And that's why FoodShot is particularly interested in methods of below-ground phenotyping, which can examine a plant's physiological and biochemical properties at the interface of root and soil.
"We don't have a global soil map. So, we need to get to this baseline where we get below the surface and invest in tech that can do that, and that will create efficacy around regenerative farming," Friedberg said.
To that end in particular, FoodShot will award a "groundbreaker prize" of $500,000 to support research in and development of new economic models. One example is transitional acreage where the farmer, regardless of location, would be able to look at the soil and understand quickly what's wrong in order to identify resources—from, say, microfunders—that can help to transition vulnerable tracts from destructive to regenerative practices. And Friedberg believes capital access here could come from extant companies to support new entrants.
FoodShot-backed projects will gain access to its entire network of partners, including the University of California at Davis' Innovation Institute for Food and Health to receive lab and faculty support to develop new products and conduct field tests. Finalists will also have access to Rabobank resources, such as
Terra
, its food + ag tech accelerator.
Related read: The 2018 early-stage agtech investment scene