Germany
How foreign investors are tapping into Germany's late-stage VC boom
April 6, 2021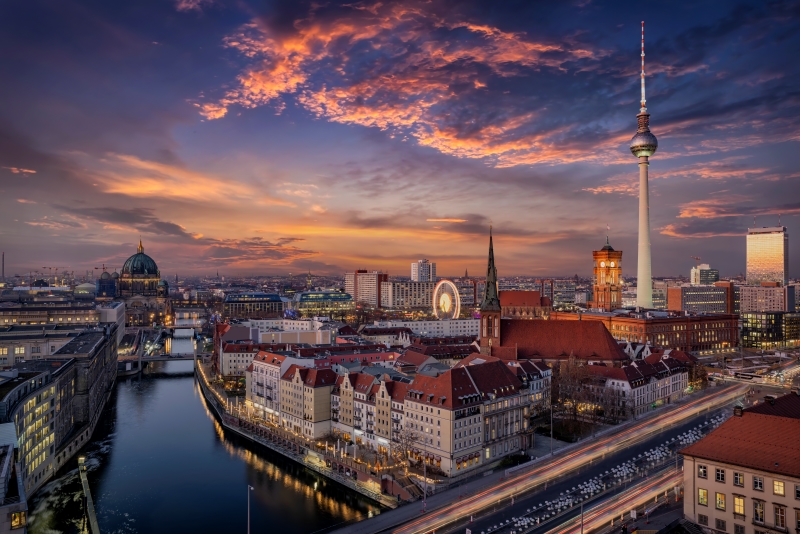 Germany has become one of Europe's leading VC hubs, but the majority of investment in late-stage companies appears to be coming from well-funded overseas investors.
German startups raised a record €6.4 billion (around $7.5 billion) in venture capital funding in 2020, up over 20% from the year before, despite a slight dip in deal count, according to PitchBook data. The rise was largely down to an increase in late-stage capital, which accounted for about two-thirds of all VC capital raised in Germany last year.
However, as the majority of German VC firms are focused on early-stage deals, many have remained on the sidelines, with the country's largest venture rounds not featuring any local backers.
"The German startup ecosystem is itself still a bit young compared with markets like the US and in my view, that's why a lot of the investors are still focusing on the early stages and growth capital is largely coming from outside of Germany,"
Picus Capital
partner and managing director Florian Reichert said.
German investors were absent from rounds such as travel booking platform operator
GetYourGuide
's €114 million round in October and used car startup
Auto1
's €255 million funding last July. New York-based
Searchlight Capital
led the former's financing, while San Francisco's
Farallon Capital Management
and Boston-headquartered hedge fund The Baupost Group co-led Auto1's round.
Compared with other European countries, the German VC industry still accounts for a tiny portion of economic activity. A report from German state-owned bank
KfW
found that VC investments in Germany represented 0.047% of GDP between 2017 and 2019, compared with nearly 0.1% in the UK.
The lack of domestic capital for late-stage German startups is leaving a gap for foreign investors to plug. US investor participation in German VC rounds has soared in the past few years. In 2020, a record 150 deals worth €4 billion included US-based firms compared with just 76 deals five years ago totaling €784.3 million, according to PitchBook data.
"It isn't a problem for [German] startups but could be for [domestic] investors," said Uwe Horstmann, general partner and co-founder of Berlin-based venture firm
Project A
. "We have several successful growth-scale companies in Germany at the moment but most of their funding is coming from abroad, which also means that the benefits of those successes are also abroad."
German investors are missing out on the huge returns that late-stage deals offer, according to Horstmann, but there is also concern that those startups raising capital from foreign VCs will end up moving their operations abroad.
According to a study by the chairs of entrepreneurial finance at the Technical University of Munich, around two-thirds of growth companies that are co-financed by non-domestic investors are subsequently sold to foreign investors or go public in another country, as opposed to one-third of growth companies who receive funding from domestic investors.
Nevertheless, Picus' Reichert sees signs that German investors are starting to look beyond their remit. A recent example is Munich-based early-stage investor
HV Capital
, formerly known as HV Holtzbrinck Ventures, which launched a €535 million vehicle in October not only to lead seed and Series A rounds, but also to invest in later rounds for growth-stage startups that aren't already in its portfolio. The German government also recently announced a €10 billion fund to help late-stage startups expand their businesses.
"We can see German investors increasingly looking at later stage investments. Given our long-term investment philosophy, growth stage investments are also becoming increasingly relevant for us," Reichert added.