Ginkgo Bioworks set to join unicorn club
November 30, 2017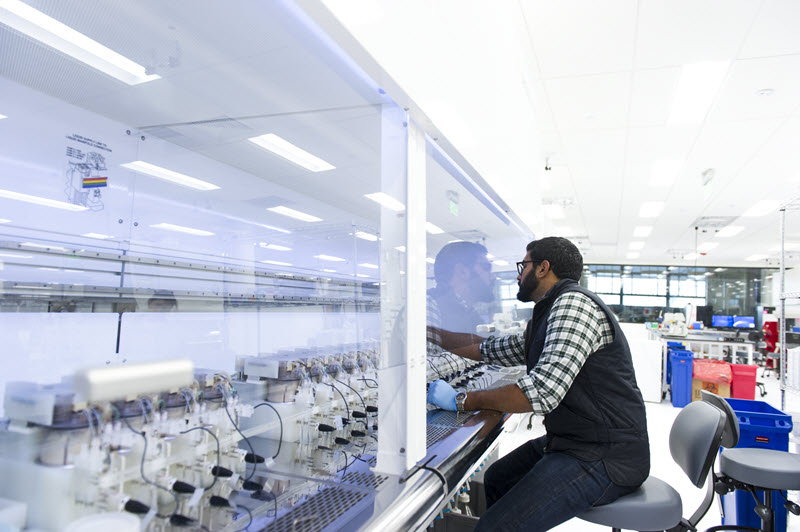 PitchBook has learned that Boston-based
Ginkgo Bioworks
is seeking to raise up to $265 million in Series D funding. The financing would value the company at more than $1 billion, according to a PitchBook estimate, solidifying the company's position as the latest biotech unicorn.
A representative of Ginkgo told PitchBook they are not commenting on the deal at this point.
The potential fundraise would make Ginkgo the most highly-valued Boston company with at least one female founder, per PitchBook data, and the fifth most valuable in the city overall. Ginkgo was founded by Reshma Shetty, Jason Kelly, Barry Canton, Austin Che and well-known computer scientist Tom Knight in 2008. It later launched out of Y Combinator in 2014 as the accelerator's first-ever biotech investment. The company is also an alum of MassChallenge, a Boston startup accelerator.
This would be the second unicorn out of Boston in recent months. Agtech company Indigo raised $156 million in September at a $1.6 billion valuation.
Ginkgo is a bioengineering company developing custom microbes for a variety of use cases, including for the treatment of antibiotic-resistant germs and the development of organic pesticides. They have also developed cultured ingredients such as flavors, fragrances, cosmetics and sweeteners, with one project involving producing a sweetener for a major beverage company.
Prior to this round, the company had raised more than $150 million in VC funding at a $450 million valuation—with the fresh funding, its valuation would more than double. Ginkgo's backers include YC's Continuity Fund, Senator Investment Group, Cascade Investment, Viking Global Investors, Felicis Ventures and more.
It has been a
landmark year for biotech
. Going into the last month of the year, biotech startups have secured more than $10 billion in VC funding across almost 500 deals. Last year, companies in the sector raised about $7 billion in VC financing.
Related content: Unicorn class of 2017

Here's the full data on venture capital investment in biotech.
Join the more than 1.5 million industry professionals who get our daily newsletter!