Snap's public IPO filing
gave everyone a peek into the inner workings of the secretive company. Finally, Snap's user metrics and financial information, as well as some interesting tidbits regarding voting rights, were revealed.
But how does Snap compare to other social giants that previously took the dive into the public markets? For starters, here's a juxtaposition of offering size:
Snap: $3 billion (estimated)
Twitter: $1.82 billion
Facebook: $16 billion
LinkedIn: $352.8 million
We've laid out some other key details for Snap, Twitter, Facebook and LinkedIn for a side-by-side comparison on how these figurehead companies looked heading into their IPOs: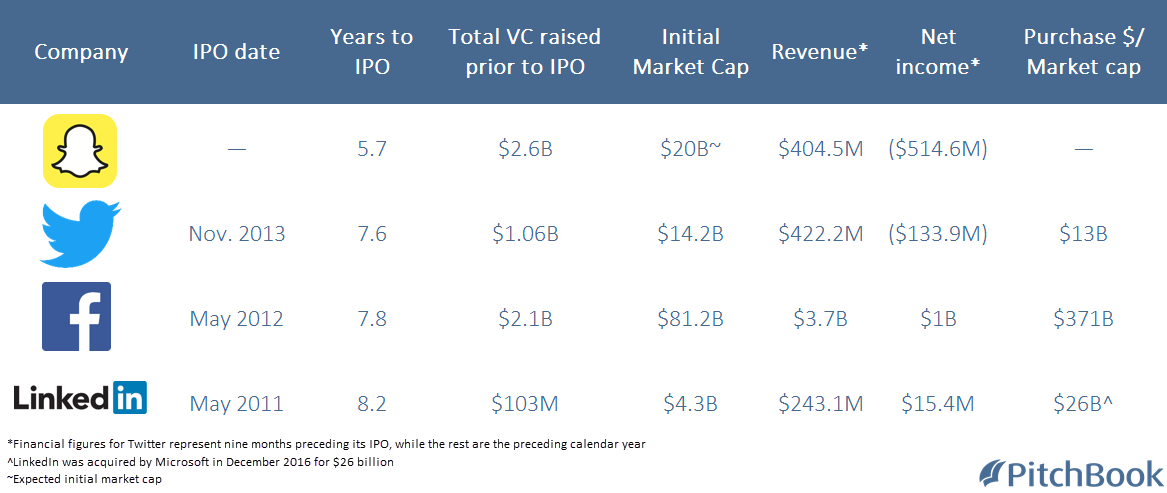 Check out some of our previous Snap coverage or learn more about the company in its free profile.