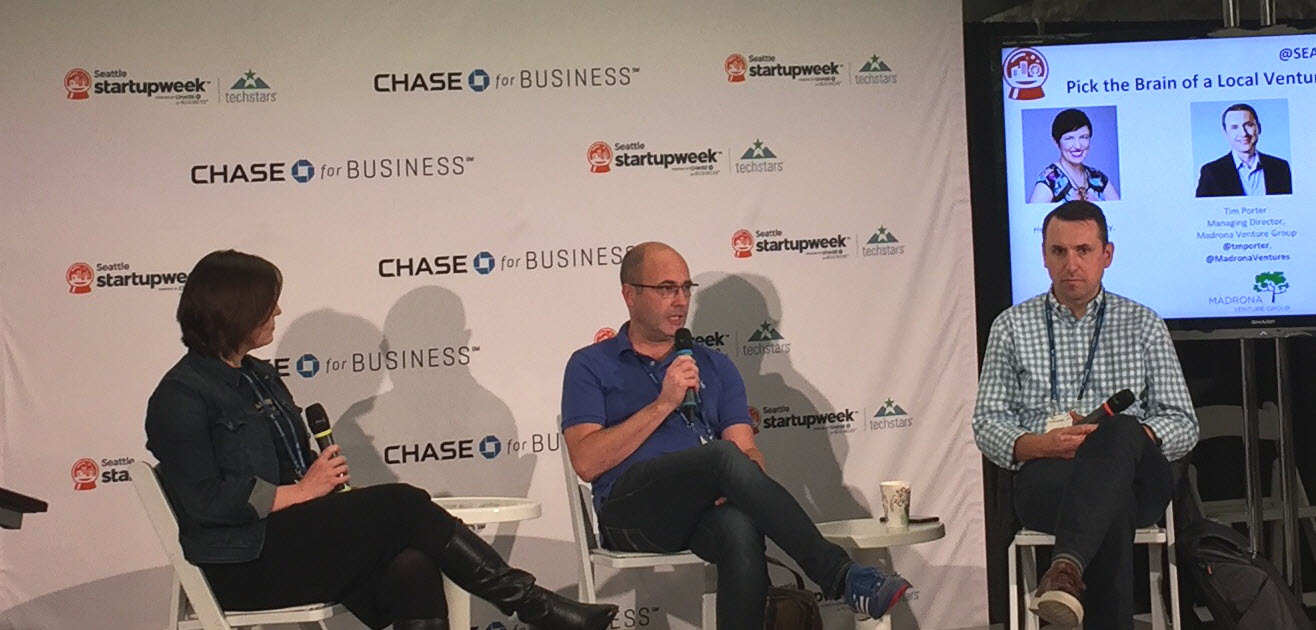 Cold calling is OK. Background research is essential. Don't just say what you think a VC wants to hear.
These are among the words of wisdom that Tim Porter, managing director of Madrona Venture Group, and Trilogy Equity Partners venture partner Stephan Noll offered during last week's Techstars Seattle Startup Week. The duo shelled out tips on a range of topics, including introductions, pitching, funding and common mistakes when dealing with VCs.
Here's some of their best advice:
Introductions: Do your research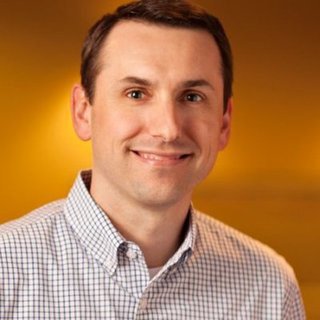 Noll and Porter agreed that both warm introductions (having a shared connection put you in touch) and cold intros (emailing or calling out of the blue) are just fine for pitching a VC, as long as you are prepared, clear and concise.
"
Do your background research
on the firms," Porter said. "Use [your] network—who do you have in common? That process can be really helpful for you and your business. You should be in the mode of, 'Who are smart people that can help me and my company?'"
He added: "If someone makes an introduction, respond. Don't wait for the other [person] to respond. Don't be afraid to re-ping.
Be persistent
."
Pitching: Know your customers
Have an idea? Great. Know who your customers will be? Even better.
"We are seeing many, many companies," Noll told the audience. "We aren't experts in the space that you are experts on. ... Try to get us up to speed on the problem you are trying to solve."
Porter had this to say: "[I am] always impressed with people who come in and really, really
know their customers
, people who lead with a really clean, clear, fast articulation of what the customer problem is. ... Sometimes you've lived the pain point before and that's why you decided to start the business, and that always resonates."
Funding: Only take what you need
The VCs agreed you should go as far as you can on your own before seeking equity funding, only take capital that you need and
be wary of valuations.
"If you run out of money and need more, then the next VC firm looks and says they will give you money only at a down round. That's going to be very difficult for early investors," Noll explained.
"Make sure you're in the right zone, that you have the right incentives and [you]
have a lot of skin in the game
," Porter said.
Avoid common mistakes: Tell your own story
The biggest mistakes an entrepreneur can make? According to these guys, it's not knowing your customers and trying too hard to please a VC. Porter summed up how to avoid these fatal flaws:
"If you think you've talked to enough [prospective customers], talk to five to 10 times more," he said.
And on pleasing VCs, Porter offered this guideline: "Never get into the trap of trying to anticipate what (the VC) wants to hear.
Tell your own story
."
Related content: Why Amazon should invest in more startups.
Join the more than 1.5 million industry professionals who get our daily newsletter!