Kindred spirits: Meet the VC firm giving startup founders skin in the game
March 13, 2018
View comments

(4)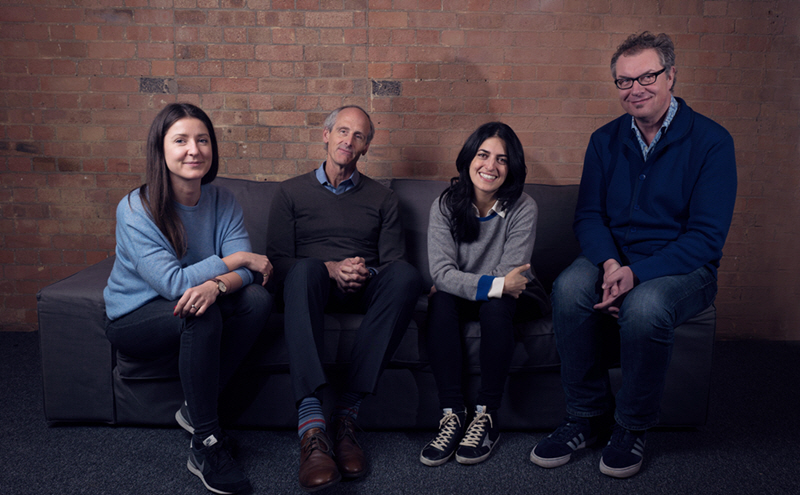 The traditional venture capital model has come under increased scrutiny recently, both in terms of equitability and sustainability. From eyebrows being raised at the amount fed to startups with the advent of the
SoftBank Vision Fund
to investors
critiquing the LP model itself
, some VCs have been looking at doing venture in different ways.
In Kindred Capital's case, a dramatically different way.
The firm recently announced the closing of its debut
£80 million seed fund
. And for every company the fund invests in, the startup founders will become co-owners of the vehicle.
Making it personal
For Tracy Dorée, one of four partners at Kindred, their combined experience as angels, founders and team builders highlights how important close relationships are in VC.
"One of the things that we knew through that experience was the importance of having a very personal relationship with the founders you are backing or working alongside," she told PitchBook. "It's such a personal, human business, and it's about finding a way of creating something bigger than us as individuals, but maintaining that human friendship within business."
This wouldn't matter if the model didn't deliver results, however—but its success is something Dorée believes will happen. "As operators, we took the thesis that by sharing our carry with the people we're investing in, we would ultimately create a much bigger pie," she said. Kindred's fund currently has 49 carry partners, all entitled to share in the 20% of the vehicle's profits that will be set aside for founders.
Helping hands
So, how does it work?
With founders having skin in the game, so to speak, there is an onus on them to help each other build successful enterprises. The more valuable their peers, the richer the fund—and the more cash they can expect to receive at the end of its lifecycle.
In practice, this helps to speed up development. As Dorée explained, if it takes around three months for the first portfolio company to set up a US office, startups further down the line will benefit from their knowledge, and be able to implement this and other operational aims much quicker: "For the founders, it means they don't have to start with a blank sheet of paper; there's a group of people around you excited to help you solve this problem."
This collaboration doesn't just happen cross-company, but also cross-department. "Different functional areas within our businesses have started to collaborate," Dorée said. "Our engineers meet once a month, our product people have a quarterly workshop, and our design guys have started to do the same, too. This is behaviour that comes from the founders who are seeing the benefit of working with one another."
Getting what you give
Convincing a founder to spare time from their own business to help others, however, could be seen as a challenge, but Dorée believes the nature of entrepreneurs is to support.
"When [the Kindred partners] were starting companies, nearly always, the people that were the most helpful were other founders building at the same time," she said. That currency of knowledge—going through the process of raising funds, hiring, stretching and motivating a team—is easy to relate to.
There is a selfish element, too, of course. "Our founders find that they get as much out as they put in," Dorée said. "This includes sharing information and sometimes people; we've had engineers move between portfolio companies."
"The idea is completely logical. Companies have been having options for decades—surely a fund has thought of how to replicate this incentive structure."

-Tracy Dorée, partner at Kindred Capital
On top of this, as a fund partner, it also means the opportunity for themselves to identify and back talent. "Sharing in a portion of the upside of our fund is a way that founders have something they can do with their network," Dorée said. "If they meet someone incredible, they are an economic partner in the fund. And by Kindred making an investment in them, those two founders get to be part of one another's journey … and benefit from each other's upside."
On the Upside
While unusual, this isn't the first attempt at such a vehicle. And Dorée and her partners sought advice from someone who had been trying to set up a similar fund.
"We came across a guy called Kent Goldman, who at the time was in the process of setting up Upside Partnership," she said. The former First Round Capital partner founded Upside in 2014, with the same notion of giving backed companies a part of the fund itself. "We phoned him up, and he told us if we had a couple of hours, he would share with us everything he had learned to try to make this happen."
And as arguments swirl about the future of venture, Dorée is confident Kindred's model will stand up—and possibly one day be emulated as well. "I'd love to see it replicated; I think it makes logical sense," she said. "The idea is completely logical. Companies have been having options for decades—surely a fund has thought of how to replicate that incentive structure."
For now, however, it is about making this debut vehicle a success. "Thinking across the portfolio, we have 20 companies employing 300 people, and they're all benefiting from the people around them," Dorée said. "If people can avoid mistakes and learn, then we have a good chance of building a really successful fund."
Want to learn more about venture capital in Europe? Check out our 2017 Annual European Venture Report.