Apollo
End of an era for private equity as Leon Black hastens exit from Apollo
March 22, 2021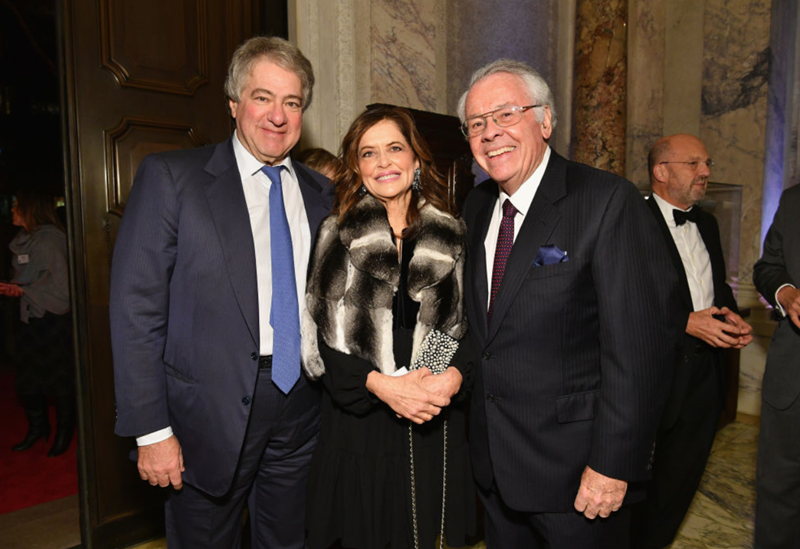 When
Apollo Global Management
founder Leon Black announced earlier this year he would step down as CEO before July 31 after failing to disclose his financial connections to disgraced financier Jeffrey Epstein, the plan was to stay on as chairman of the famed private equity firm.
That plan has changed.
Apollo on Monday formally named co-founder Marc Rowan as CEO, effective immediately. Moreover, former SEC chairman Jay Clayton, who had recently joined Apollo's board as lead independent director, was named non-executive chairman of the board.
While Black will continue to be Apollo's largest shareholder, the announcements together mark the formal end to the 69-year-old's career at the helm of the firm he has led since 1990.
Black is handing the CEO reins to Rowan months earlier than expected, citing his own unspecified health concerns and the health of his wife, Debra Black, who has for years battled an aggressive form of melanoma.
The news also marks an abrupt ending of an era for private equity as one of its original members exits the state. Black co-founded Apollo in 1990 alongside Rowan and Josh Harris, building the firm from an investor in distressed assets to a juggernaut with more than $455 billion in assets under management spread across private equity, credit, real estate and other areas.
Black
came under fire
last October after a New York Times investigation revealed he had paid Epstein over $50 million for a range of personal financial services, millions more than previously disclosed.
Facing pressure from limited partners, Apollo hired law firm Dechert to launch an investigation. The findings revealed Black paid Epstein $158 million but did not discover any illegal wrongdoing. A few weeks later, Black announced he would
relinquish the CEO post
he held for decades.
Earlier this month, Apollo announced it would
merge with insurance company Athene
in an all-stock deal worth roughly $11 billion, marking the latest sign that the firm was transitioning further away from its private equity roots. Black didn't take part in the conference call announcing the
Athene
deal.
"In the last few months, not only did we announce a transformative merger with Athene, but also expect to report that our first quarter earnings will exceed analyst consensus in all relevant measures and that the first quarter fundraising is trending towards the high end of our $15 billion to $20 billion annual range," Black said in a statement.
As part of the announcement, Apollo made official the appointment of Richard Emerson and Kerry Murphy Healey to its board of directors. The firm also confirmed it will convert to a one share, one vote structure in a bid to eliminate special voting rights for certain shareholders. The moves come after Dechert recommended the firm bring on more independent directors to oversee executive decisions.
In NYSE trading following Apollo's announcement, its stock jumped nearly 5% to $49.42.
Join the more than 1.5 million industry professionals who get our daily newsletter!