Apollo
Leon Black to step down after Epstein probe; Apollo embraces strategic shift
January 25, 2021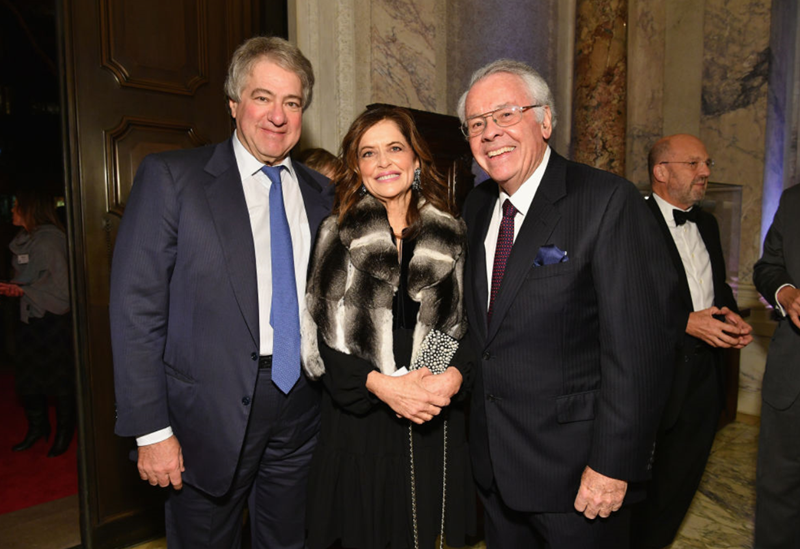 Leon Black will step down as CEO of
Apollo Global Management
by the end of July after an independent investigation found he had paid $158 million to Jeffrey Epstein for various consulting fees, a far greater sum than previously known.
Black's departure is the end of one era for Apollo and the beginning of another, with Marc Rowan—the architect of the firm's highly lucrative insurance strategy—taking over as CEO, a move that could hasten Apollo's ongoing shift away from traditional buyouts and credit deals and toward the alternative investing strategy it has embraced in recent years.
Apollo
made just 18 private equity investments
last year, according to PitchBook data, its smallest total in at least a decade and a sharp decline from a peak of 61 in 2014. That trend could continue under the leadership of Rowan, who helped mastermind Apollo's investment in
Athene
, an insurance platform that has produced enviable returns in recent years.
"This really illustrates how much Apollo has pivoted away from its roots in the buyout and distressed credit space," said Wylie Fernyhough, a senior analyst at PitchBook focused on private equity.
Last year, the firm turned to the public markets to make
a series of prominent PIPE investments
in companies battered by the COVID-19 pandemic. It also bet big on companies on the verge of IPOs, taking part in minority deals for
Airbnb
and Albertsons.
But Apollo's dealmaking has been overshadowed since The New York Times reported last year that Black had paid Epstein more than $50 million for an array of personal tax and estate planning services. After at least one limited partner paused commitments, Apollo hired the law firm Dechert to conduct an investigation into Black's involvement with Epstein.
Dechert found that Black donated $10 million to Epstein's charity and paid the convicted sex offender and disgraced financier $158 million for legal estate and tax services, The Wall Street Journal reported, leading to at least $1 billion and perhaps more than $2 billion in tax savings. The investigation, which included interviews with more than 20 individuals and a review of over 60,000 documents, also found that Black didn't participate in any criminal conduct and that Epstein never had any business dealings with Apollo's funds.
Black, 69, will remain chairman of Apollo after stepping down as CEO. He also pledged to donate $200 million to support various charitable initiatives aimed at promoting gender equality, including support for survivors of domestic violence, sexual assault and human trafficking.
"The (report) confirms the key facts I have previously disclosed concerning my relationship with Jeffrey Epstein, including that I was completely unaware of Mr. Epstein's abhorrent misconduct that came to light in late 2018," Black said in a statement. "It is important for me to stress again how deeply I regret having had any involvement with Mr. Epstein and I thank the committee and its counsel for their tireless work over the last few months."
A former executive at now-defunct Drexel Burnham Lambert, Black helped form Apollo more than 30 years ago with a group of co-founders who also include Rowan and Joshua Harris. The trio has helped transform the firm from a distressed investing specialist to a diverse asset manager with more than $430 billion in assets under management across strategies focused on credit, private equity, real estate and more.
Harris disagreed with the timeline for Black's departure, believing that he should step down immediately, according to a New York Times report. Rowan, meanwhile, has been on sabbatical in recent months. The Financial Times reported last year on how Black's ties to Epstein had
changed the balance of power
among Apollo's three most prominent executives.
Over the past decade, Apollo has been gradually shifting its corporate structure, moving away from its roots as a private partnership. The firm has been publicly traded since 2011, and in 2019, it changed its tax structure from a partnership to a corporation. As part of his departure, Black is recommending Apollo abandon its current dual-class share structure and add more independent directors to its board, moves that would further reduce the power of its co-founders.
The firm's stock price fell more than 20% after the NYT report in October but recovered during November, leaving Apollo's share price roughly flat over the past five months. Shares jumped around 4% during after-hours trading on Monday after news of Black's departure.