Diversity
How Loud Capital's Pride Fund 1 is uplifting LGBTQ startups
June 24, 2020
View comment

(1)
At the beginning of June, against a backdrop of the pandemic and protests against systemic racism,
Loud Capital
had a rare bit of good news. The Columbus, Ohio-based firm launched Pride Fund 1, a $10 million venture capital vehicle that invests in companies led by LGBTQ founders or entrepreneurs, or firms serving that community.
The fund was born out of a recognition that few investors were actively pursuing members of the LGBTQ community. And decades of exclusion from the insular world of venture capital had left them wary of journeying in.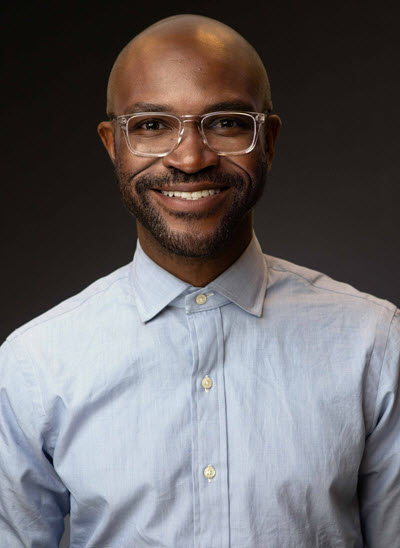 Densil Porteous, CEO of Pride Fund 1, sees it as a chance to create a safe space for LGBTQ founders.
"Yes, it is about returns, but it's also about uplifting and the legacy that we're leaving," he said.
There's little research on the prevalence of LGBTQ startup founders, but
Backstage Capital
has estimated that they receive less than 1% of VC funding, according to reports. And more than a third chose to keep their sexual orientation hidden while fundraising, according to a survey by the nonprofit Start Out.
While most diversity-focused funds take a broader approach toward underrepresented founders, a few investors, such as Backstage Capital and
Gaingels
, a syndicate of angel investors in New York, have specifically sought out LGBTQ founders.
The Supreme Court's recent ruling protecting against workplace discrimination on the basis of sexual orientation or gender identity was a victory for the community but also underscored how little protection it has historically had.
"If you are LGBTQ, you can get fired from your job, and you couldn't get married before. So there's really no personal or internal motivation to go out and put yourself on the line," Porteous said.
Porteous didn't come from the ranks of tenured VC investors. But he had been an adviser to startups and was an active leader in Columbus' LGBTQ community. Those connections proved more important than any Sand Hill Road bona fides.
He took the job, recognizing that as a gay, Black man, his presence could make underrepresented founders feel more welcome in the venture world.
"What I'm hoping to do is just show up in the space, to show people that you don't have to be the stereotypical VC person," he said.
Timothy Wolf Starr, managing partner at Pride Fund 1, first connected about a vision for the fund with Michael Smithson, its board chair, during last year's Pride festival in Columbus. Smithson had co-founded LEAP, a startup accelerator in Columbus for LGBTQ founders that recently graduated its first cohort.
Starr and Smithson approached Loud Capital with the idea. One aspect of the firm's approach is that it views venture as a vehicle not just for entrepreneurs, but also for investors, Starr said. The LGBTQ community is wealthy and philanthropic, but has traditionally not felt welcome in VC, he added.
"They're not being recruited to come in and join funds because they're not in those traditional circles," Starr said.
As part of its initial five investments, Pride Fund 1 has backed a tech startup, a designer fashion label and a restaurant group focused on supporting the LGBTQ community. The team is also working with Equality Vines, a wine label co-founded by Jim Obergefell, the plaintiff in the landmark Obergefell v. Hodges case that made same-sex marriage legal in the US.
With $10 million at its disposal, Pride Fund 1 won't alter the industry-wide forces that cause so little VC money to go to LGBTQ founders. But Porteous thinks it can inspire other firms to act.
"I think what we can do as VCs is literally think differently about the communities which we typically pull from, and uplift those who are not in those spaces," he said.
The fund's bottom line results could also prove that bolstering overlooked founders is a worthwhile goal for VC investors.
"We take our role, very, very seriously when it comes to investing and doing the best we can with these companies," Starr said. "Because it's more than just our $10 million. It's us proving we can do it with $10 million to help inspire other firms to do more good and to flip over those rocks to find the opportunities they wouldn't naturally look at."
Featured photo of Christopher Park in New York by Jamie McCarthy/Getty Images
Join the more than 1.5 million industry professionals who get our daily newsletter!