Energy
Meet Innogy Innovation Hub, the VC looking to revolutionize energy
April 30, 2019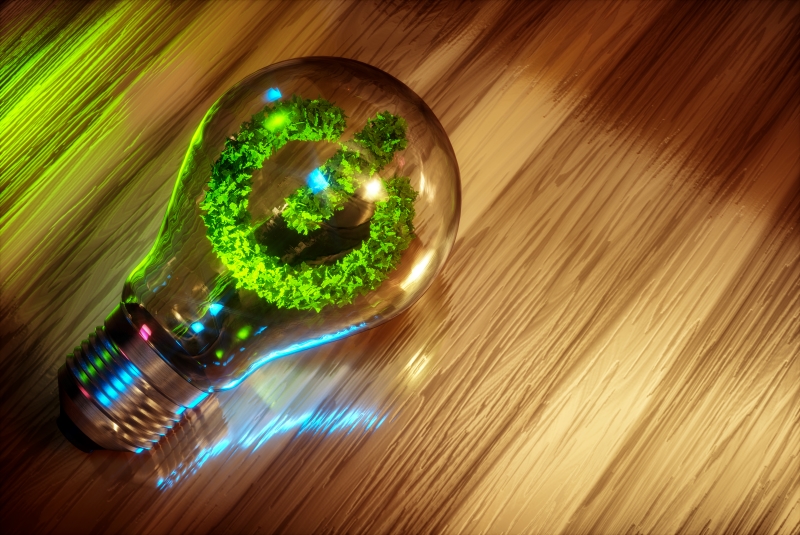 Global energy demand is increasing at its fastest pace in a decade, growing 2.3% last year, per the International Energy Agency. Despite calls to reduce emissions, fossil fuels met nearly 70% of the growth for a second consecutive year resulting in a 1.7% rise in energy-related CO2 emissions. Some countries, particularly in Asia, are even continuing their expansion of coal-fired power, exacerbating the effects of climate change which are already observable. To meet the rising demands—while preserving the environment—the energy landscape is in need of a recalibration that cannot be left solely in the hands of governments.
Venture capitalists appear to be embracing the need for new energy-related technology. Last year, VCs
invested more than €2.4 billion into energy startups
, with only a fraction heading toward those focused on oil and gas. One of the investors hoping to drive the energy revolution is
Innogy Innovation Hub
, the accelerator and venture capital arm of German energy giant
Innogy
.
The future of energy
---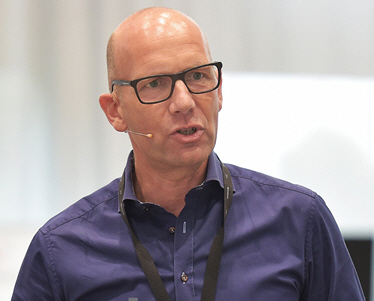 "We are on a mission to find the business models of the future in energy. We are looking for the things which are beyond the present horizon of the core business," senior vice president of innovation and business transformation and CEO of Innogy Innovation Hub Thomas Birr (pictured) told PitchBook in a recent interview.
The investor's strategy is based on the view that the communications, mobility, security, logistics and energy sectors are increasingly coming together and transforming the energy landscape.
"There was a mindset among big energy companies where we belong to a monopoly and we've been around for hundreds of years and that will continue, so we don't need to change," Birr said.
Innovation Hub is flying in the face of such assumptions and is essentially aiming to disrupt its parent company; it has expanded beyond its original goal to encourage employees to think outside of the box and become founders themselves.
"We tried to set up our own startups, but the result was by and large sobering because not too much came out of it," Birr noted. "We came to the conclusion that there are 7 billion people on the planet, so why would we expect that the most intelligent and the most creative ones are in our company. Long story short, we thought that the business models that really change the world of energy and turn our business upside down are likely to be found outside rather than inside our company. When we talk about the future of energy, it's like chasing a moving target and we have to be aware that tomorrow's landscape will look completely different and we need to engage with the creativity of the crowd."
Through this vision, Innovation Hub has created a portfolio of €162 million by backing nearly 90 startups across Europe, the US and Israel. The investor has participated in numerous rounds including smart meter developer
Fresh Energy
's €3 million seed investment in 2017 and remote video monitoring platform provider
Calipsa
's round in March.
The investor identifies its sweet spot at between late seed and Series B, investing between €1 million and €5 million into startups focused on four key themes: machine economy, digital disruption, cybersecurity and smart buildings.
Sustainability on the horizon
"The future of energy lies in digital disruption," Birr explained. "The whole energy world is globally set up for decentralization and decarbonization, in fact, the train has already left the station. We will be replacing fossil fuels wherever we can, in transport, house heating and even in industrial processes, heading towards full electrification of society. The sheer amount of electricity which will be needed and stored means that we will not be able to keep the lights on with the technologies of yesterday. What we need is full implementation of decentralized intelligence in all devices which will only work with AI. I would say that the future systems and networks of energy will be simply too complicated to be maintained by human brains."
Not only will the shift away from fossil fuels benefit the planet, but it will drive sustainability and the democratization of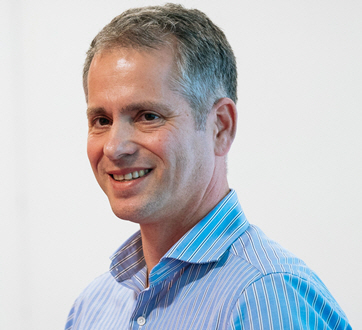 power, according to managing director and CFO Jan Lozek (pictured).
"If you think about it on a global scale, these new technologies will be able to bring energy to the areas of the world that currently don't have it," Lozek told PitchBook. "Energy will become more affordable because there will be more production and less investment required. In the past, you needed to invest billions to set up a nuclear power plant or water power plant in Africa, but in the future, you'll need a couple of hundred euros to set up a power production facility because the software will connect households with other households and you can start to electrify areas of the world which have never had access. Our hypothesis is that digitalization drives sustainability, what we need to invest in is the operating systems which can solve the electrification problem in developing countries."
It's this theme of disruption that Innovation Hub keeps in mind when choosing investments. Despite the selected startups having access to Innogy's 23 million customers to test out their products—another service provided alongside the capital invested—Innovation Hub and its energy parent are less connected than one might think.
Birr explained: "We never approach startups with the clear intention of integrating them into the core business because that would be the kiss of death for them. Also, we were set up and are paid to find the future of energy, and if you always ask what your core business is doing, it's like asking the turkeys to vote for Christmas. It's detrimental to success for both sides."
Beyond Innogy
It's for this reason that Innovation Hub relies heavily on co-investments with not only VCs but Innogy's competitors.
"It's inherent in our approach to developing innovations by co-investing," he commented. "We like to co-invest because it's key to embracing innovation. By using their [VC] standards, we get a certain degree of hygiene and help the startups scale better because they are open to many more investors than just Innogy. It's also a question of how many innovations you want to see. If we want to back 100 businesses, it's just impossible to do it alone. It's fine at seed but if they become a unicorn and investors need to invest €150 million or so in each company, it's billions of euros."
And it's not just when it comes to investing in startups that Innovation Hub is looking beyond its parent.
Birr commented: "Innogy is a shareholder and a friendly partner. We are on very good terms, but at the end of the day they have other fish to fry. They have to look after the happiness of their customers now, so we should not bother them too much with what will be hot in 10 years. The same applies to all of our partners. We are a friendly alien in the organization."
Innovation Hub is understood to be looking to raise a new vehicle that will be up and running in 2020. Alongside capital from Innogy, the investor is believed to be seeking partners including utility companies, financial investors and adjacent technology businesses and will retain the same themes, with the possibility of adding Asia to its target geographies.
Lozek added: "In order to have the impact that we want, we can't just rely on Innogy, we need to join forces with others. It's this as well as working hands-on with startups, growing them and their teams, giving access to more customers, that will help us create the future of energy."