Moderna raises $500M at a $7B valuation
February 1, 2018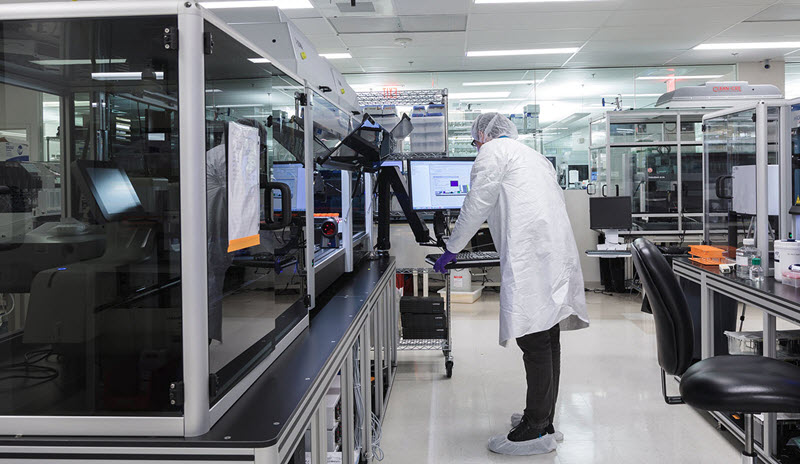 Moderna Therapeutics
has raised a $500 million round at a $7 billion valuation, Moderna has confirmed to PitchBook. (PitchBook previously reported an estimated valuation of $7.5 billion.) The biotech company most recently raised $474 million at a $4.75 billion valuation in September 2016.
Founded in 2010, the Cambridge-based startup is also backed by Merck Capital Ventures, Viking Global Investors, AstraZeneca and more. With the upcoming round, Moderna, which is also
the
most valuable company in Massachusetts
, will have raised about $2 billion, including $230 million in grant funds from the Bill & Melinda Gates Foundation and others.
New investors in the company include Sequoia Capital China and BB Biotech AG.
Earlier this month, John Mendlein joined the biotech as its president of corporate and product strategy, reporting to CEO Stéphane Bancel. Moderna also tacked on Flagship Pioneering executive partner Stephen Berenson to its board of directors.
In the past, it's been called into question whether Moderna could live up to the hype as one of the most valuable private biotech companies. Fidelity, one of its investors, slashed its assessment of the company's valuation by 34% in June, down to $3.3 billion, per reports.
Moderna, which is developing medicines to treat infectious diseases, immuno-oncology, rare diseases and cardiovascular diseases, recently announced several clinical advances, including the filing of an investigational new drug application for mRNA-5671, a KRAS cancer vaccine.
"2016 was the year of mRNA vaccines in the clinic," the company wrote in a January 2018 press release. "2017 was the year of several mRNA therapeutics in the clinic. In 2018, we will continue to evolve our pipeline of mRNA therapeutics, specifically focusing on discovering new rare disease drug candidates, while remaining committed to advancing new vaccine development candidates to address serious unmet needs."
Moderna reported 2017 cash inflows of $55 million, with the amount of capital going back into the business sitting at $455 million in 2017. As of December 31, 2017, the company had approximately $910 million in cash, down from the $1.3 billion in cash at the end of 2016.
The company also listed several goals for 2018, which will presumably be funded in part with the fresh funding. In addition to the continued investment in the evolution of its mRNA platform, the goals include completing construction of a 200,000-square-foot clinical manufacturing facility in Norwood, Massachusetts.
This post has been updated to reflect that Moderna has completed the fundraise and added new investors.
Check out more of our content on the biotech space here.
Join the more than 1.5 million industry professionals who get our daily newsletter!