Retail
PE-backed Neiman Marcus in legal standoff with lender after receiving financial lifeline
March 4, 2019
View comments

(3)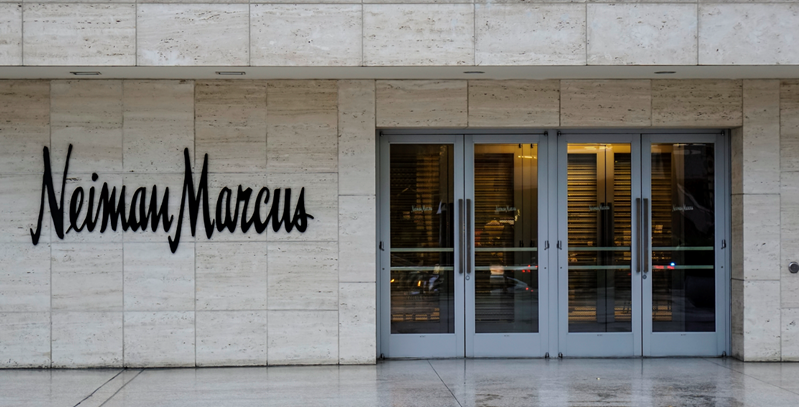 Neiman Marcus
has officially bought itself time to transform its business.
The Dallas-based luxury clothing, accessories and home goods retailer has agreed in principle with lenders to extend the maturity date of its debt by another three years, per SEC filings. While recent efforts to reshape the business have been going well, Neiman Marcus reportedly still faces nearly $5 billion in debt, including a $2.8 billion term loan due in 2020 and $1.6 billion in unsecured bonds. On top of that, the business is said to be making annual interest payments of some $300 million.
And one lender isn't pleased.
Marble Ridge Capital sued Neiman Marcus in December after the company transferred ownership of
MyTheresa
, its European luxury fashion division, thus keeping an estimated $1 billion in assets out of the grasp of lenders, per reports. The pair have some serious bad blood. Neiman Marcus has reportedly already counter-sued Marble Ridge, alleging it made false financial statements; Marble Ridge then responded by filing a motion to dismiss the countersuit. Hearings to resolve the dispute are scheduled for March 7 and March 21 in the District Court of Dallas County, per Retail Dive.
Marble Ridge wrote to Neiman Marcus' board of directors last Friday, arguing the debt extension "seeks to pressure creditors to forgive the misconduct of the Board and turn a blind-eye to the Sponsors' self-enrichment scheme." In addition, Marble Ridge chastised Neiman Marcus for asking creditors to drop ongoing litigation as part of the agreement.
As with other debt-burdened retailers, Neiman Marcus has a long history of private equity ownership.
TPG Capital
and
Warburg Pincus
originally took the business private for around $5.1 billion in 2005. Eight years later,
Ares Management
and Canada Pension Plan Investment Board acquired the business for some $6 billion. The company has since tried and failed to go public, while going through a fair amount of turnover at the executive level.
Neiman Marcus is currently in the midst of a plan dubbed "Project Rolex," which it hopes will produce more than $5 billion in sales and upward of $700 million in EBITDA in the next five years. And it appears to at least be on the right track, posting sales gains in each of its past six quarters, per the Dallas News.
Related read: 5 PE-backed retail deals that didn't end in disaster
Join the more than 1.5 million industry professionals who get our daily newsletter!