Portfolio Management
PE firms are holding on to winners longer
February 28, 2020
Last month we wrote about the
decline in PE holding times
, with the median dropping below five years for the first time in almost a decade. These figures represent portfolio companies and not fund durations, as longer-dated funds are relatively new and don't move the needle yet. PEGs are simply turning companies around a bit faster in recent years, at least in aggregate.
An upcoming PitchBook's upcoming analyst note takes a closer look at holding times and why certain companies are bucking that trend. Unrelated to any macro factors, there are signs that PEGs are finding more ways to hold on to their winners longer while keeping investors happy. GP-led secondaries are one option, and while those have been happening for a few years, the market has matured.
At least 30% of all secondaries activity was GP-led in 2018 and last year, up from 8% in 2012, according to Greenhill. Popular among the PEGs that use them, GP-led secondaries involve new special purpose vehicles made to hold a handful of portfolio companies for another three to 5 years. Sometimes the firm's value-creation blueprint needs more time to play out, but the upside might be worth it; LPs can opt out.
Thanks to
TA Associates
, there's a new option to consider. Last year, the Boston-based firm rolled out TA Select Opportunities Fund, which sounds like a standard fund but is actually quite interesting. It essentially buys minority stakes in TA portfolio companies that are being sold off to other investors. It's a relatively new strategy that doesn't yet have an official name. Private Equity International calls it a "double-down" fund, but a craps term like "hot roll" (as weird as that sounds) might be better than a blackjack one. Whatever we end up calling it, the idea might have staying power, depending on what LPs think of it.
Breakout returns aren't likely, but they could give LPs a differentiated risk/return profile while helping the GP grow assets under management. We suspect the market will be watching the fund closely, not only in how it performs but also in how TA navigates the potential conflicts of interest.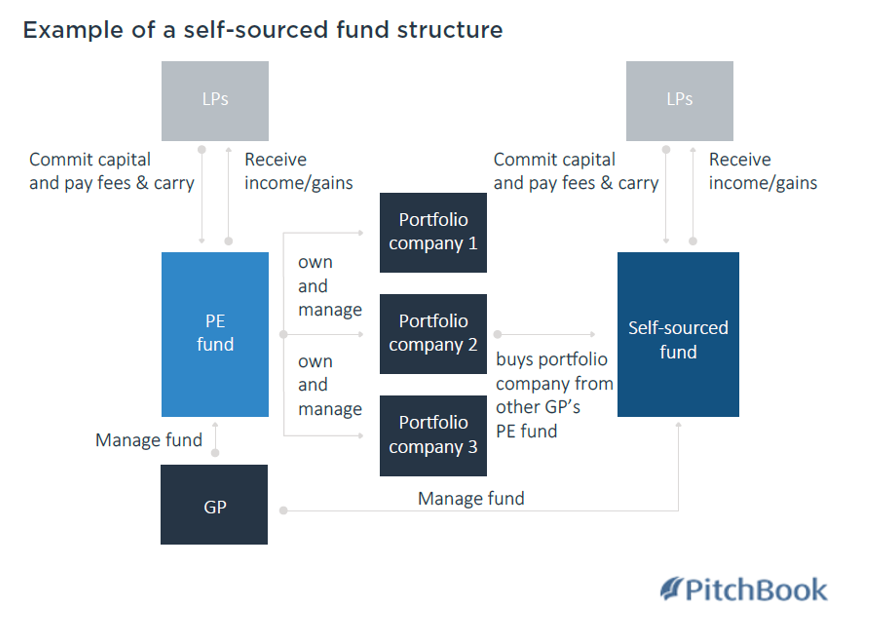 This column originally appeared in The Lead Left.
Featured image via
sukanya sitthikongsak/Moment/Getty Images
Join the more than 1.5 million industry professionals who get our daily newsletter!