PE's interest in US energy continues to plunge
April 18, 2018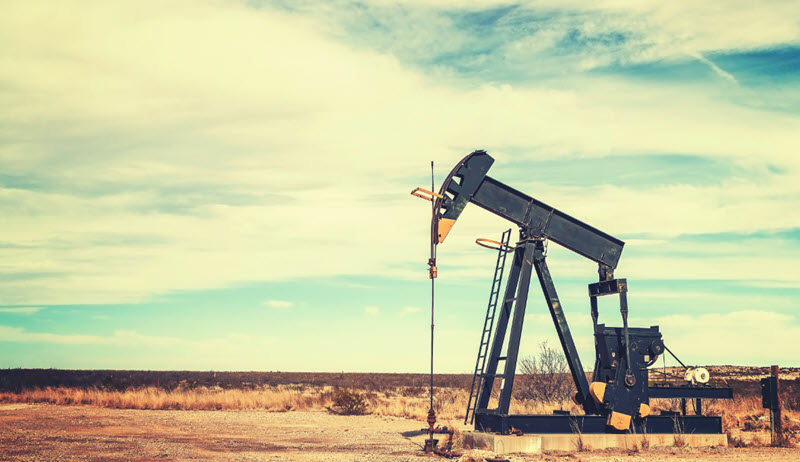 Between 2015 and 2017, the number of new energy funds raised in the US fell by more than 50%, per the PitchBook Platform. In terms of new investments in the energy sector, the story has been similar—if not quite so extreme.
Firms both old and new, though, are still raising cash in the space.
SCF Partners
has gathered $800 million for its ninth flagship energy vehicle, per an SEC filing, while
Drillcore Energy Partners
has announced plans to collect $250 million for its debut fund. SCF has offices on three continents and more than a quarter-century of experience in the sector, while Drillcore was recently launched by Evan Turner, a former director at
StormHarbour Partners
.
SCF's energy vehicle is just
the fourth to close in the US
so far this year, per PitchBook data, a stark drop from a peak of 26 energy funds that closed in the US during 2014. Recent years have also brought a steep decline in capital raised by firms in the space: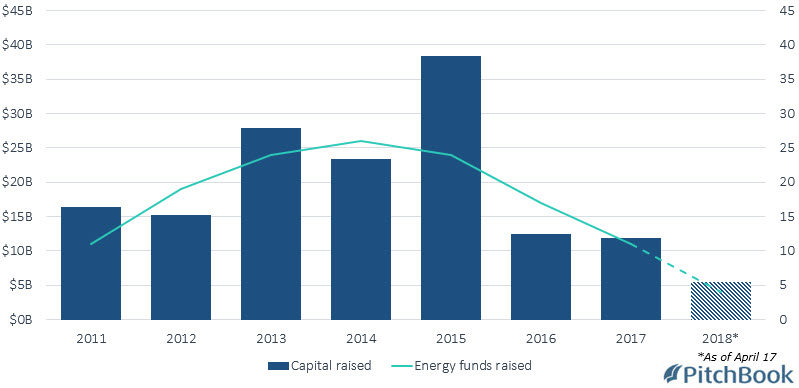 While the fall in frequency for new energy funds seems to have flattened out in the first three months of 2018, the decline is still ongoing in terms of new investments. Firms have completed
fewer than 50 energy deals
so far this year, per PitchBook data, well off the pace of last year's 261 transactions—which was itself already a sharp decline from a recent high of 400 US energy deals in 2014.
The biggest US energy deal to date in 2018, however, would be significant in any year. In March, a consortium including
Energy Capital Partners
and Canada Pension Plan Investment Board acquired power-plant operator
Calpine
in a $5.6 billion take-private move, the third-largest energy buyout of the past decade, per PitchBook data.
Several other moves in 1Q indicated mega-deals could be making a comeback.