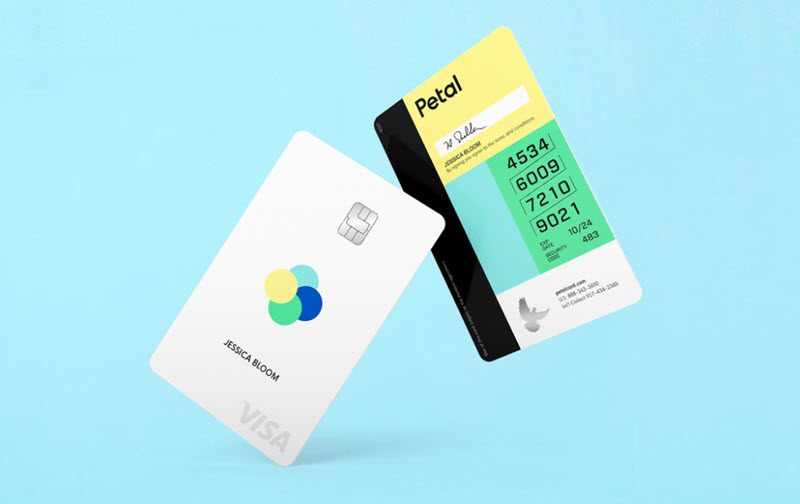 Credit card provider Petal has raised a $13 million Series A led by Valar Ventures, a venture capital firm backed by Peter Thiel with a history of fintech investments. The two-year-old company raised a $3.6 million seed round and unveiled its card with a limited launch in the US last September before opening up a wait list—which has grown to include tens of thousands of applicants.
Why the demand? The credit card doesn't require a credit score, has no fees and has high credit limits. It skips over the typical credit score requirement by adding what the company has dubbed "cashflow underwriting." In other words, Petal's tech leverages machine learning to analyze digital financial records to help vet its potential swipers.
Removing the credit score requirement helps young people enter the credit market, says founder and CEO Jason Gross. Those in their 20s or early 30s often have trouble earning access to credit because of their lack of financial history. The card also provides those with bad credit another viable option. Gross cited members of the armed forces and people with an international background as examples of other prospective users.
"Credit cards today are broken and unfair," Gross told PitchBook. "There is an entire generation of consumers that are being mis-scored by the current system."
He added that, under the current and antiquated credit scoring method, people "find themselves in sort of a Catch-22 where you can't get credit without a history of borrowing and without qualifying for credit you can't develop that history of borrowing."
Consumer fintech—and more specifically, the realm of credit and debit card-related companies—is already a crowded space, with several VC-backed startups in the space securing early-stage fundings in the second half of 2017. That includes a $7.7 million financing for Jiko, which offers cash back on debit purchases, and a $19 million round for Deserve, which offers a credit card targeted toward college students. Here's a look at some of the others: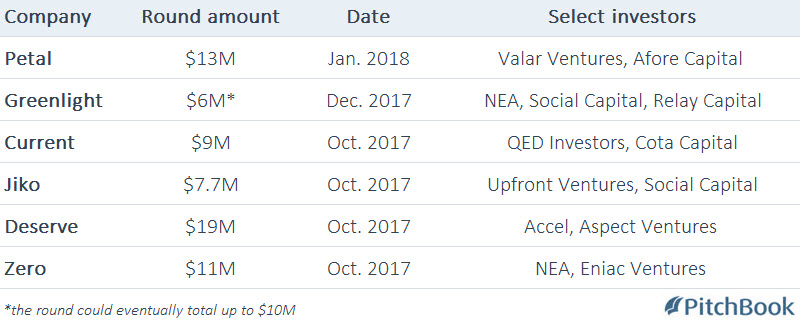 But Gross said that for Petal, competition isn't a threat.
"There are a lot of different solutions that can solve a lot of different problems within financial inclusion," he said. "It may feel that there are a lot of credit card startups, but to me, I think that there aren't enough."
Related read: VCs take on Wall Street with new credit card offerings.