Pot of gold? Inside Europe's evolving cannabis market
July 25, 2018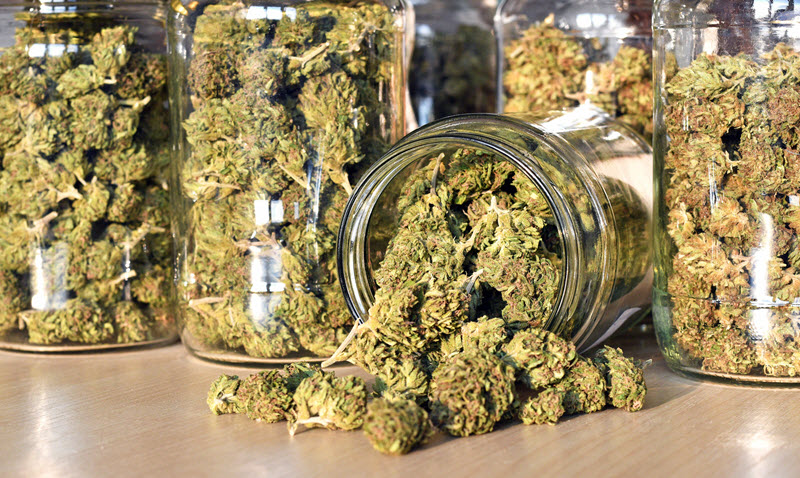 Dried and trimmed medical cannabis buds
Legalised cannabis is set to arrive in Canada later this year, following the country's historic vote last month to become the first G7 nation to allow the drug's recreational use. As a result, the Canadian marijuana industry is expected to grow into a multibillion-dollar sector, reaching C$6.5 billion by 2020, per the Canadian Imperial Bank of Commerce.
Although the domestic Canadian market has been grabbing headlines, many of the country's existing cannabis heavyweights have already begun shifting their focus towards Europe. Several companies have begun establishing bases on the continent, including
Aurora Cannabis
and
Canopy Growth
.
Huge potential
Europe's population is more than twice the size of the US and Canada's combined, suggesting the potential of a considerably larger cannabis market that could be cultivated. While estimates vary, market intelligence business Prohibition Partners suggests that with around 12% of the continent's population being "irregular" or "intensive" users, a fully legal and regulated cannabis market would be worth north of €56 billion annually.
Within the larger industry, the medical cannabis market alone would have the potential to reach nearly an estimated €36 billion, according to the same research. Currently, only Germany, Italy, Austria, the Czech Republic, Finland, Portugal, Poland and Spain allow marijuana's use for medicinal purposes–although other countries are considering following suit amid increased pressure from the public and the medical community. For example, the high-profile cases of Billy Caldwell and Alfie Dingley—two boys who depend on cannabis oil to control seizures—have forced legislators in the UK to re-examine the benefits of the drug's medicinal use.
But legalisation, in whatever form, is a sensitive topic, driven to an extent by moral conventions and often seen as a first step to opening the floodgates and legalising all drugs. It is also an issue politicians across Europe have been reluctant to address, despite its potential for positive social impact relating to decriminalisation, job creation and taxation at various stages of the supply chain.
Opening up
But there are indications that this is changing. As mentioned earlier, the UK has launched a review into the status of marijuana, which it currently classifies as a Class B drug—the second-most harmful category of narcotics. And this despite the fact that the UK is the global leader in legal cannabis production, according to the International Narcotics Control Board, the control organ for the implementation of the UN drug conventions.
Britain is already opening itself up to investments in the industry as seen earlier this year by
Oxford Cannabinoid Technologies
' £7.6 million fundraising round which included investors such as
Casa Verde Capital
. In addition, the UK's first medicinal cannabis vehicle,
Sativa Investments
, raised £1.1 million in March and has already backed companies including
PhytoVista Laboratories
.
This is just the start of what could potentially be a lucrative industry for investors, judging by the faith VCs have shown in cannabis startups in Canada and the US. Some 54 deals have taken place in North America so far this year, worth a total of €255.8 million, per PitchBook data. While a direct comparison is not possible at this point, these figures do provide an indication of the potential for dealmaking in Europe if restrictions were lifted.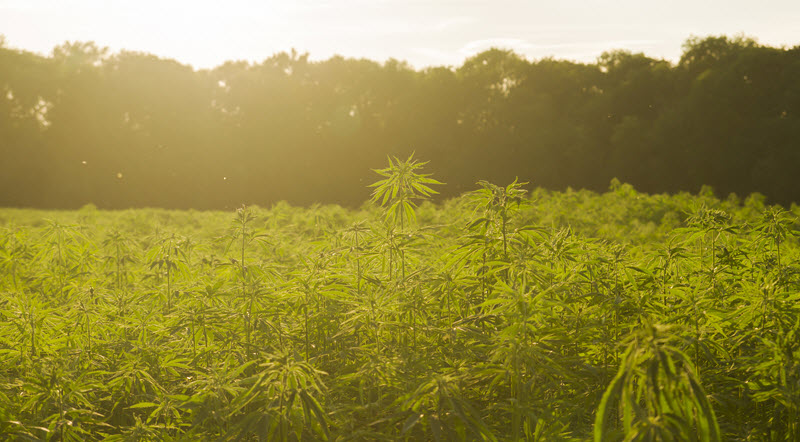 An industrial hemp plantation in Belgium
More than just the plant
And the potential goes far beyond just selling the finished product. A legalised European market could feed into other investable verticals, such as:
• Agtech—companies that enable the production and cultivation of the plant by providing technologies, equipment, and supplies
• Biotech—R&D of new drugs and products utilising cannabinoids
• Consumption devices—developing and selling personal devices for cannabis consumers such as vaporisers
• Real estate—entities that own or lease commercial properties
• Investing and finance—including direct investments into the sector, but also products financial service providers may want to offer to operators in the space
This enlarged ecosystem may prove beneficial to investors who have reservations against directly backing the production and sale of a drug (even if it has been legalised), since it would allow investments into areas that are set to benefit if the market takes off, while having no direct link to the substance itself. An example of this can be seen in cannabis machine developer
Xtraction Services
' Series B last month, in which it raised $2.8 million from investors including
Archytas Ventures
.
Overcoming hurdles
Taxing and regulating cannabis, similar to the way alcohol and tobacco are currently treated, appears to be a path European politicians are now willing to explore. If and how this is turned into policy is likely to differ from country to country and may take several years. American and Canadian companies seeking to expand in Europe will need to navigate the complicated compliance processes necessary to produce in Europe or export into a European country, since medical cannabis is considered a pharmaceutical product in Europe and would require approval from individual states as well as European institutions.
Despite significant headwinds, Europe appears to be set to become the next frontier in the cannabis industry. Companies from outside of the EU will need to demonstrate the ability to navigate a challenging regulatory environment as well as the will to deploy capital in an industry that is still in its infancy. But the opportunity of investing early in what could potentially become the largest cannabis market in the world is already commanding attention from investors globally.
We asked readers how they anticipated investment in the legal cannabis industry would develop in the US over the next five years. Check out their responses