Politics
Private equity's campaign funding spree points to 2020's high stakes
November 3, 2020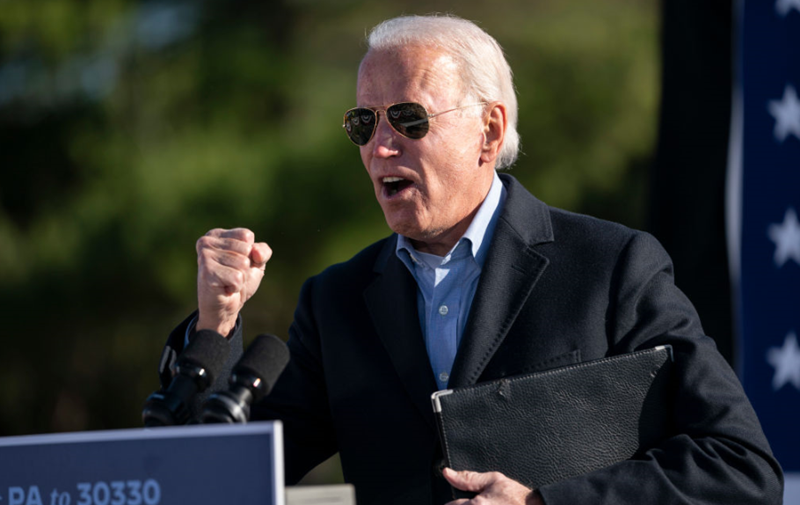 After racking up hundreds of billions in assets over the past four years, private equity is bracing for an election that could usher in game-changing consequences for the industry.
Campaign contributions by PE professionals have risen to more than $170 million during the 2020 election cycle as of Oct. 23, according to data compiled by the Center for Responsive Politics, a nonprofit that tracks political spending. That total handily surpasses the industry's previous record of $117.5 million raised in the 2016 election cycle.
President Trump and former Vice President Joe Biden have both said that the 2020 race marks the most consequential election of their lifetimes. That may be especially true for private equity's buyout barons, who would be more likely to see their taxes rise should the Democrats retake control of the White House and Congress.
And yet PE industry contributions to Democratic campaigns have outstripped funding of Republicans in this cycle by $48.9 million to about $31.1 million, the Center for Responsive Politics found.
By contrast, in 2016, Republicans hauled in roughly $35.1 million in PE donations while around $32 million went to Democrats. In the venture capital industry, political fundraising also
has set new records
this year, with Democrats the main beneficiaries.
Some donors back campaigns of both parties and many, perhaps looking ahead to maintaining good relations after elections, will throw their weight behind candidates who are perceived frontrunners.
Others are longtime loyalists to one party.
Blackstone
president Jonathan Gray, for example, has been a veteran Democratic donor. In February, Gray reportedly held a fundraiser for Biden, and his fellow Blackstone executive Tony James has also spent big on Democratic campaigns.
Meanwhile, Blackstone co-founder Stephen Schwarzman, a former member of Trump's since-disbanded economic council, has supported the other side of the aisle, donating $3 million to pro-Trump super PAC America First Action and $20 million to a super PAC supporting Republicans in the Senate, among other causes.
For the PE industry, Tuesday's election will be the latest in the face of growing attacks by critics who deride buyout firms for saddling companies with debt,
leading to bankruptcies
. Retail chains including
Toys R Us
and
Shopko
have closed altogether, resulting in tens of thousands in job losses.
In 2019, Sen. Elizabeth Warren introduced legislation that she dubbed the Stop Wall Street Looting Act, which would impose sweeping changes to the industry's investment structure and would rein in its fees. Warren's proposal also seeks to restrict PE firms from dividend recaps within the first two years of owning a company, hold firms responsible for paying off the debt incurred on companies and eliminate the carried interest loophole.
Biden hasn't publicly endorsed Warren's proposal, so it's unclear how that bill would fare if he were elected. But Democrats, who already control the House, would need to take the Senate for the legislation to have a chance of passing. And even then, the bill in its current form could be in for a fight given the lobbying power that the
PE industry commands within both parties
.
For his part, Biden has called for eliminating the carried interest tax, which subjects investors' profit at the rate of roughly 20%, rather than as ordinary income, which could top 37%. Biden also has pledged to raise the corporate tax rate from 21% to 28% in response to Trump signing a tax overhaul in 2017 that cut the rate from 35%.
That might eat into profits at publicly traded buyout heavyweights including Blackstone,
Apollo Global Management
,
KKR
and
The Carlyle Group
. All four of the firms switched from a partnership to a corporation, or C-Corp, to take advantage of the new tax law. If the corporate rate goes back up, they wouldn't be able to simply switch back.