Q&A: CohnReznick's Jeremy Swan on North American eyes turning to the European middle market
May 12, 2016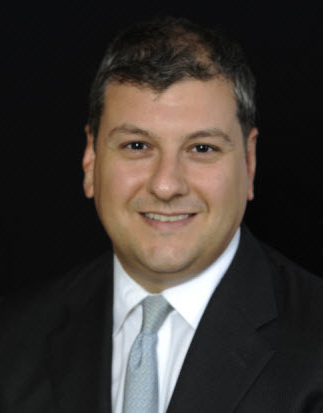 In the U.S. middle market, valuations remain high while the supply of attractive companies up for sale is low, the product of a buying binge in recent years that took many prime targets off the market. It's an environment that led to the completion of just 388 private equity deals in the middle market during 1Q, the first time quarterly deal count has dipped below 460 since 2Q 2013, according to PitchBook's latest U.S. Middle Market Report.
It's also an environment that's causing North American PE firms to look elsewhere to deploy their capital. We spoke with Jeremy Swan, the director of the Private Equity and Venture Capital Industry Practice at CohnReznick, about the middle-market investment increase he's seeing in one location in particular—Western Europe—and the importance of local knowledge when firms expand into new markets.
How would you describe the trend into the Western European middle market? Why there, and why now?
Well I think a lot of it is being driven by ... the past couple of years [of] climbing valuations. And while they've come down a little bit, they're still at pretty lofty levels. You're seeing a dearth of what I'll call quality assets in the market. … And you couple that with private equity firms that have a considerable amount of capital, dry powder, that they need to put to work, I think firms are looking at other avenues.
And so what we've seen over the past nine months or so is a number of PE firms that have historically been focused in the U.S. and North America kind of start to branch out and look into Western Europe for opportunities. The Western European market, particularly the U.K., France, Germany and even Belgium, there's a really nice supply of quality companies. Valuations are at lower levels than they are in the U.S. and it's a nice opportunity for PE firms to look at additional areas of deal flow. In the U.S. you have high valuations and not a lot of good companies to market, and in Europe it's kind of the opposite.
You mentioned nine months ago as when you started noticing a trend. Was there a tipping point there as far as deal multiples or other metrics, or has it been more gradual?
It's been somewhat gradual. I'd say over the past couple years, you've seen more firms starting to look at expanding into Europe. One thing about it is, I'm a firm believer that you can't just dip your toe into the water in an international market. It takes a wealth of knowledge, it takes establishing a real foothold in that market, getting your brand out in the market, having people on the ground.
When a firm does decide to begin that process of establishing a presence in Europe, how does that start?
I think part of it is finding the right people. Some firms have taken transplants from their U.S. locations and transferred them out, whether it's to London or Paris or Belgium, and started to build a network in that market. Others have gone and hired locals. There are some firms that have gone after U.S. expats that have worked at other banks or private equity firms. It really starts with building the brand, finding the right people, establishing a foothold in that market, and really building from there with the right level of local expertise.
What's the biggest obstacle to a firm making that transition into the Western European middle market?
I think there's two things. One, I think it's establishing that foothold and building the brand. And alongside that, finding the right people. But part of finding the right people is getting the appropriate understanding of the cultural differences and the way business is done. One reason that a lot of U.S. firms in the past have been unsuccessful in Europe is, between the culture, the regulatory environment, there are just different ways of doing business. And that understanding is critical when you're a middle-market private equity firm investing in what are sometimes family-owned businesses. You really have to have a firm grasp of the way business is conducted and the cultural difference in each country.
Are there any specific examples you've encountered of that, where a firm overlooked some cultural difference that really impacted a deal?
One thing that I've experienced, I was working with a company that had acquired a business in Germany. And German employment law is very different from the U.S., when you look at the unionized workers and how difficult it is to lay off workers in Germany. It's a huge challenge, almost next to impossible. And it's something this company certainly should have known more about, but one of their plans was, we're going to acquire this business in Germany, and we're going to move some of our people in, and we're going to look at the lesser-performing people we have over there. And they weren't able to execute that part of the plan because they didn't fully understand the labor laws.
What kind of impact would a Brexit potentially have in the Western European middle market?
I think it's too early to tell. It's certainly a risk factor, it's certainly something that everyone is taking into account. But I think overall, there are currency risks, there are geopolitical risks, there are economic risks in any country. I think some of that is exacerbated by what's been going on in parts of Western Europe. So it's certainly a risk. But if you're looking at a business, do you feel comfortable with the ability of that business to operate and grow regardless of the regulatory environment, regardless of the political environment? Looking at a risk vs. reward profile of that transaction, you can get to a pretty comfortable point.
Is there another region you see as next in line for middle-market expansion?
It's hard to say what's going to be next in line. I do see some firms looking to Eastern Europe, but I don't know what the timing's going to be on that, and I think they're going to take it one step at a time. That said, if there's a firm with specific expertise in Eastern Europe or who have Eastern European natives within their fund, those are the ones who may even forgo Western Europe and start looking at Eastern Europe, depending on the geography and the level of comfort with what they're going to find there.