Q&A: How PE firms are dealing with fallout from the latest tax changes
July 10, 2018
When Congress passed sweeping tax reform legislation in December, there was a great deal of uncertainty about how it would impact the private equity industry.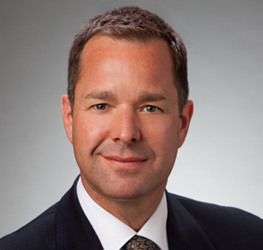 Now that more than six months have passed since the announcement, industry professionals,
including PitchBook analysts
, have a much better idea of what exactly will change. To understand firsthand how firms are dealing with the impacts, we asked Todd Boudreau (pictured), a partner at Boston law firm Foley & Lardner, which specializes in private equity and investment management, how general partners have worked to adjust.
The following interview has been edited for length and clarity.
PitchBook: Can you first start by explaining your role at Foley & Lardner?
Boudreau: I co-chair the firm's practice covering private equity, fund formation and transactional M&A. Given the scope of the practice, I get exposure to issues that impact a broad spectrum of companies.
There was so much buildup to the new tax law. Generally speaking, what's been the biggest adjustment that PE firms have had to make since it was implemented?
The tax changes have impacted private equity funds from their management company down to their portfolio companies. Likewise, strategic companies (not PE-backed) have also been grappling with their ownership structure and how they buy and sell companies in the most efficient manner.
PE is all about efficiencies. PE managers take advantage of companies that are not running 100% operationally and implement systems and processes to increase revenue and profit. This includes working with the most efficient tax structures to drive those increases. I would say that the adjustments for taxes are still a moving target because so much of the new regulations are still being hammered out at the agency.
At the fund level, as we all know, some of the mega-firm managers have implemented restructuring changes from pass-through entities to corporations to take advantage of shorter hold times for carried interest, but many are concerned about undertaking this simple process, as it is difficult to unwind given reverse tax implications should a new administration change the tax law in the future. They are also working to implement changes for their US tax-exempt and foreign investors, as standard "blockers" will be impacted by interest expense deduction limits. Funds that are compensated mostly with management fees and not carried interest will need to approach this problem differently. At the individual level, many PE owners now need to deal with new limits on their own personal deductions and losses generated at the management company.
At the portfolio company level, PE can take advantage of the 20% corporate rate but will have some offsetting limits on interest deductibility for the generally high amounts of debt used to buy these companies. (The latest data, however, shows no decrease in the use of leverage in buyout deals.) Asset-heavy companies will be advantaged at the 20% rate with increased capital to reinvest and grow, whereas pass-through companies will not have the same advantage. This will also mean that strategic acquirers may have an advantage with the new 20% rate, since they have more cash to invest in acquisitions, giving them a leg up when competing against PE for deals.
Among your clients, what was the general attitude toward the tax changes when they were introduced? And what's been the initial reaction since they went into effect?
The general attitude at first was indifference given the complexity of the changes, but now many clients are taking advantage of the extra money to reinvest and grow the company with an overall positive impact to EBITDA. Before the tax changes, PE clients had well-implemented structures developed from years of dealmaking because the tax structure works. Now, we need to look at every deal in light of the new changes. How will it impact co-investment vehicles? Will the typical blockers work for this enterprise? How do state or local tax issues change the structure? It is clear that many states will continue to make changes. It basically requires a complete restart to the tax discussion for every new deal.
How will limiting the interest deductibility to 30% on EBITDA impact investment strategies? Does that mean firms are going to use less leverage?
As mentioned above, the original thinking was that the lower corporate rate might offset the interest deductibility, and given that the leverage percentage doesn't seem to be lowering, this seems to be accurate. Also, we have seen an increase in the use of preferred equity and similar structures in place of typical debt to lower the impact of the interest deduction limits.
Ultimately, do you think the tax changes will make dealmaking more or less and competitive, and why? Have you seen it play a role in affecting valuations yet?
Given the amount of private equity funds and the amount of dry powder at each fund, it is hard to see any negative impact, as nothing seems to be slowing down. I do expect to see more strategic investors that can take advantage of the one-time repatriation of cash and lower corporate tax rate to be a more significant competitor to PE, but also a more significant buyer from PE.
What is the S-Corp loophole and will the latest tax changes have any effect on them?
At this point, it is clear that the "corporation" exemption for the new three-year hold to achieve long-term capital gains (carried interest) now includes S-Corporations. While there was a big rush to move to S-Corp status in an attempt to take advantage, this is going to be closed.
Now that buyout firms must hold companies for at least three years to get taxed at the capital gains rate, do you think that will affect how long they hold companies?
For the standard PE firms that hold investments while they work on the implementation of operational efficiencies, I don't think it will have much of an impact. Most of the statistics show hold periods in excess of four years. If [there is] an opportunity to sell prior to the three-year period, the PE firm will just calculate the additional tax into the investment thesis. Hopefully, managers will not artificially hold investments past their prime to advantage themselves to the detriment of their limited partners that don't have the same tax restrictions.
Pass-through income deductibility was raised to 20% for PE funds under the new law. How important was that for managers?
I think for the individual investors that can take advantage of this higher deduction with all of the corresponding limits, it will be a positive, but I don't see any major impact when viewed against the impact of the other tax changes.
From your end, has it been difficult to keep up with all the changes? How have you had to adjust?
Yes. Very difficult to keep up with all of the complexities and changes as the changes are clarified. I think the tax lawyers and accountants have never been more excited. We all have them on speed dial!
Finally, what effects has the tax reform had on PE-backed portfolio companies already operating as C-Corps. Has that freed up more capital for them to invest?
As mentioned above, we will see more cash at portfolio companies that can take advantage of the new tax laws.
The new tax laws will also impact the stock value asset discussion when selling a company, as the differences are now narrowed with the decrease to costs of an asset sale to the seller with the new corporate rate, and increased benefits of an asset sale to the buyer with the ability to quickly deduct costs under the bonus depreciation rules.
Related read: 3 ways US tax reform will impact private equity