Thirty years ago, social media (as we think of it today) didn't exist. Now, it is a dominant and inescapable part of the culture, a tool used by people of all ages from all over the world. A tool used to connect with family and friends, to find community, to find love. Or maybe just to find a strange little eight-second video created by someone you've never met who lives thousands of miles away that manages to make you laugh until your stomach hurts.
The rise of social media has, of course, created companies that are hugely valuable and powerful, like Facebook and Twitter and Tencent. These fresh-faced industry giants made their early backers hugely wealthy. And this week, it was as clear as ever that investors are still eagerly searching for the next social media colossus.
A cohort of companies putting their own unique twist on social media has been making headlines, which is one of 10 things you need to know from the past week:
1. A social surge
The week began with Reddit, the self-described "front page of the internet." Reddit has been around since 2005, making it nearly as old as Facebook, but to date, its growth has been slow and steady. Reddit didn't surpass a $1 billion valuation until 2017, and it was valued at $3 billion with a Series D in 2019, according to PitchBook data. That's nothing to scoff at by any stretch, but a relatively modest figure in the unicorn age.
Yet the company's user base continues to grow, and its role in the GameStop saga seems to have alerted investors to the potential for community organizing and community action that exists in Reddit's wide array of user-moderated forums. The company announced $250 million in new funding on Monday at a $6 billion valuation, doubling the figure it attained just two years ago, according to PitchBook data.
Reddit's approach to social media is often anonymous and text-based. It is a very different story at Bumble, the operator of a popular dating app that requires women to make the first move. But Bumble also had a banner week: The company raised nearly $2.2 billion in its IPO, then
saw its shares climb more than 60%
on their first day of trading, taking the company's market cap above $13 billion.
Bumble is different from most social media companies in that the ultimate goal for users is to stop using the platform entirely—if an app is an effective matchmaker, it won't have a lot of repeat customers. Bumble is also unusual among its peers in that it was majority-owned by a private equity firm, Blackstone, rather than being backed by venture capitalists. But in the early going, at least, it's a recipe Wall Street is eating up.
By far the buzziest social media startup in Silicon Valley lately has been Clubhouse, which is emerging as an online version of the traditional European salon. Investors, founders, influencers and other invitees use the platform to convene audio-only chat rooms on a wide array of topics. But a lack of moderation of those topics has already sparked
its fair share of controversy
. Late last month, the company raised new funding at a reported $1 billion valuation.
Clubhouse has become so buzzy that existing social media giants are taking note. Reports emerged this week that Facebook is planning to launch a similar audio chat product. And Twitter is reportedly expanding tests of its Twitter Spaces feature, another audio chat product designed to compete with Clubhouse.
The idea of voice-based social networking isn't new. Ham radio has been around for more than 100 years. Discord and Twitch have their similarities. But there seems to be a growing consensus among the tech elite that it's an area poised for serious growth in the years to come.
Reddit and Bumble are all about connecting with other everyday people. Clubhouse is a bit more focused on fame. Famous people are the entire business model at Cameo, another kind of social media service, where users can find a menu of thousands of celebrities who are willing to record a personalized video in exchange for a fee. Some people use it to send a birthday greeting from a favorite reality star. Others use it to
break up with their spouses
.
When it first brought in seed funding in 2018, Cameo seemed like a curiosity. Now investors are valuing the company at $1 billion, Bloomberg reported, more than tripling its 2019 valuation. With its reliance on star power, Cameo represents an interesting intersection of social media and the influencer economy.
Did somebody say influencer? That brings us to TikTok, the last stop on our tour of the week in social media. The Wall Street Journal reported that the US government has indicated in court that it would not force through TikTok's sale of its US operations to Oracle and Walmart, a convoluted transaction that had been arranged last year at the behest of the Trump administration.
There was always a sense that TikTok's best bet to avoid the divestiture was simply to wait it out, and that patience has been rewarded. The Biden administration is reportedly conducting a broader review of US policy toward China in trade, tech and other areas, and it's unclear what the regime change will mean for the relationship between the two superpowers. But in this case, a different leader in the White House made all the difference.
Reddit, Bumble, Clubhouse, Cameo and TikTok all take different approaches to using technology to bring people closer together. And in these social media-fueled times, there might be room enough for all of them to flourish.
2. Truck tech
It was a busy week for the future of big vehicles. Rivian, the well-funded developer of electric pickups and SUVs, is planning an IPO for as soon as September that could come at a $50 billion valuation, Bloomberg reported. Plus, a developer of autonomous trucking technology, raised $200 million in new venture funding. And Hyzon Motors, which is developing heavy-duty trucks powered by hydrogen fuel cells, agreed to merge with a SPAC in a $2.7 billion move.
3. Bitcoin bulls
The price of bitcoin reached a new high this week, nearing $50,000, aided in part by new signals of mainstream enthusiasm. Most notably, Tesla revealed a purchase of $1.5 billion in bitcoin and said it plans to soon accept the cryptocurrency as a viable form of payment. Elsewhere, the Miami city commission reportedly voted to consider a proposal by Mayor Francis Suarez that would allow city employees to be paid in bitcoin. BNY Mellon, the oldest bank in the US, said it would begin holding and transferring bitcoin on behalf of its clients. And VCs, of course,
are also watching closely
.
4. All bark
Chewy's stock price has nearly sextupled since its pandemic low point last March, with locked-down animal owners splurging on its pet supplies delivery service. This week brought two other high-priced updates from the world of pets. Silver Lake, EQT and Nestlé agreed to invest €3.5 billion (about $4.2 billion) in IVC Evidensia, valuing the European veterinary business at €12.3 billion. And dog-walking startup Rover agreed to merge with a SPAC, valuing the company—which has raised well over $300 million in VC, according to PitchBook data—at $1.35 billion.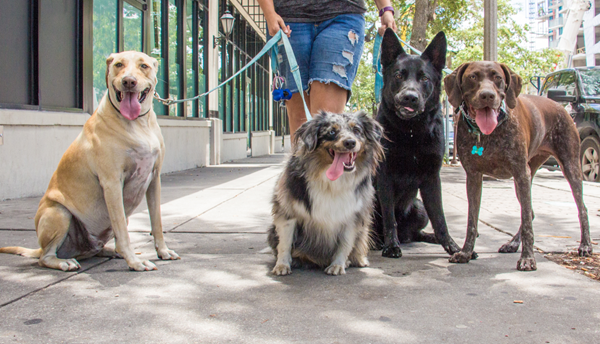 5. The other Kushner
While Jared Kushner is adjusting to life away from the White House, his brother, Joshua Kushner, has been busy doing business. Thrive Capital, the younger Kushner's venture firm, closed a new early-stage fund of $500 million and a late-stage fund of $1.5 billion. The news came days after Oscar Health, the health insurance unicorn Kushner co-founded in 2012, filed to go public.
6. Gaming consolidation
Industry powerhouse Electronic Arts agreed to pay $2.1 billion for mobile gaming specialist Glu Mobile, continuing a string of video game acquisitions. Just two months ago, EA struck a $1.2 billion deal for Codemasters. Sweden's Embracer agreed earlier this month to pay as much as $1.38 billion for Gearbox Entertainment, the maker of "Borderlands." And last September, Microsoft struck a $7.5 billion deal for ZeniMax Media, the parent of Bethesda Softworks, which is the maker of multiple famous franchises.
7. The SPAC spectrum
These days, SPACs are for everyone. That includes investors like Alec Gores, an early adopter who has launched more than a half-dozen SPACs. His Gores Holdings VI vehicle recently agreed to merge with real estate technology startup Matterport, valuing the company at $2.9 billion. And it includes newcomers like Colin Kaepernick, the exiled NFL quarterback-turned-investor, who launched a SPAC that will aim to raise $250 million to pursue a merger with a company focused on social justice issues.
8. Stock talk
Public.com is raising $200 million at a reported $1.2 billion valuation, the latest sign of investor enthusiasm for retail stock-trading apps. The company is looking to avoid some of the pitfalls that befell Robinhood in recent weeks: Public recently said it would stop selling its order flow as a way to generate revenue, making this new investment a bet on the company's ability to shift its business model. Other startups are capitalizing on the market's appetite for new stocks. Coupang, an ecommerce power that has been called South Korea's answer to Amazon, filed on Friday for an IPO in the US.
9. Taking flight
SPACs have shown a well-documented affection for electric vehicles. But that isn't limited to vehicles that stay on the ground. Joby Aviation, a developer of electric flying taxis, is set to merge with a SPAC backed by LinkedIn co-founder Reid Hoffman at a $5.7 billion valuation, the Financial Times reported this week. And Archer Aviation, another air taxi developer, agreed to
a SPAC combination worth $3.8 billion
. The company also unveiled a partnership with United Airlines, including a plan to sell United up to 200 of its aircraft.
10. Fashion forward
Pop superstar Rihanna raised $115 million in a round led by L Catterton this week for Savage X Fenty, a lingerie line she launched in 2018. Marcy Venture Partners, Jay-Z's firm, is among the company's existing backers. But some bad news came with the good: Rihanna and LVMH, which holds a stake in L Catterton, reportedly closed down the Fenty fashion brand, a joint venture between the singer and the luxury giant.