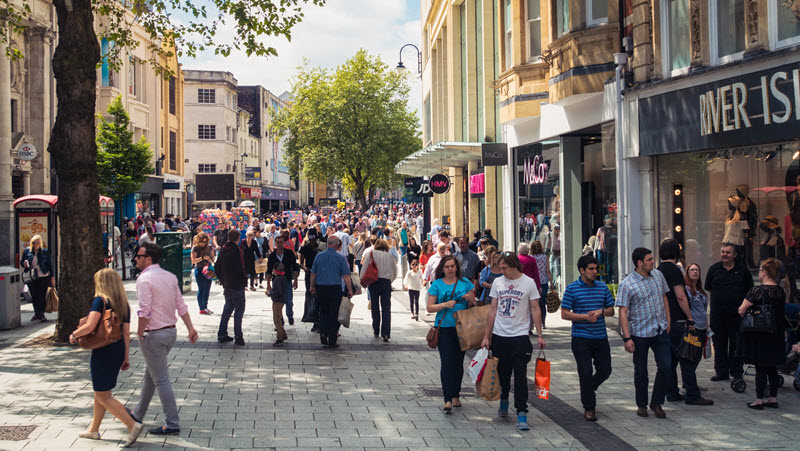 Much has been written about the death of bricks-and-mortar retailers, driven by the failure of prominent brands on both sides of the Atlantic.
Toys R Us
was one such high-profile collapse this year, but the list of failed entities ranges from smaller speciality retailers selling outdoor clothing to discount stores.
The common narrative suggests that this is driven by the rapid growth of ecommerce and the insatiable appetite for expansion by the likes of
Amazon
and
Alibaba
.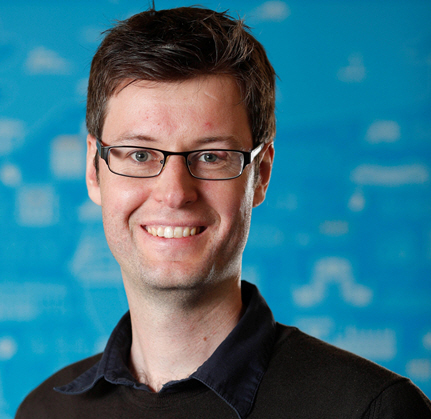 But that is only part of the reason according to Mark Cummins (pictured), the founder of retail technology company
Pointy
, which raised $12 million from backers such as
Polaris Partners
earlier this year.
It's not all doom and gloom
"The 'retail apocalypse' narrative has been very overplayed," he said. "There were some prominent retail bankruptcies and store closures, especially in the US, and that's very attention-grabbing. But no one gives a headline to a store opening. If you look at the underlying statistics, they tell a very different story. On net, retail locations increased."
Global retail sales are also still growing. The market is projected to be worth $24.6 trillion in 2018, compared with $23.4 trillion in 2017, according to data from
Statista
. On top of this,
global venture capital activity in the sector has dramatically risen
. So far, 2018 has seen 210 VC deals in the retail space worth around €5 billion, per the PitchBook Platform, more than double the total amount of capital invested last year, which stood at €2.2 billion.
Instead, according to Cummins, the struggle for physical stores stems from traditional retailers' lack of ability to adapt digitally. "They are still quite unsophisticated in the sense that they're not software companies, and they have to increasingly deal with digital. For many of them, it's just not their forte."
On the face of it, this isn't too major a concern, since ecommerce still only accounts for around 12% of global retail transactions—although Statista estimates its share will increase to as much as 17.5% by 2021.
Adapt or die
However, the way consumers buy both larger products and day-to-day items is becoming increasingly driven by mobile technology and other distribution channels—meaning bricks-and-mortar stores are, in some cases, not even in consideration for some purchases. Said Cummins: "If you're looking for a product and you pull out your phone and you search, what you see is mostly ecommerce retailers, so the local retailers aren't even in consideration. That is a genuine threat to them."
Pointy—the company Cummins founded after selling his previous business
Plink
to
Google
—is seeking to address this and enables retailers to make their stock visible online without them having to invest heavily in an entire ecommerce ecosystem. But for Cummins, this is only a first step. "It's not going to transform your business overnight if you put your inventory online, but those who don't are having their business gradually eroded by others who are more visible," he said. "It might be a small effect, but all these things are cumulative."
A cautionary tale
Toys R Us is probably the classic example of this gradual erosion. Instead of building its own online platform, it formed a 10-year partnership with Amazon in 2000, paying the internet giant $50 million a year plus a percentage of sales for Amazon to be the exclusive retailer of its products online. While an initial success, the deal left the retailer with barely any online presence; visitors trying to log on to ToysRUs.com, for instance, were instead redirected to Amazon.
Once the internet giant saw how profitable this was, it broadened its offering and began to allow Toys R Us competitors to sell as well. And although the company eventual sued and won the right to terminate the agreement, it had lost years of momentum—Toys R Us only brought ecommerce operations in-house last year.
Using tech as an advantage
Digitizing a business' stock is not just about increasing foot and online traffic or survival; it can also lead to new ventures. And herein lies the opportunity, according to Cummins. "Making your stock visible online is great, but it is also the building block for everything that happens next," he said. "If your inventory is digitised, then maybe you could plug into a delivery system. If you want to do click-and-collect or anything like that, you have to have your store-level inventory available in the cloud."
Traditional retailers are not bound for death, and mobile-driven shopping should not be viewed as one of the horsemen of the retail apocalypse. But what needs to happen is a recalibration of the old bricks-and-mortar model. A "click and mortar" model, which combines the traditional outlet with an online presence and easy access for consumers, appears to be the way forward in order to stem the demise.