Seattle Angel Fund rebrands with launch of SeaChange, its largest raise to date
June 8, 2018
Angel investing is a tricky game. Supporting a startup just getting off the ground takes a lot of work. But after several years spent as a venture capitalist in the Bay Area, Susan Preston, now the managing member at Seattle's SeaChange Fund, returned to the Pacific Northwest with an idea for how to spot sound bets for seed investments and then nurture their growth.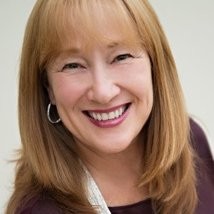 And a collaborative due diligence process aimed at both fostering consensus among angel investors and encouraging entrepreneurs is at its heart.
"Our diligence process typically takes about 100 to 150 hours of collective time," Preston (pictured) told PitchBook. "We really are digging deep and trying to really understand the companies, their market, team and technology. We're trying to make it very straightforward and not confusing to the entrepreneur. There's nothing worse for the poor entrepreneur than to get six emails from six different members of a diligence team when they're obviously not talking."
SeaChange, founded in 2015 as the Seattle Angel Fund, has just closed its fourth vehicle on $4.6 million, besting its previous effort twice over after less than three weeks of fundraising. And the fund has its sights set on making eight new investments over the course of the next year in the Pacific Northwest, cutting checks that range from $500,000 to $600,000.
Rule of One
SeaChange touts its strategy as the "Rule of One," with one investor as a point of contact, one month of due diligence and then one large check for the chosen startups.
"We try to make this a great experience," Preston said. "So, our process itself is a lot closer to a venture fund than it is to the typical angel experience that a lot of entrepreneurs have."
That's got advantages for the folks who have put their own skin in the game by investing in the fund as well. SeaChange's members participate on the screening committee, attend its member meetings—with the companies seeking investment present—and voting on whether a company should go into diligence.
"My interest is that everybody can participate who would like to," Preston said. "I think that's a very important attribute of our model."
Now that model has gotten some traction—and it's already paying off.
"One of the things with the size of our investment now is that it does give us the opportunity to lead rounds, which also gives us the opportunity to have a board seat or at the very minimum a board observer," Preston said. That kind of access is essential, as it allows SeaChange to shepherd portfolio companies along as they develop.
SeaChange's inaugural fund has already delivered several successful exits, returning $3 for every $1 invested to its backers. Earlier this year, the fund saw one of its earliest portfolio companies, C-SATS, exit to Johnson & Johnson. Founded in 2014, the personalized performance management platform was developed by a team of surgeons, engineers and biostatisticians at the University of Washington. In 2015, the fund joined a $2.5 million round in C-SATS that also included UW's W Fund, WRF Capital, Point B Capital and Founders Co-op.
Finding fundamentals
"When we're looking for investments, there has to be a market pain and the company that we're looking at has the preferred solution that the customer recognizes as a unique and preferred solution for that pain," Preston said. "And what we're always out there looking for are companies that are on that cutting edge of creating the next great thing for the customer. It's a three-legged stool: It's team, technology and market."
Identifying an addressable market is paramount for Preston., as most companies that fail often do so largely because of bad market timing or little market interest.
Over the last three years, SeaChange has committed more than
$5 million to 15 early-stage startups
based in the Pacific Northwest across seven industries, per the PitchBook Platform. But the region has also supplied a robust and growing group of investors.
"In the Seattle area we really do have a lot of great existing companies and individuals who are interested in expanding out from their experiences at places like Amazon and Microsoft," Preston said.
New name, same game
So, after enjoying several years of success as the Seattle Angel Fund, why switch to a name that neither suggests venture nor angel investing?
"The new name, SeaChange Fund, evokes the kinetic and evolving nature of the Pacific Northwest's widely-reported growth surge in entrepreneurial activity," Preston said.
When it comes to identifying investment targets for the latest fund, the game remains the same, though—new name or not: "Would we like something in some of these cutting-edge markets? Sure. If we can find the right opportunity that we believe fits the basic criteria we look for in companies, we're going to take a look at it. There's no question about it."
And Preston's already got her team of managers and investors vetting Pacific Northwest companies for investment by this new fund.
Related read: Meet the VC firm giving startup founders skin in the game