Smart luggage startups keep shutting down in wake of airline regulations
May 17, 2018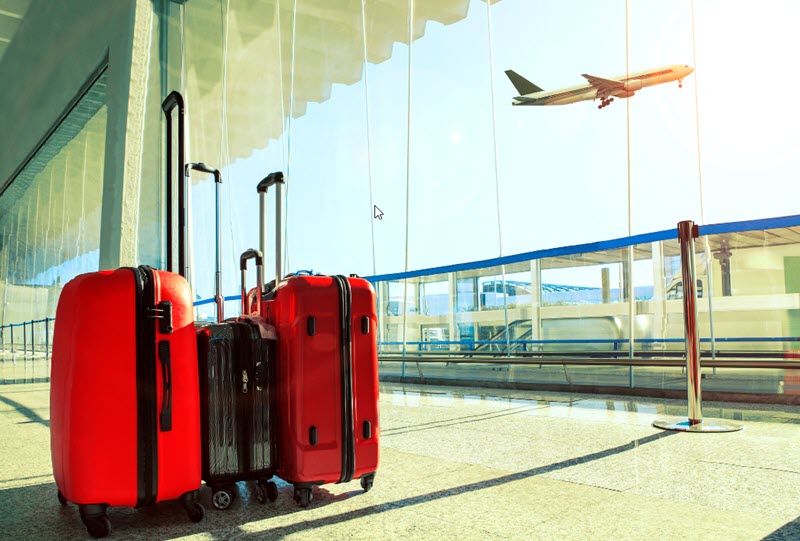 Raden
has become the second VC-backed smart luggage company to shut down this month.
Raden posted a note to its website earlier this week announcing it has ceased operations due to airlines placing stricter regulations on batteries in luggage, stating the policies "severely impacted the usefulness of our products, their value to our customers, our business performance and ultimately the ability the continue operating."
Bluesmart
, which, like Raden, made battery-powered suitcases that allowed travelers to charge devices on the go and track their luggage, announced its own shutdown at the beginning of May. The company sold its technology to
Travelpro
, another luggage business. In a blog post, Bluesmart wrote that the non-removable battery ban put the company "in an irreversibly difficult financial and business situation."
Beginning earlier this year, several major US airlines put in place new policies on batteries in luggage.
American Airlines
,
Delta
and Alaska Airlines are among the carriers that adopted regulations stating that passengers must remove batteries from checked luggage and carry-ons and place them in separate plastic bags due to potential fire hazards.
Raden's suitcases have removable batteries, which means passengers can still use them—but the regulations render moot some of their other selling points, like the ability to track luggage in baggage claim. The policies were an even bigger punch to Bluesmart, which did not make its batteries removable.
A look at VC funding for smart luggage makers
Founded in 2015, Raden had raised an estimated $3.5 million in seed funding from
First Round Capital
and
Lerer Hippeau
, among others. Bluesmart, which launched its first product in 2014, had collected nearly $30 million in estimated venture financing from backers including
FundersClub
,
Endeavor Catalyst
and
Tsing Capital
. It had also
raised millions of dollars
via crowdfunding website
Indiegogo
. It was valued at $41.3 million in early 2017, before the battery regulations were announced.
Away
, a third well-known startup in the space, has raised about $30 million in venture funding, including a $20 million round last May at a $120 million valuation. Backed by i
nvestors including
Global Founders Capital
,
Forerunner Ventures
and Jay-Z, Away has indicated the new airline regulations aren't having a negative impact on its business. "Away's luggage has always been compliant with all airline policies: The built-in but removable battery included in Away carry-ons are allowed in the cabin and can be carried onto any flight," Away co-founder and CEO Steph Korey said in a statement to PitchBook.
It remains to be seen whether Away will continue to thrive in the wake of this year's battery policies. After all, Raden's batteries were removable, too.
May 18, 2018: This story has been updated with a statement from Away.
Related read: 2017's Startup Graveyard
Join the more than 1.5 million industry professionals who get our daily newsletter!