Secondaries
The ups and downs of GP-led secondaries
March 6, 2020
Last week, we highlighted our
recent analyst note
on extended holding periods in private equity. The note explores the pros and cons of GP-led secondaries, which have steadily become more popular. The market has become the industry standard for handling successful assets that can't be held any longer in their original funds. Transactions range from simple single-asset deals to more complicated multi-asset restructurings.
The 2018 restructuring of
Kronos
, an HR software provider, is a relevant example.
Hellman & Friedman
and
JMI Equity
had owned the company since 2007. Just over a decade into its holding period, the H&F fund was nearing the end of its life and exploring options for Kronos, which still had upside. H&F opted for a single-asset restructuring, which allowed the fund's LPs to roll their stakes over or cash out entirely. Rather than bring in outside investors, H&F allowed liquidating LPs to sell their stakes to the fund's other LPs, or to H&F itself.
The plan paid off—last month, H&F merged Kronos with fellow HR software developer
Ultimate Software
, a separate portfolio company with an $11 billion purchase price; the combined brand was valued at $22 billion. The 2007 Kronos buyout was for around $1.8 billion, and while we don't know what the ultimate return on investment is, we can assume it's looking good. The extended hold, and LPs' willingness to wait out a bit longer, likely paid dividends for everyone involved.
The LPs were nice to do that, but the restructuring had to make sense for them. In the case of Kronos, they knew H&F had a winner on its hands and had
good reason to hold onto it
. That translated to relatively low investment risk as opposed to committing the same money to an unknown fund—comfort as compensation, in this case.
On the other hand, not all deals turn out to be Kronos deals.
LPs have to think fast—a 20-day turnaround is best practice according to the ILPA, which isn't a lot of time to digest 1,000-plus pages of documents and do thorough due diligence. Trust might be an unspoken factor. It's akin to an NFL team deciding whether to keep its veteran quarterback or transition into an uncertain future. Drew Brees is getting re-signed and the Chargers are moving on from Philip Rivers—and the fine print didn't play a role in either case. Quarterbacks aren't portfolio companies, but winning investments are winning investments.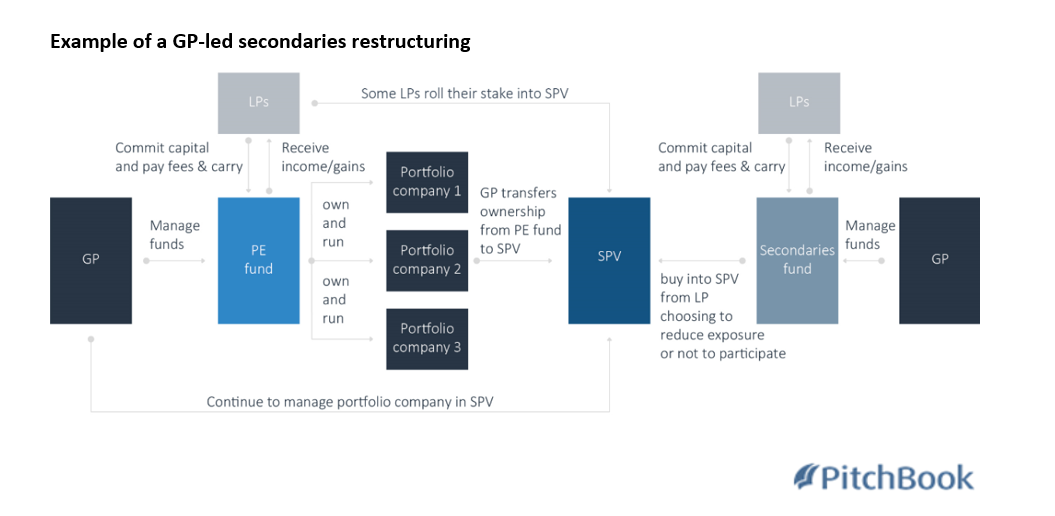 This column originally appeared in
The Lead Left
.
Featured image via AndreyPopov/iStock/Getty Images Plus
Join the more than 1.5 million industry professionals who get our daily newsletter!