'The year of crypto': Boost VC's Adam Draper on the future of digital currency
December 19, 2017
View comment

(1)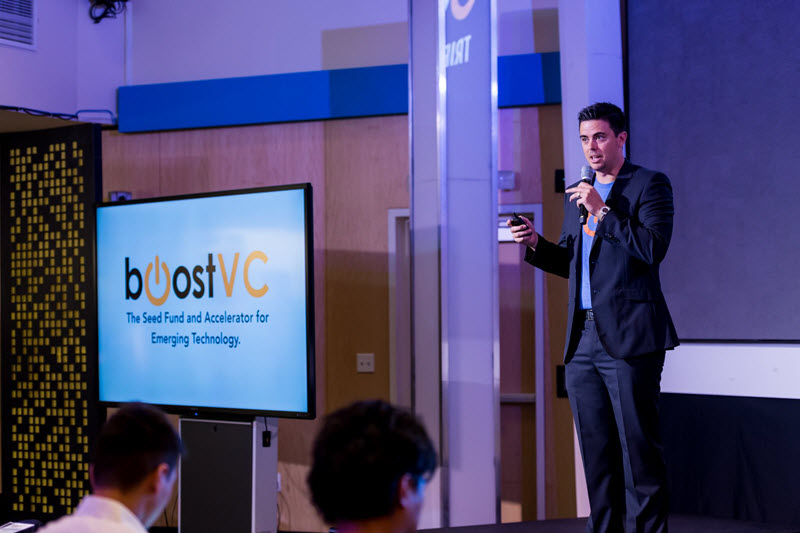 Bitcoin started the year by breaking $1,000 for the first time since 2013. It's heading into the end of 2017 above $18,000.
Rewind five years: Adam Draper, the son of famed DFJ founder Tim Draper and a fourth-generation venture capitalist—yes, those exist—is, perhaps foolishly, making a huge bet that digital currency will be the future of finance. He launches a bitcoin accelerator called Boost VC, a VR, "sci-fi technology" and blockchain startup accelerator that today seeds companies with $50,000 in exchange for 7% equity.
And before Draper made the big leap down the bitcoin rabbit hole, he was the first to bet on Coinbase, a digital currency platform that has become a go-to crypto-wallet for early bitcoin buyers and today's crypto-newbies alike. Draper bought into Coinbase before he'd ever bought any bitcoin, all because of a meeting over coffee in Mountain View with Coinbase co-founder Brian Armstrong.
"He was the first person to ever tell me about bitcoin," Draper told PitchBook. "He told me at some point the world is going to be on one financial system, and he said, 'I believe bitcoin is going to be that system, and I am going to onboard everyone into that new financial world.'"
From that point on, Draper was long on bitcoin.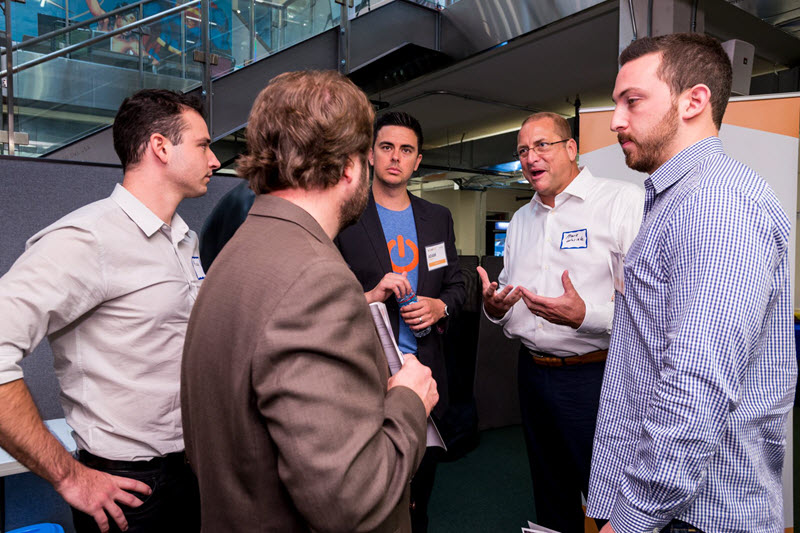 Fast forward to 2017. Coinbase has landed investments from IVP, Union Square Ventures, SV Angel and more. It became
the first venture-backed bitcoin-related startup unicorn
in August with a $108 million round that valued the company at $1.6 billion. And its fame exploded at the tail end of this year when the spike in the value of bitcoin led to a huge number of downloads for the Coinbase app, making it the most popular download in Apple's App Store at one point. That's a worthy accomplishment for any app, let a fintech one focused on digital currency trading.
Draper says Coinbase is poised to be the world's next trillion-dollar company:
Prediction: @coinbase will be the 3rd #Trillion dollar company. Right after @facebook and @amazon.

— Adam Draper (@AdamDraper) December 6, 2017
If so, that's not bad for a first foray into crypto investing.
What's next for cryptocurrency?
The mainstream adoption of crypto—as evidenced by Coinbase's recent success, among other examples—is what gets Draper most excited. For someone who focused on the nexus of bitcoin startups and venture capital early on, he is, of course, happy to see that he's on the right side of history so far.
"The next wave of adoption is happening," he said, adding later, "The best example is actually something that looked like a joke, which is CryptoKitties. I genuinely think that is one of the most exciting developments in crypto because it's a limited asset that evolves and changes, but there is only one of these kitties."
(CryptoKitties, for those who don't know, is a game hosted on the Ethereum blockchain that allows the breeding and trading of virtual cats. Released in November, it's regarded as an easy entry point for new buyers of cryptocurrency.)
Going into 2018, Draper predicts governments will begin to cement crypto policy.
News reports have emerged seemingly every week featuring sound bites from one world leader or another condemning bitcoin and ICOs or, on the opposite end of the spectrum, spouting the virtues of a state-backed token. But few countries have actually taken tangible action to regulate cryptocurrency.
Many fear government interference will damage the core of crypto—the lack of middle-men that initially captured the hearts of the libertarian anarchist "cypherpunk" crowd. Draper, however, is excited about the prospect of regulation from institutional entities because they symbolize how powerful the crypto ecosystem has become.
"Governments all over the world are establishing [a] framework for this new asset class to live in," he said. "It's a world-changer. It's changing the way people think about money."
"2017 was absolutely the year of crypto."
Related content: Q&A: IVP principal on the firm's $1.5B fund, Coinbase and cryptocurrency

Related content: How governments worldwide are responding to the ICO invasion