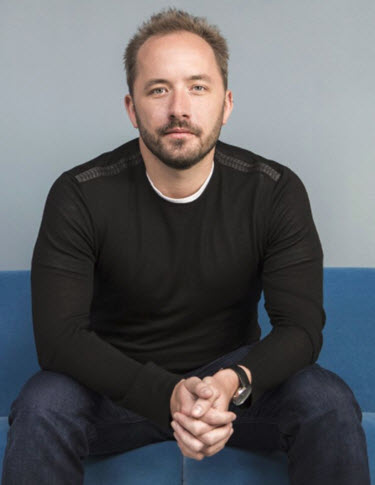 In the first big-name IPO of the year,
Dropbox
has filed to go public on the NASDAQ under the symbol DBX. News of the public regulatory document comes about five weeks after the San Francisco-based company filed confidentially.
The debut of the file-sharing giant will be one of the most high-profile IPOs in recent years. With a private valuation of $10 billion as of its most recent financing round, Dropbox, which allows users to store, share and collaborate on documents in the cloud, is one of the most valuable venture-backed companies in the US.
It's possible Dropbox will be the first in a string of well-known private companies to go public. Although it's worth less than massive businesses like
Airbnb
($31 billion) and
WeWork
($21 billion), it's not surprising Dropbox is kicking off what could become a domino effect of unicorn IPOs. For one thing, the company was founded and received its seed round back in 2007. For VC-backed companies, the median time from first VC round to IPO is 8.3 years, per PitchBook data. By that measure, Dropbox is well past due to go public. Another factor supporting speculation that Dropbox would IPO ahead of its private-market peers is the $600 million credit line it secured last March, as taking on big debt is common for companies prepping for a public offering.
Now that Dropbox has taken the plunge, let's dive into the numbers.
Significant numbers from Dropbox's tenure as a private company
Total equity funding:
About $627 million
Total debt funding:
About $1.1 billion
Most recent private valuation:
$10 billion in 2014
Valuation the company is expected to seek with IPO:
Between $7 billion and $8 billion, per The Wall Street Journal
A look at some key info from Dropbox's IPO filing
Amount of money Dropbox is looking to raise with IPO:
$500 million (though that could be a placeholder)
Revenue:
$1.1 billion in 2017, up from $845 million in 2016
Net loss:
$112 million in 2017, down from $210 million in 2016
Free cash flow:
$305 million in 2017, up from $137 million in 2016 (the company had negative cash flow the year before)
Principal shareholders:
Drew Houston (co-founder & CEO): 25.3% pre-IPO stake
Arash Ferdowsi (co-founder): 10.3%
Sequoia: 24.8%
Accel: 5.3%
T. Rowe Price: 2.2%
Notable 2017 stock awards:
Drew Houston: Received 109.6 million shares
Arash Ferdowsi: Received 46.7 million shares
Quentin Clark, senior VP of engineering, product & design: 34.1 million shares
These are restricted stock awards, eligible to vest sometime over the next decade if Dropbox's stock reaches certain performance benchmarks.
Registered users:
500 million
Paying users:
11 million in 2017, up from 6.5 million in 2015
Average revenue per paying user:
$112 in 2017, similar to $110 in 2016
The importance of paying users to Dropbox:
"Our business model is based on attracting new users to our platform, converting registered users to paying users, and retaining and expanding paying users' subscriptions over time."
Employees:
1,858 (as of December 31, 2017)
Fun facts
Dropbox is the first Y Combinator alum to file for an IPO.
In co-founder Drew Houston's Y Combinator application from spring 2007, when asked about the lowest offer he'd take to sell Dropbox three months from then, he wrote, "I'd probably have a hard time turning down $1m after taxes for 6 months of work." (Business Insider published the application in 2013)
In the same application, Houston disclosed that his little sister was one of his early users: "She uses Dropbox to keep track of her high school term papers, and doesn't need to burn CDs or carry USB sticks anymore."
Box, one of Dropbox's main competitors, went public in 2015. Box was valued at $2.4 billion with its final private funding round in 2014. Shares of Box closed at $23.32 on Friday, with a market cap of roughly $3.2 billion.
I'm going to have to come up with a new bio:

Check out more of PitchBook's IPO coverage