VC investment in biotech blasts through $10B barrier in 2017
December 11, 2017
Vienna-based Hookipa Biotech has raised almost $60 million in an oversubscribed Series C funding. The investment will help the clinical stage company, which specializes in immunotherapy treatments for cancer and infectious diseases, bring two products to Phase I and II testing.
The deal is the latest in a
record-breaking year
for global biotech fundraising. VC investment in the sector
has smashed through the $10 billion mark
in 2017, according to the PitchBook Platform. This compares with $7.4 billion and $7 billion in 2015 and 2016, respectively, even though deal count has declined slightly over last year.
Global VC deals in biotech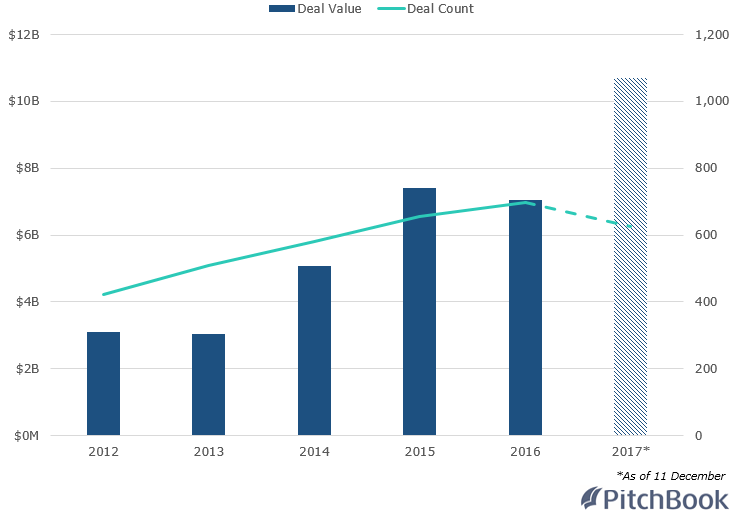 Capital expenditure has grown across most regions of the world, with the vast majority of the money spent in the US. Nine of the top 10 biotech VC investments this year, for instance, were for US-based companies. This was led by the mammoth $1.2 billion raised by Grail, a startup looking to create a blood test for screening cancer.
In Europe, capital invested in biotech has grown from around $882 million last year to $1.2 billion in 2017. The continent was also home to the year's fifth-largest investment, a $200 million round raised in October by Switzerland's ADC Therapeutics, which is one of
Europe's most valuable startups
.
Related read: Here are 4 key trends in healthtech investment.
Join the more than 1.5 million industry professionals who get our daily newsletter!