VC valuation trends in 7 charts
May 21, 2018
Venture valuations are continuing to increase across all stages, according to our 1Q 2018 VC Valuations Report. The recently released analysis puts a spotlight on valuations in the US across all stages, along with detailed information on step-up valuations, exits, deal terms and more.

Below is a roundup of charts with highlights from the report, from the median time between rounds to the drop in the number of deals with participation rights.
Percentage acquired in angel & seed deals eclipses early-stage
As valuations and deal sizes at the angel & seed stages have steadily grown larger over the last decade, investors in those transactions have consistently taken a 20% ownership position. But so far in 2018, the median percentage acquired in those deal stages has spiked to a decade-high.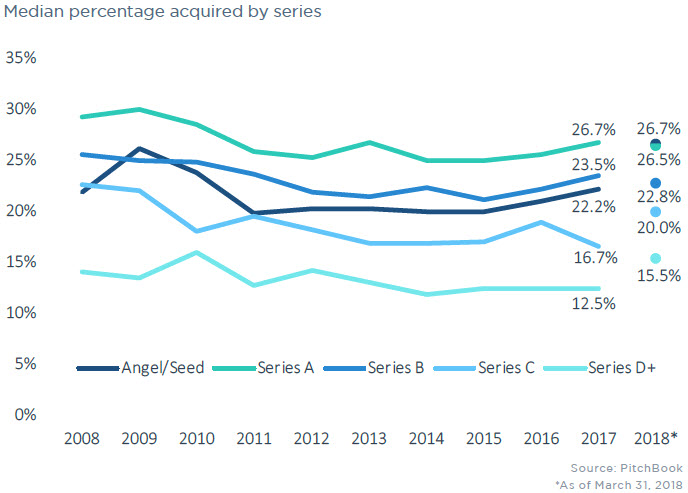 Cash runways remain extended
Driven by bigger deals at larger valuations, the median time between venture capital rounds remains long. These extended hold times have caused some apprehension in the VC community, where the balance of power seems to have shifted to founders, but venture capitalists appear willing to continue funding startups for prolonged periods.
Angel & seed valuations climb to record highs
Late-stage valuations are on the rise, a trend that comes from the sustained growth in both deal size and valuations for angel & seed rounds. These financings have come to closely resemble historical early-stage rounds, leading to the phrase "seed is the new Series A."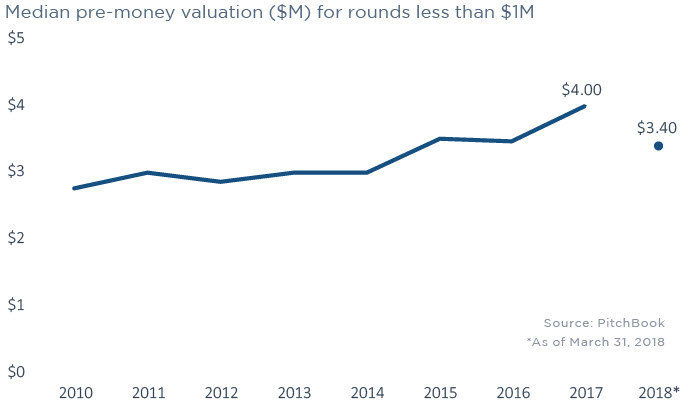 Valuations continue to rise
The median valuation step-up between VC rounds rose to 1.6X in the first quarter, marking a big increase compared to previous years.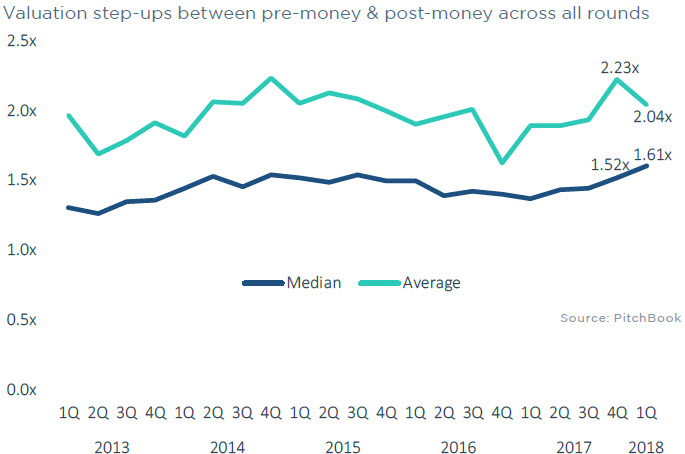 Late-stage valuation step-ups at exit fall
The rise in late-stage valuations in recent years has brought up concerns that companies won't be able to maintain those high valuations at exit. That idea is most critical at the top end of the VC market, where the venture community has experienced the greatest percentage rise in median valuations.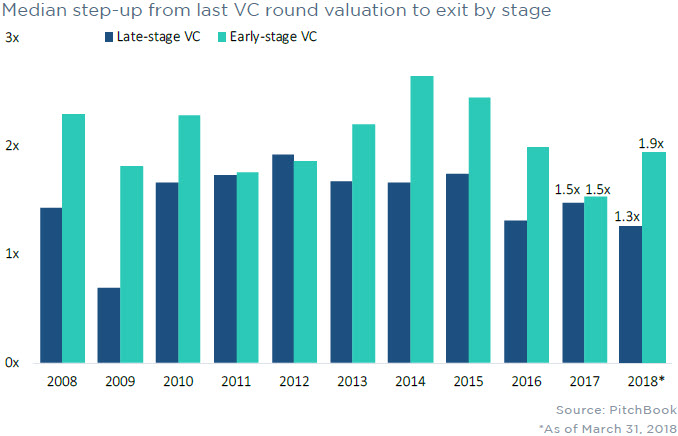 Early-stage CVC & non-CVC valuations converge
Rounds with CVC participation have consistently carried higher valuations than those without. But as early-stage valuations reached new highs in the first quarter of 2018, the gap between the two appears to be closing.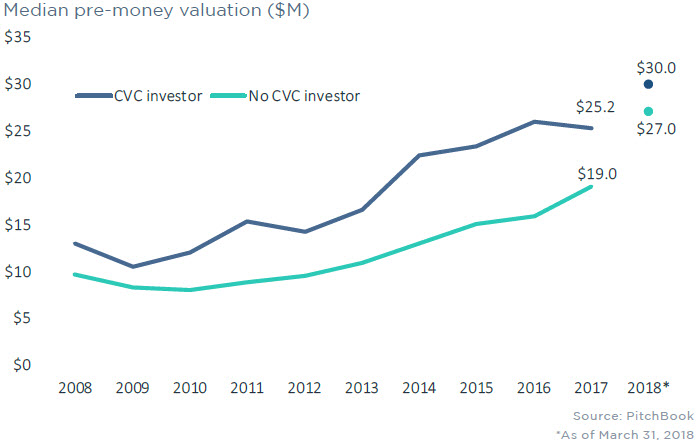 Deals with participation rights dropping
Negotiated deal terms and investor rights play a key role in the ultimate valuation figure. By upping the number of investor rights or sweetening the payout, investors are more willing to accept a higher valuation. Looking at the data, it appears the more "founder-friendly" sentiment is holding true.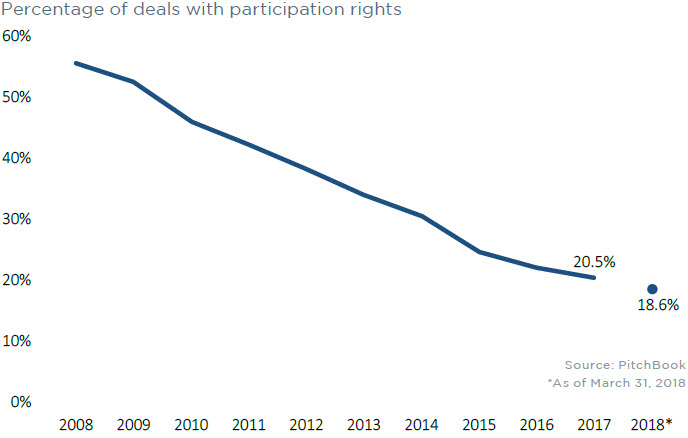 Here's more on late-stage valuations.