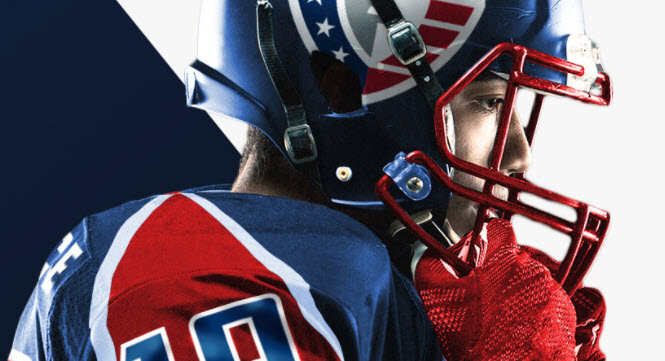 The NFL is one of the most established brands in America. But to several VCs, professional football apparently looks ripe for disruption.
Founders Fund, Slow Ventures and M Ventures are among the reported investors in the Alliance of American Football, a new league led by Charlie Ebersol, the son of longtime NBC Sports executive Dick Ebersol, that's set to begin play next year. Former NFL stars including Troy Polamalu and Jared Allen are signed on in senior roles with the league, which plans to differ from the NFL in several significant ways.
That includes rule changes designed to curtail concussions and other injuries, including the elimination of kickoffs and extra points and an emphasis on enforcing safety protocols. The league will play its games in the spring, and it will also reportedly offer its players scholarships for post-secondary education in the offseason. The AAF is the second high-profile challenger to the NFL announced in recent months, following news of Vince McMahon's plans to revive the XFL in 2020.
A list of the AAF's investors also reportedly includes Keith Rabois, a former executive at companies like PayPal and Square that's now at Khosla Ventures, as well as The Chernin Group, which has been backed by Providence Equity Partners since 2012. The Chernin Group is also a significant backer of Barstool Sports.
The new league's eight teams will play a 10-game season that's scheduled to begin on the Sunday after next year's Super Bowl, with a four-team playoff to follow. The cities where those teams will be based have yet to be announced. The league's initial game and championship game will be broadcast on CBS, and one contest per week from the regular season will air on the CBS Sports Network.
A few months ago, the VC world strengthened its ties to the Golden State Warriors.