Big Things
11 big things: Airbnb is living in WeWork's universe
October 20, 2019
Every star in the sky—including our own sun—will eventually run out of the fuel it burns to shine so bright. When it happens to a particularly massive star, the end is spectacular. At some point, as the fusion process begins to create heavier and heavier elements, the core of the star becomes too densely packed to survive. The star collapses in on itself, cannibalized by the overwhelming power of gravity. And then it explodes, ejecting a tsunami of matter and energy, creating a shockwave that threatens anything in its immediate vicinity.
I'm not saying it's a perfect metaphor for WeWork. But it kind of works, right?
The supernova-style saga of the co-working unicorn continued this week, with two of the company's closest allies now said to be offering competing $5 billion lifelines that could help keep WeWork afloat. And WeWork's nightmarish past two months are also having wide-reaching impacts on the rest of the unicorn universe.
For Airbnb, whose finances were the subject of a surprising new report from The Information this week, that means newly pointed questions about its future profitability. Or lack thereof.
The presence of WeWork's looming shadow over the rest of the VC world is one of 11 things you need to know from the past week: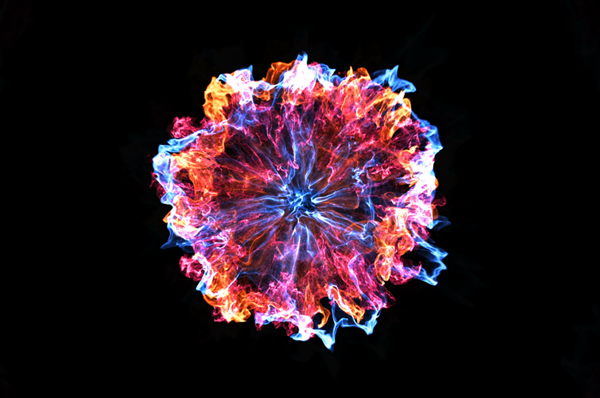 1. WeAreAlmostOutOfMoney
WeWork is on track to run out of cash by the middle of November, according to CNBC. As such, the company's board and new co-CEOs Artie Minson and Sebastian Gunningham are hunting for additional funding. And even though Adam Neumann is gone from the top job, the two candidates to throw WeWork a lifeline are the two investors who for years were Neumann's biggest fans.
Those supporters would be SoftBank (led by CEO Masayoshi Son), which is reportedly offering $5 billion in financing to help rescue WeWork from bankruptcy, and JPMorgan Chase (led by CEO Jamie Dimon), which has reportedly put together a rival $5 billion debt package for the company. Doubts exist about the feasibility of JPMorgan's proposal, according to Bloomberg, because some are skeptical about WeWork's ability to service such a large new debt commitment. Which, considering the company lost $1.9 billion last year, seems eminently reasonable.
It's believed that SoftBank's proposed investment would still leave the Japanese telecom giant holding a minority stake, with Bloomberg reporting a possible valuation of below $8 billion. That's kind of incredible. It would put SoftBank in the position of having invested more than $15 billion in a company that's now worth barely half that, and yet still lacking control of said company. It'd be quite a trick. Even stranger, perhaps, is that prior reports of a possible SoftBank lifeline said the Japanese conglomerate would pursue a majority stake in WeWork. Which would seem to indicate that WeWork has negotiated that down to a minority stake? Which would seem to indicate WeWork still has some sort of leverage over SoftBank? Which would seem crazy to me.
Considering WeWork's desperation for cash, it's likely the company will choose either SoftBank or JPMorgan's offer sometime soon. Perhaps then, at long last, it can finally escape the headlines for a few weeks and get down to the business of trying to recover from a horrific past two months.
Everybody forgetting about WeWork for a while probably sounds dandy to Airbnb, the short-term vacation rental company that was valued at $31 billion with its last round of VC funding, back in 2017. The company was thrown into the spotlight this week
by The Information
, which reported that Airbnb posted an operating loss of $306 million during 1Q, more than doubling its losses from 1Q 2018. For a unicorn in 2019, that's not necessarily a surprise; what is a surprise is that Airbnb had reported an $18.7 million profit for all of 2018, leading some to think it had officially made the shift from red ink to black.
Not so much, as it turns out. Much of the loss-making was attributed to $367 million in expenditures on sales and marketing in 1Q, a steep YoY increase that shows Airbnb's hunger for new customers. The spending had a positive impact on revenue, which was up 31% YoY in 1Q to $839 million, again according to The Information.
For years now, this has been the typical math for unicorns. Spend like crazy. Grow revenue like crazy. And have confidence that investors will meet it all with a big smile and piles of additional capital.
But there are signs that the post-WeWork world may be different. Uber and Lyft, perhaps the two unicorns best known for the combination of enormous valuations and heavy losses, have both seen their share prices plummet since going public. Companies like Postmates and Endeavor have postponed planned listings rather than face a tepid market. Other loss-making unicorns like Slack and CrowdStrike have experienced major stock slumps over the past two months.
If Airbnb actually goes public in 2020—the company announced last month it would do so—what kind of reception will it meet?
Let's be clear: Airbnb isn't WeWork. For one, it's reportedly sitting on some $3 billion in cash and cash equivalents. WeWork is almost broke. But there are similarities. Like Neumann, Airbnb leader Brian Chesky has certain outsized ambitions that are said to include Airbnb eventually offering its own flights and dominating the travel industry. It already has its own magazine. And the company has spent recent years making several acquisitions and VC investments, spreading capital around to hotel-booking companies (HotelTonight), property management companies (Lyric Hospitality) and co-working companies (The Wing).
Like WeWork, there are also real questions about how Airbnb's business model will fare in the face of an economic downturn. When money's tighter, will as many travelers be shelling out for daintily decorated bungalows in that perfect neighborhood by the great brunch spot?
Only time will tell. But the average blood pressure reading of the company's backers is probably a few points higher today than it was back in July.
2. Stealthy & wealthy
The idea of emerging from stealth as late as a Series C round might seem kind of counterintuitive, but that's exactly what an edge computing company called Pensando Systems did this week, unveiling up to $145 million in new funding that follows a $71 million Series A and a $62 million Series B. Recent days also brought the official emergence of ArsenalBio, a new cancer treatment startup linked to several standout oncology researchers, which exited stealth with an $85 million Series A.
3. Dollars for deals
Buyout fundraising is booming in 2019. And the billions keep coming. This week, Veritas Capital closed a $6.5 billion fund it will devote toward deals in the national security and IT sectors, among others. KPS Capital Partners wrapped up two new efforts, a $6 billion flagship vehicle and a $1 billion mid-cap fund. And a fresh face emerged, too, in the form of RiverGlade Capital, which closed its
debut PE fund on $325 million
.
4. Unicorn roundup
There's a new unicorn in the Tar Heel State. Pendo, a developer of customer engagement software based in Raleigh, NC, is now worth $1 billion
after raising $100 million this week
, doubling the valuation it attained in September 2018. Meanwhile, an existing member of the three-comma club, graphic design startup Canva, reportedly inked $85 million in new cash, lifting its valuation from $2.5 billion to $3.2 billion.
5. Baking & brewing
From the annals of gastronomy, we have cult-favorite dessert chain Milk Bar. This week, the spinoff from the even more famous Momofuku
raised Series B funding
from Sonoma Brands, bringing in additional cash to spend on baking even better cookies and cakes. And from the annals of alcohol, we have Ekos, a startup building software designed for craft brewers. On Thursday, the North Carolina business lifted the veil on an $8 million Series A.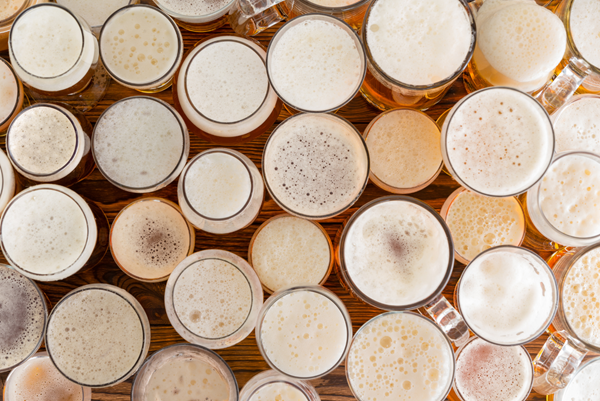 6. C-suite shuffle
Home-selling unicorn Opendoor made a few major personnel moves this week, most notably elevating Gautam Gupta to CFO and bringing on Tom Willerer as chief product officer. Bird, meanwhile, is losing its chief legal and policy officer, as David Estrada will reportedly move on to Nuro, a maker of autonomous delivery bots. The WeWork fallout continued with more reported departures. Jimmy Asci, the company's chief communications officer, is leaving after just six months. Chief creative officer Adam Kimmel is also said to be stepping down. And Di-Ann Eisnor, the leader of WeWork's cities unit, has also reportedly exited. Then there was KKR: The buyout giant reshaped its PE leadership this week with
a half-dozen notable promotions
.
7. Shoe suits
The legal battle between VC-backed shoe startup Rothy's and industry stalwart Steve Madden is heating up, with Rothy's reportedly filing a lawsuit this week accusing Steve Madden of "slavishly" copying Rothy's products—with particular reference to Steve Madden's highly popular Rosy Flats. Less than two years ago, Allbirds sued Steve Madden on similar grounds; the two settled a few months later. To Rothy's, it represents "a pattern" of Steve Madden "slavishly infringing intellectual property rights of its competitors," the suit is said to claim.
8. Mythology madness
It was a big week for the Greeks. Apollo Global Management is chasing two significant buyouts, submitting an offer for Hilton Grand Vacations that would value the timeshare operator at about $3.4 billion and mounting a separate $5 billion bid for IT equipment specialist Tech Data Corp, both according to reports. And Nike, which is of course named for the Greek goddess of victory, confirmed in recent days that it acquired TraceMe, a sports prediction startup co-founded by Seattle Seahawks star Russell Wilson.
9. Accel activity
Accel played a major role in two of the largest VC fundings of the week, leading a $110 million Series C for Algolia and a $77 million Series A for Galileo Financial Technologies. Algolia is a search-as-a-service startup that hopes to offer other companies an alternative to Google, while Galileo develops APIs for payments technology and other banking services. Accel was among the world's 15 busiest VC firms in both 1Q and 2Q this year, according to PitchBook's recent Global League Tables reports.
10. Vegas, baby
MGM Resorts International agreed this week to offload two major presences on the Las Vegas Strip, selling the Bellagio to Blackstone for $4.25 billion and, in a separate move, handing control of the Circus Circus to Sin City mogul Phil Ruffin for $825 million. The Bellagio will remain in part under MGM's control, however: The hospitality giant will continue to operate the famed hotel and casino under a leaseback arrangement.
11. Angel investing
These days, the devout are doing whatever they can to win over those crazy millennials. For the Vatican, that means the introduction this week of a new product called the "Click to Pray eRosary," and no, this is not a joke. For a mere $110, you can purchase a "smart rosary" that seems to essentially function like a fitness tracker, with a few other bells and whistles thrown in. Can the launch of Vatican City Ventures be too far behind?