In the two years since its official founding, Juul Labs has achieved the sort of explosive growth most startups only dream of. Its popularity has caused a sensation. Its name has turned into a verb. At $38 billion, Juul is the second most valuable VC-backed company in all the US, according to PitchBook data.
That's all well and good. And yet several months from now, the company's products will be illegal in its own hometown.
San Francisco has passed new legislation banning e-cigarette sales within the city limits—which is one of 11 things you need to know from the past week:
1. Up in smoke
In its new ordinance, San Francisco laid out a pretty clear argument for its vaporizer crackdown. After years of decline, the number of middle- and high-school students who report using tobacco products ticked up sharply in 2018. The number of adolescent e-cigarette users has experienced a concurrent leap. Ergo, the city attributes much of the rise in underage smoking to the popularity of vape pens.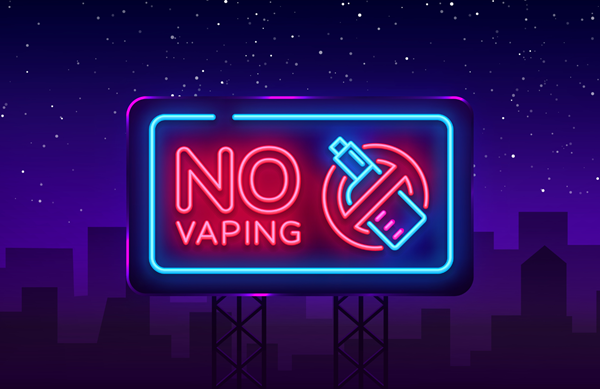 The ordinance
doesn't mention Juul by name, but it doesn't really have to. Juul has emerged as the poster child of the nascent e-cigarette space, for better or worse. The better, of course, is all the money the company is making. The worse is that it often finds itself facing off against a veritable fire hose of criticism.
You can't say Juul isn't trying. San Francisco's new legislation points specifically to e-cigarettes being "marketed in a variety of flavors with obvious appeal to youth, such as gummy bear, cotton candy, and fruit punch." Late last year, Juul announced plans to stop selling most of its flavored pods in physical stores. Which is good! But it didn't happen without pressure from the FDA. And it hasn't stopped a flurry of lawsuits from arriving on Juul's doorstep, accusing the company of intentionally targeting teens.
And is the company's new marketing plan really that much better? In recent months, Juul has rolled out a campaign featuring starkly lit scenes of very adult users talking about how much their lives improved when they switched over from smoking cigarettes. Juul is presenting itself as a healthier way to consume nicotine. Which, as The Atlantic
recently pointed out
, is something the tobacco industry has seen before.
Perhaps there's only so much a company can do for its public image when it's selling a highly addictive product. The investor behind Juul's sky-high valuation likely won't care: That would be the cigarette giant that's also behind Philip Morris, Altria, which invested $12.8 billion in Juul late last year at a reported $38 billion valuation.
Juul has several other backers, as well, including Tiger Global and Fidelity Investments. So far, however, big-name VCs have largely shied away, likely in no small part because of the controversies that always seem to surround the company. With San Francisco's ban, it's hard to see that changing anytime soon.
2. Pop culture
Going into the week, the headlining unicorn IPO was set to come from The RealReal, a luxury apparel reseller that went public Friday. It priced the listing at $20, above its expected range, and that figure shot up to over $29 when it first hit the market; The RealReal closed the day at $28.90, good for a first-day bump of nearly 45% and a $2.39 billion market cap. But a different VC-backed unicorn, Adaptive Biotechnologies, may have stolen the show, as its stock soared more than 90% after a $300 million IPO on Thursday; Adaptive stock closed Friday at $48.30, up almost 142% from its IPO value.
3. Tinseltown term sheets
Want a happy birthday greeting from Snoop Dogg? A startup called Cameo can you help you out—it raised $50 million this week for its personalized celebrity videos. Want some apple cider vinegar? Check in with Hollywood lovebirds Katy Perry and Orlando Bloom, who this week teamed with a pair of private equity firms to acquire Bragg Live Food Products. And want a facelift? Soon, you'll have to turn to AbbVie, a drug developer that agreed this week to pay $63 billion for Allergan, which is best known as the maker of Botox.
4. Blackstone's billions
Every week's a busy one at the buyout behemoth, it seems, but particularly this one. On Friday, Blackstone teamed with the Danish family behind Lego to announce a deal to acquire Merlin Entertainment, the operator of Legoland theme parks, for an equity value of £4.8 billion (about $6.1 billion). That came one day after reports emerged that Blackstone is nearing a $12 billion temporary close for its ongoing infrastructure fund, and three days after an SEC filing emerged indicating the firm has raised more than $4 billion for a new tactical opportunities fund.
5. Drives' dead ends
The same week it was preparing a permanent shutdown, autonomous vehicle startup Drive.ai instead sold itself to Apple, according to reports, confirming earlier rumors of an imminent acqui-hire. Earlier in June, the similarly named Drive Motors reached the end of a road in its own right, as the operator of a digital marketplace for cars—which is backed by Peter Thiel—revealed plans to change its name to Modal.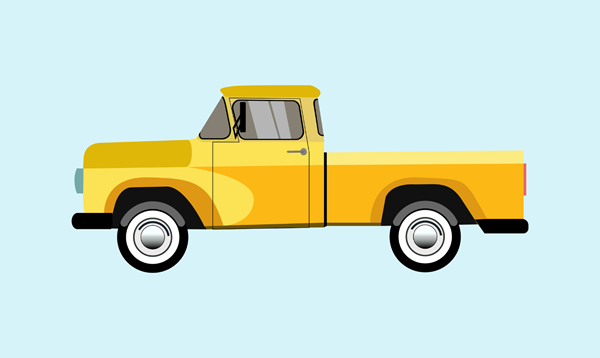 6. Flying things
The cash keeps coming for SpaceX. This week, reports emerged that Elon Musk's rocket company is looking to raise more than $300 million from the Mars-minded educators at the Ontario Teachers' Pension Plan. Much closer to Earth, a recent SEC filing revealed that the Drone Racing League—which is exactly what it sounds like—has raised $26.4 million toward a $50 million target for a new funding round.
7. Next big things
Carbon was already the most valuable VC-backed startup in the global 3D printing sector, per PitchBook data; this week, it recorded $260 million in new funding at a reported $2.4 billion valuation, setting a new high-water mark in the burgeoning industry. StockX has now officially turned selling sneakers
into a billion-dollar business
, bringing in $110 million this week at a $1.1 billion valuation. And TripActions, which is trying to revolutionize corporate travel, banked $250 million this week at a $4 billion valuation.
8. Funding fintech
Consumer lending startup Blend got the week going with
a $130 million round
led by Temasek and General Atlantic, reaching a $980 million valuation. Next up was Monzo, a British banking business that
brought in £113 million
(about $143 million) this week at a valuation of more than £2 billion. Last but not least—well, I guess it is technically least—was MX, the creator of a data platform for the financial sector that raised $100 million this week at a near $500 million valuation.
9. Funding fusion
There are a lot of impressive-sounding technologies out there. But even in the moonshot world of Silicon Valley, the idea of developing a reliable nuclear fusion reactor is likely to raise eyebrows. This week, it also raised millions, as a Boston-area startup called Commonwealth Fusion Systems revealed $115 million in funding from names like Future Ventures, Khosla Ventures and Lowercase Capital.
10. High stakes
Less than four months after TPG Capital and Apollo Global Management finally sold the last of their stakes in Caesars Entertainment—divesting themselves of a disastrous deal that represented some of the worst consequences of the financial crisis—the iconic gambling company is back in action. This week, fellow casino operator Eldorado Resorts agreed to acquire Caesars in a move worth $17.3 billion, including debt, with current Eldorado shareholders set to take a reported 51% stake in the combined business.
11. High steaks
Del Frisco's Grille has a new private equity backer, as L Catterton acquired the parent company of the steakhouse chain in a $650 million deal. And that's not this week's only example of private equity appetite for restaurant deals: Lion Capital reportedly agreed to take a 50% stake in the North American business of "Hell's Kitchen" star Gordon Ramsay, with plans to help fund the launch of up to 100 new restaurants on the continent.