Big Things
15 big things: Snap, space, scooters & more from TechCrunch Disrupt
October 6, 2019
I spent the final three days of the week surrounded by nervous founders, pontificating executives, venture capitalists on the prowl and entrepreneurs trying to find someone, anyone, who would listen to an elevator pitch.
I paid $10 for one of the saddest sandwiches I've encountered in my entire life and spent nine hours a day underground. I listened to panels. To fireside chats. To one-on-ones. I saw Will Smith and Stephen Curry. I heard sentences like, "I want to talk a little bit about the velocity of iteration."
That's right, folks. I was at TechCrunch Disrupt in San Francisco, soaking in all the sights and sounds from one of the biggest events on the startup calendar. As such, we're going to mix things up a bit for this edition of The Weekend Pitch.
It was a relatively quiet week in the broader private-market universe; we'll get back to all the IPOs, buyouts and WeWork fallout seven days from now. Today, we turn our attention to the 15 things you need to know from my days at Disrupt: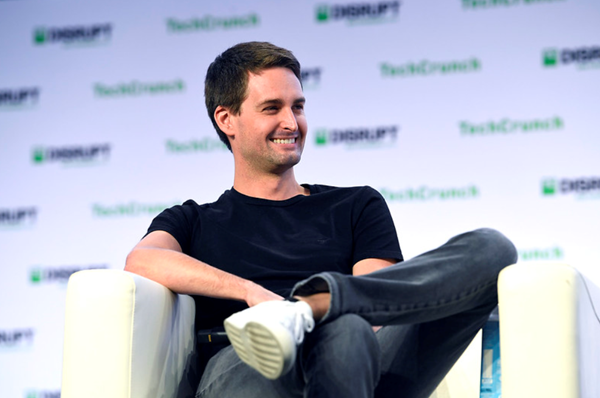 1. Snap vs. Instagram
There was no direct confrontation. But on Friday morning, the similarities between certain features on the Snap and Instagram apps were a dominant theme. In a panel discussion about designing products, Instagram director of product Robby Stein talked about the creation of the company's Stories feature; there was no mention of Snap, which Instagram has widely been accused of imitating. An hour later, Snap leader Evan Spiegel was questioned flat-out about Instagram copying his company's features. He took the high road, even when asked how he would respond to the oh-so-similar logos of Instagram's Threads feature and Snap's Spectacles. "Uh, I'd say 'nice logo,'" Spiegel replied.
2. Mithril fights back
Mithril Capital Management co-founder Ajay Royan kicked Thursday off with what was ostensibly a discussion of robotics in healthcare. But the most interesting part of the talk (and one of the most intriguing moments of the whole conference) came at the very beginning, when Royan addressed the fact that Mithril is under FBI investigation and mentioned a related legal petition recently filed by Mithril accusing the firm's former general counsel of conducting a smear campaign. Our Alexander Davis got ahold of the legal filing and
dove into the details
.
3. Bird's big day
A few months ago, The Information published a report indicating that Bird was seeking major new funding to help combat mounting losses. On Thursday, the scooter startup finally unveiled $275 million in new funding at a $2.75 billion valuation, a news drop planned to coincide with Bird CEO Travis VanderZanden's appearance at Disrupt. It was part of a Thursday at the conference that was full of discussion
on the future of urban mobility
, including news from both Kitty Hawk and Zoox.
4. Patrick Brown's war on cows
Impossible Foods chief executive Patrick Brown took to the main stage on Wednesday wearing a white T-shirt adorned with a crossed-out picture of a cow. He quickly got down to the business of describing his company's mission to "take away the economic incentive for growing cows," saying that raising animals for food is "overwhelmingly the biggest and virtually the only driver of a catastrophic meltdown in biodiversity that we're experiencing right now." It was one of the more impassioned sessions from my visit to the Bay.
5. Fun with IPOs
In 2019, you can largely split the enormous group of unicorn IPOs into two categories. More consumer-focused names like Lyft and Uber have mostly struggled to maintain their IPO stock prices. Enterprise software companies like Zoom Video Communications and PagerDuty, on the other hand, have tended to thrive. PitchBook's Alexander Davis
was on hand
to hear PagerDuty's Jennifer Tejada and Box's Aaron Levie discuss that and other trends in the journey to a public debut.
6. Special deliveries
Bastian Lehmann, the CEO of Postmates, closed things out on Friday afternoon with a 20-minute talk that was largely focused on the food delivery company's efforts to build autonomous delivery vehicles. At one point, Lehmann said that "AI will take over mankind," and I'm not entirely sure he was kidding. At the very end of his talk, moderator Kate Clark told Lehmann to blink twice if Postmates would conduct an IPO in 2019. Lehmann went wide-eyed for a few seconds, staring straight ahead at the camera. "The lights are so bright!" he concluded.
7. Spacing out
The Disrupt schedule was packed with conversations about rockets, satellites and the other key parts of a newly developing space ecosystem. I wrote
in a bit more depth
about why Blue Origin chief executive Bob Smith thinks that the pace of funding for space-focused startups will only continue to accelerate. A day after Smith's appearance, OneWeb CEO Adrian Steckel and Swarm Technologies counterpart Sara Spangelo convened to compare their respective satellite systems; Swarm's tiny products, Spangelo cheerfully noted, are "the size of a grilled cheese sandwich."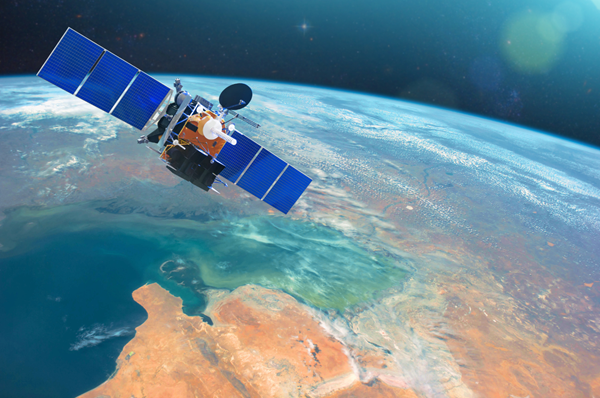 8. Will Smith steals the show
Somewhat confusingly, Will Smith was on the main stage on Wednesday with director Ang Lee to talk about the technology behind their new movie, "Gemini Man." But the real fun came when four founders joined them to make brief pitches to Smith, who last year co-founded an investing outfit called Dreamers VC. Smith called one of the founders "handsome," drawing applause from the crowd, but he was ultimately more impressed by another startup. At the end of the session, Smith pledged a $10,000 investment to Socionado, which focuses on corporate branding on social media for HR purposes.
9. The stars align
Smith wasn't the only celebrity investor to make an appearance at Disrupt—which shouldn't come as a surprise, considering the number of famous entertainers who seem to be branching into Silicon Valley. Actor Joseph Gordon-Levitt talked about his startup HitRecord, which operates a platform for content creators to collaborate. "Game of Thrones" star Maisie Williams discussed her talent-discovery app Daisie, which raised $2.5 million earlier this year. Stephen Curry closed Thursday out with a talk about his personal investment company called SC30. And actor-turned-investor Ashton Kutcher was one of the judges for the final round of the Startup Battlefield.
10. AI authors
Sam Altman and Greg Brockman of OpenAI spoke Thursday about the future of artificial intelligence. They used a lot of acronyms that I did not understand. Luckily, my colleague Ian Agar was around to
make sense of it all
. My favorite moment came at the end, when Brockman presented a book written by AI that included "lots of nice lists of different elves and items and things like that." Who doesn't love a nice list of elves?
11. A pigeon flies through it
At about 1:45 pm on Wednesday, a pigeon soared down the hallway outside the media room, flew past the Extra Crunch stage and hung a left out into the main lobby of the conference center. Nobody seemed particularly perturbed. The next day, a bit after 5 pm, the same pigeon (or one of his compatriots) was spotted beneath a table in the media room, just hanging out. I'm skeptical about whether our feathered friend had the proper credentials, but I suppose we can let it slide.
12. Fresh faces
In between all the interviews and talks, I found some time to peruse Startup Alley, where dozens upon dozens of startups gather at Disrupt in a maze of booths and posters and interactive touch screens to peddle their wares. It was an enjoyable bazaar. Some highlights: Ninja Focus, which provides a "digital mindfulness coach" for children; UVify, a maker of drones used in aerial light shows; ARena Space, which promises "VR amusement parks"; iLose, a weight-loss app; Dentulu, a dental app; and Oleo, which was passing out samples of its CBD-infused beverages.
13. More fresh faces
OK, sorry, I've got more standouts from Startup Alley to share: There was Levitate Technologies, which is behind a "wearable exoskeleton" for workers engaged in repetitive motions. Aeronext is a drone startup that claims it wants to "revolutionize the sky." Unum ID has a blockchain-based civic engagement product it calls "the app Putin doesn't want you to have." There were startups called Pudding, Solo and Skoop. And there was BeeApp, which makes an app for beekeepers. There really was something for everyone.
14. Dalio daze
Shortly after discussing how easy access to immense amounts of private capital is distorting valuations, Bridgewater Associates founder Ray Dalio turned his attention toward his
recent trip to Burning Man
, saying he was drawn to the desert bacchanal because he grew up in "a revolutionary era" full of "love, sex, drugs, and rock & roll and all that." After his talk, the hedge fund tycoon spent more than hour signing copies of his two-year-old book for a line of hundreds of attendees.
15. And the winner is…
Things came to a close at Disrupt on Friday afternoon with the conclusion of the Startup Battlefield, an annual competition in which young companies duke it out for a $100,000 check. This year's runner-up: OmniVis, the developer of a hardware product that can test for the presence of cholera in water much faster than traditional methods. And the winner: Render, a cloud company that hosts apps and websites for software developers. The music blared. The confetti cannons exploded. The jumbo check was brought out. As I headed for the exits, an army of event staff was already beginning the process of packing everything up, stacking chairs and carting away speakers. Until next year, Disrupt.