TechCrunch Disrupt
A tale of two markets separates tech from non-tech IPOs
October 2, 2019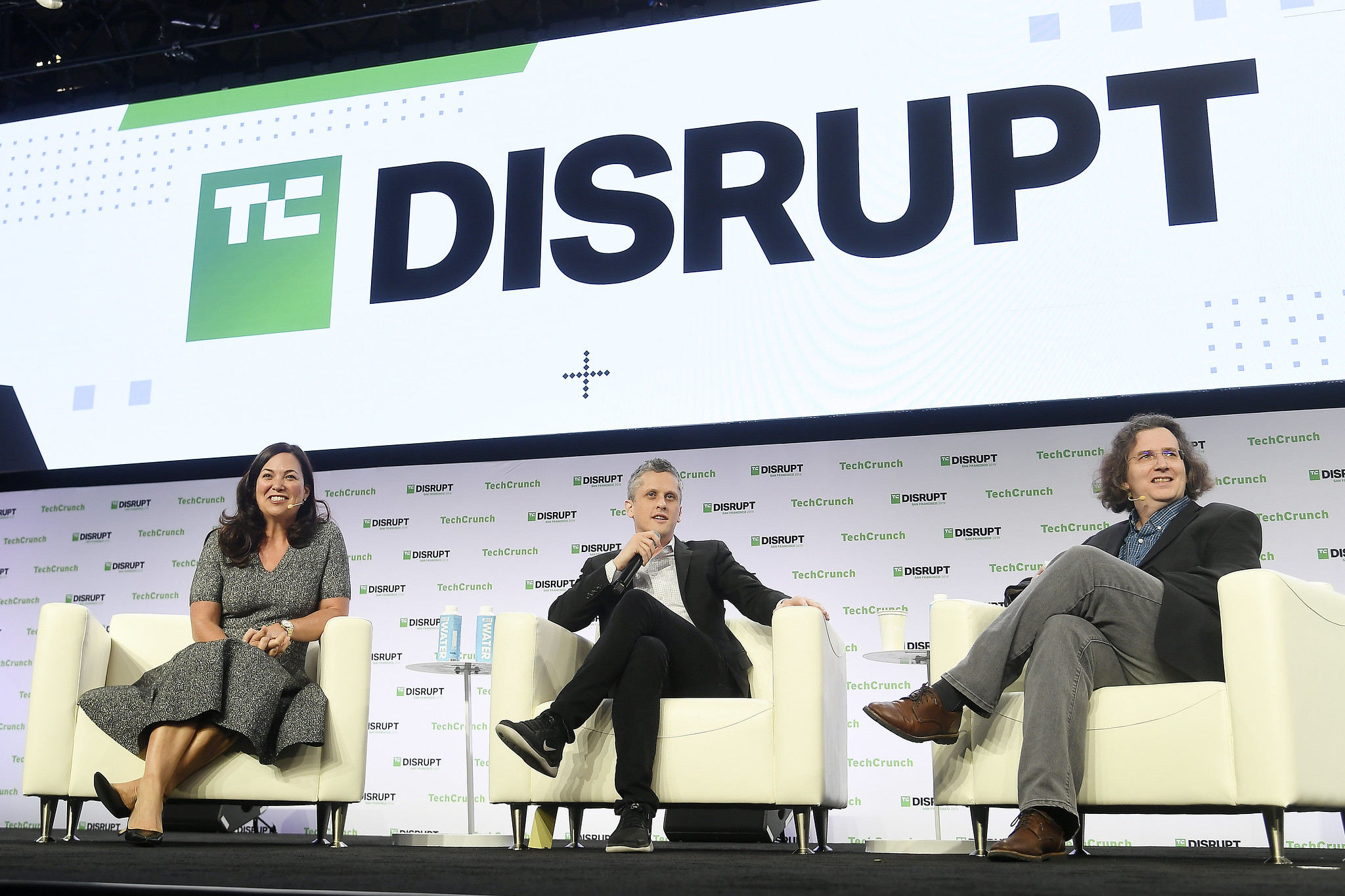 This article is part of our ongoing coverage of TechCrunch Disrupt.
SAN FRANCISCO—After losing his job and seeing
WeWork
's IPO plans crumble, it's no fun being Adam Neumann these days. But his company is also taking a detour that others have traveled before.
Box
co-founder and CEO Aaron Levie knows a thing or two about hitting the reset button on plans to go public. In 2014, Box, a cloud-based file-storage specialist, filed for an IPO but stumbled a few times before it could get out of the gate, postponing its debut because of a sharp drop-off in valuations of companies in the then-nascent cloud-software market.
Ultimately, Box needed an additional 10 months to be more rigorous in explaining its own cloud-business fundamentals "in a way the public market could make sense of," Levie said on stage Wednesday at the TechCrunch Disrupt conference in San Francisco. Box went on to complete its initial public offering in January 2015 in a deal that raised $175 million.
"The lesson for any entrepreneur or founder is the numbers aren't gonna lie," Levie said. "You have to make sure the fundamentals of the business model are as strong as possible."
WeWork has only just begun the painful process of charting a new course. But the stage for its IPO debacle arguably was set many months ago as a string of richly valued tech-enabled companies had their own humbling experiences on the road to Wall Street.
Earlier this year, companies sporting multibillion-dollar valuations earned from private investors eventually suffered the stinging reality check of going public at sharply discounted prices. More recently, fitness-bike startup
Peloton
, which sold its shares last week
for an IPO price of $29 apiece
, is trading consistently lower since its Nasdaq debut.
On the other hand, Wall Street this year has also warmly received venture-backed business-software companies such as
Zoom Video Communications
and
PagerDuty
.
How to make sense of the sharply contrasting journeys that these two classes of highly valued unicorn companies had on the way to the public markets?
Investors for years have debated the vast gulf between private-market valuations and what the public markets have been willing to pay for a wide range of high-profile, newly public companies funded by venture capital. With a few exceptions, the public market has been ruthless in marking down share prices of newly public VC-backed companies—particularly consumer brands—such as
Snap
,
Blue Apron
and
Uber
.
Levie said the disparity in public versus private valuations reflects the sharply higher margins that genuinely software-centric companies have compared with high-growth startups whose business models are enabled by technology but aren't necessarily tech companies.
Enjoying higher gross margins generally translates into higher cash flow, and the public market's scrutiny of different business models shows it is much more attuned to that distinction than growth-focused private investors are.
"I think WeWork is a great example of thinking that the tech would mask the underlying economics of the business model, and it doesn't," Levie said. "The tech is for the customer experience. It doesn't change your business model."
Several market commentators and venture capitalists, noting that private market cycles follow the public market, have suggested that the recent stumbles in the IPO market suggest a reckoning may soon be at hand for valuations of venture funding rounds.
Levie took the stage along with Jennifer Tejada, CEO of PagerDuty, which provides software to manage outages of tech systems and infrastructure. PagerDuty went public in April with a valuation of close to $3 billion, more than twice the price private investors put on it. Its stock has come down considerably since then, but the company still has a market capitalization of more than $2 billion.
Tejada is in a rarified space among chiefs of newly public tech companies. She quipped that "the IPO process can be fun."
Tell that to Adam Neumann.