TechCrunch Disrupt
Bird reveals $275M funding as its CEO, other leaders mull mobility's future
October 3, 2019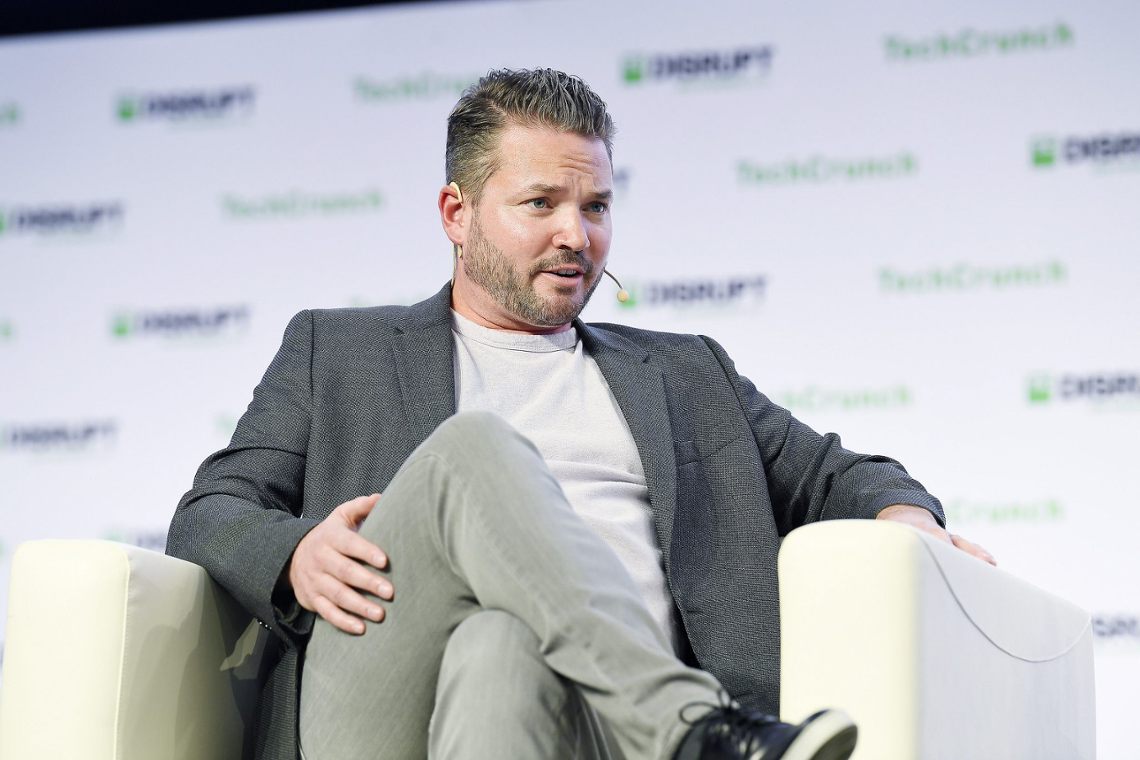 This article is part of our ongoing coverage of TechCrunch Disrupt.
SAN FRANCISCO—A little bit after 11 in the morning on Thursday,
Bird
founder and chief executive Travis VanderZanden hit the main stage at the TechCrunch Disrupt conference to discuss what's next for his scooter startup after a fundraising-filled first two years. At about the same time, a press release hit the wires confirming that, whatever comes next, Bird will have a whole lot of venture capital to pay for it.
In a well-timed announcement, the company unveiled $275 million in new funding led by Silicon Valley stalwart
Sequoia
and Canadian pension investor
CDPQ
, with VanderZanden revealing on stage that it comes at a $2.75 billion post-money valuation. The financing had been rumored for months, dating back to July, when The Information reported Bird was
seeking between $200 million and $300 million
in new cash to help offset growing losses and revenue struggles.
It's already been a wild ride for Bird in the two-plus years since its founding by VanderZanden, a former
Uber
executive. The scooter startup burst onto the venture scene with an almost unprecedented stretch of fundraising success in 2018. Between February and June of last year, it brought in $265 million in total capital across three distinct rounds, using the cash to finance a rapid rollout across the US and into Europe. In the process, its valuation skyrocketed from a relatively modest $60 million all the way to $1 billion, the type of leap that few other startups have ever achieved.
Bird kept it up into January 2019, when it raised a new $158 million at a $2.1 billion valuation. But as VanderZanden noted Thursday, that cash infusion came amidst some major changes at the company. In retrospect, the Uber-style, money-burning growth spurt was perhaps too much. Bird reportedly pulled out of dozens of US markets and has conducted recent layoffs, part of a new emphasis on achieving sustainable financials.
"About 12 months ago, we pivoted the entire company from a growth-at-all-costs company," VanderZanden said. "[We] spent the last year really focusing on the unit economics of the business."
The phrase "unit economics," he went on to note, can mean different things for different companies. For Bird, it means increasing the "fully loaded cost per ride," a metric that includes both revenue from rides and the depreciation of Bird's scooters. To help reduce that depreciation, Bird has embarked on a recent building spree; the company now uses almost entirely scooters it has constructed itself, rather than buying its vehicles from other manufacturers.
The move, VanderZanden said, has helped turn things around, and it could mean that Bird won't need to keep raising capital at such a breakneck pace.
"We are positive on every ride now across the globe," he said. "Because we have good unit economics now, we think this cash will actually last us quite a bit of time."
Bird's big funding news came amid a day at Disrupt that was full of talk about what the future of mobility will look like. Bird and VanderZanden are focused largely on the last mile of transportation trips within urban environments.
Kitty Hawk
and chief executive Sebastian Thrun, on the other hand, have grander aims.
Kitty Hawk is one of a few startups building what are commonly referred to as flying cars—although Thrun said he's not a fan of that term. Put a different way, Kitty Hawk and other companies like Germany's
Lilium
are developing autonomous electric air taxis, vehicles with vertical take-off and landing capabilities (VTOL) that are otherwise quite similar to small airplanes.
On Thursday, Thrun revealed new details about the company's latest vessel, called Heaviside, which recently traveled over 100 miles in a test flight. While there are still safety and regulatory hurdles to clear, Thrun said his company is making real progress toward bringing its products to market. He believes some form of VTOL vehicles will be commercially available sooner than some might think—within 10 years, he said. Thrun painted a picture in the not-too-distant future of a San Francisco skyline swarming with thousands of self-flying aircraft.
He believes Kitty Hawk's mission is actually easier than bringing self-driving cars to the market, another transportation task that's been sucking up millions in VC funding in recent years. The reasoning is simple: There's less stuff in the air than there is on city streets. Once you get up off the ground, it's easier for autonomous systems to travel through the largely empty skies than to navigate streets choked with thousands of other cars and people.
"I actually believe we're going to be done with self-flying vehicles long before self-driving cars," Thrun said.
Thrun may be correct. But many potential consumers might be more inclined to stay on the ground than take to the skies. That's one of the reasons venture capitalists have been pumping hundreds of millions of dollars into autonomous car companies like
Zoox
, which was a third mobility company to make news Thursday at Disrupt.
Sitting alongside Thrun on a panel to discuss the future of mobility, Zoox CTO and co-founder Jesse Levinson revealed that the company is expanding its testing into Las Vegas, with the goal of ultimately launching a robotic taxi fleet in Sin City. Until now, Zoox had only been trialing its vehicles in San Francisco.
The company's CEO, Aicha Evans, took the main stage later in the day to discuss Zoox's vision of the future of cities­—a vision that helped convince VCs to furnish Zoox with $500 million in funding last year at a $3.2 billion valuation.
In some ways, Evans believes that cities and thinkers are underestimating the impact that autonomous vehicles will have. If Zoox's products and other cars like it become widespread, she thinks there will be a cascade of side effects, ranging from fewer vehicles on the road to less space devoted to parking to a potential re-imagining of the role of public transportation.
"There's this view that what cities are now, people are driving in them, and now all of a sudden you're going to have self-driving cars and everything is going to be the same," Evans said. "What cities look like is going to change. And when you work backward, governments and local authorities and agencies will have to make adjustments."
The same could be said for both Bird and Kitty Hawk. Bird, of course, has dedicated a great deal of resources to negotiating with city governments about the role their scooters will play. Kitty Hawk will surely require serious government oversight for its fleet of flying robots, as Thrun readily acknowledged, noting the need for a strict focus on safety: "The downside in the air is when something happens, it's usually catastrophic."
So if the world is going to embrace this new generation of mobility startups, it will require some changes. But for Evans and Zoox, at least, it's more about making tweaks than a full revolution.
Evans noted that this is far from the first time a new era in transportation was on the horizon. We went from horses and buggies to cars. We went from wooden ships that were useless without the wind to giant vessels powered by coal and oil. We've successfully navigated prior problems like those presented by Zoox and other startups like it.
"I believe in the human spirit," Evans said. "I believe in cities. We've gone through transformations many times before, and nothing bad has happened. We'll figure it out."