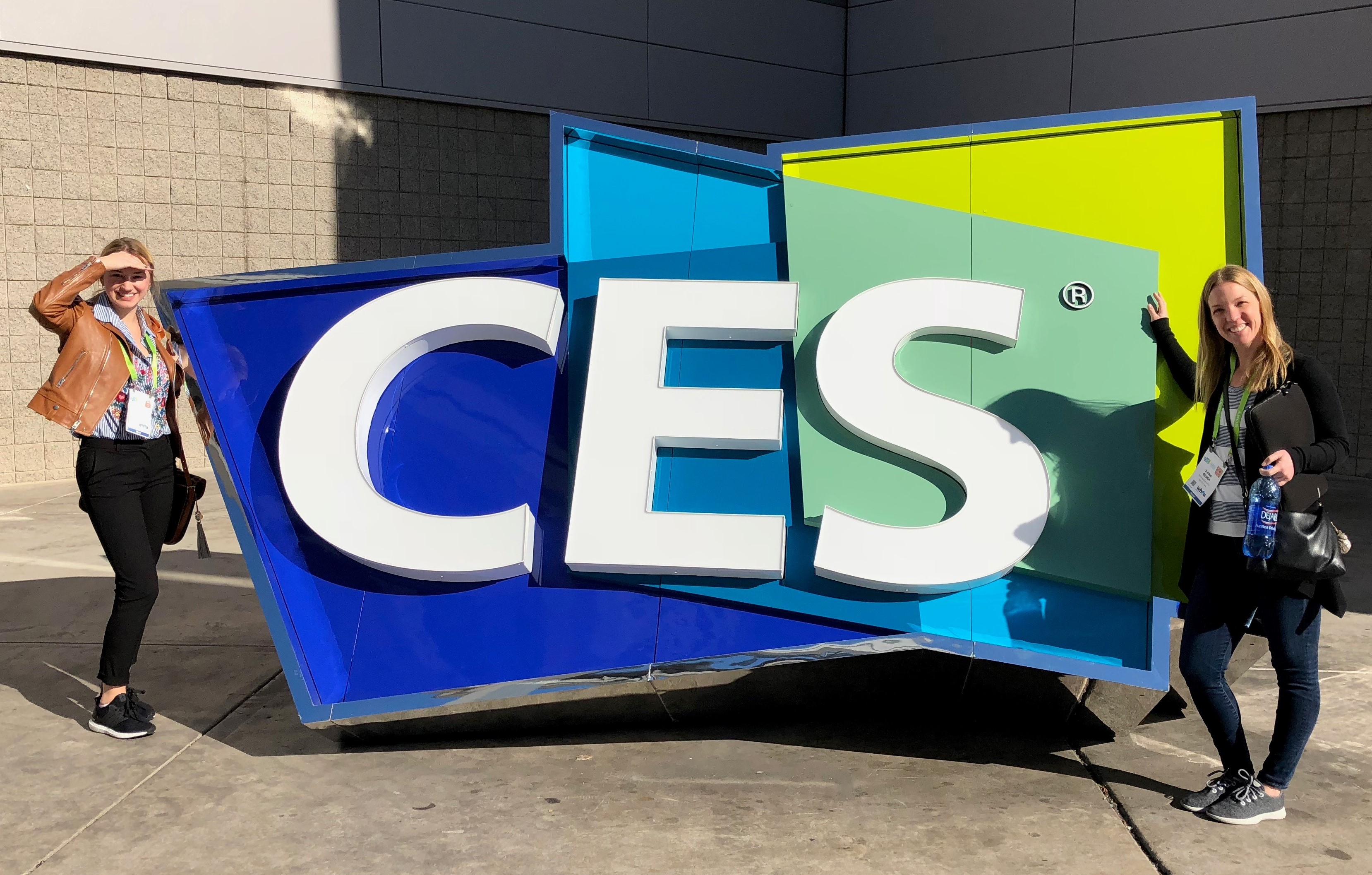 LAS VEGAS—I was pretty excited when I learned I'd have the opportunity to cover CES for PitchBook. I had gone to a few other industry conferences, none of which involved robotic strippers, but I figured I knew what I was doing. It wasn't until the days leading up to CES—thanks to a number of survival guides that surfaced—that I realized my own naïveté. I had no idea what I was getting myself into.
But I survived and I even had a pretty good time. I tried on some VR glasses, played with robots, met some smart entrepreneurs and investors, and had the chance to ride in a self-driving car. And now that the craziness is over, I've had time to reflect on my strange five-day adventure in Vegas. Here are my key takeaways from CES 2018:
Vegas really, really can't handle rain
As a Seattleite, I didn't expect two days of rain to put such a damper on the largest tech event of the year.
Here's a look, courtesy of The Las Vegas Review-Journal, at how about two inches of rain took down a parking garage of The Linq, a hotel on the Strip.
WOW! Continue to avoid the area! Here's a look at the flooding at @TheLINQ 👀
SEE MORE→https://t.co/xrgqH8AAFK
📸: Erin (erinthirteen/Instagram)#VegasWeather pic.twitter.com/nRwJ7VPKtV

— Las Vegas RJ (@reviewjournal) January 9, 2018
Due to the rainfall, my hotel lost wifi and the Las Vegas Convention Center's roof leaked, a lot. Google had to cover its giant vending machines in plastic to keep them dry. One of Lyft's PR stunts, which involved
two walls of loudspeakers
, broke pretty much immediately. And the grand finale: The power went out. At an electronics convention.
Quickly, my CES experience turned into a "Black Mirror" episode. In fact, when the show's account sub-Tweeted The Verge's pictures of the LVCC power outage, I truly believed it was a "Black Mirror" PR stunt.
Welcome to the darkness. We hope you find it enlightening. https://t.co/eTKVpDxk8n

— Black Mirror (@blackmirror) January 10, 2018
Meanwhile, industry leaders gave talks on smart cities, reconfirming just how far away we are from some of the technical advances promoted at CES. If we can't keep our roofs from leaking, do we really need a laundry-folding robot?
CES is chock-full of PR stunts
"Black Mirror" may not have cut the electricity at CES, but Netflix didn't miss the opportunity to take advantage of the conference's audience of nearly 200,000. They set up a booth for one of their upcoming shows, "Altered Carbon," with "lab-grown" bodies on display inside glass cases and sealed bags.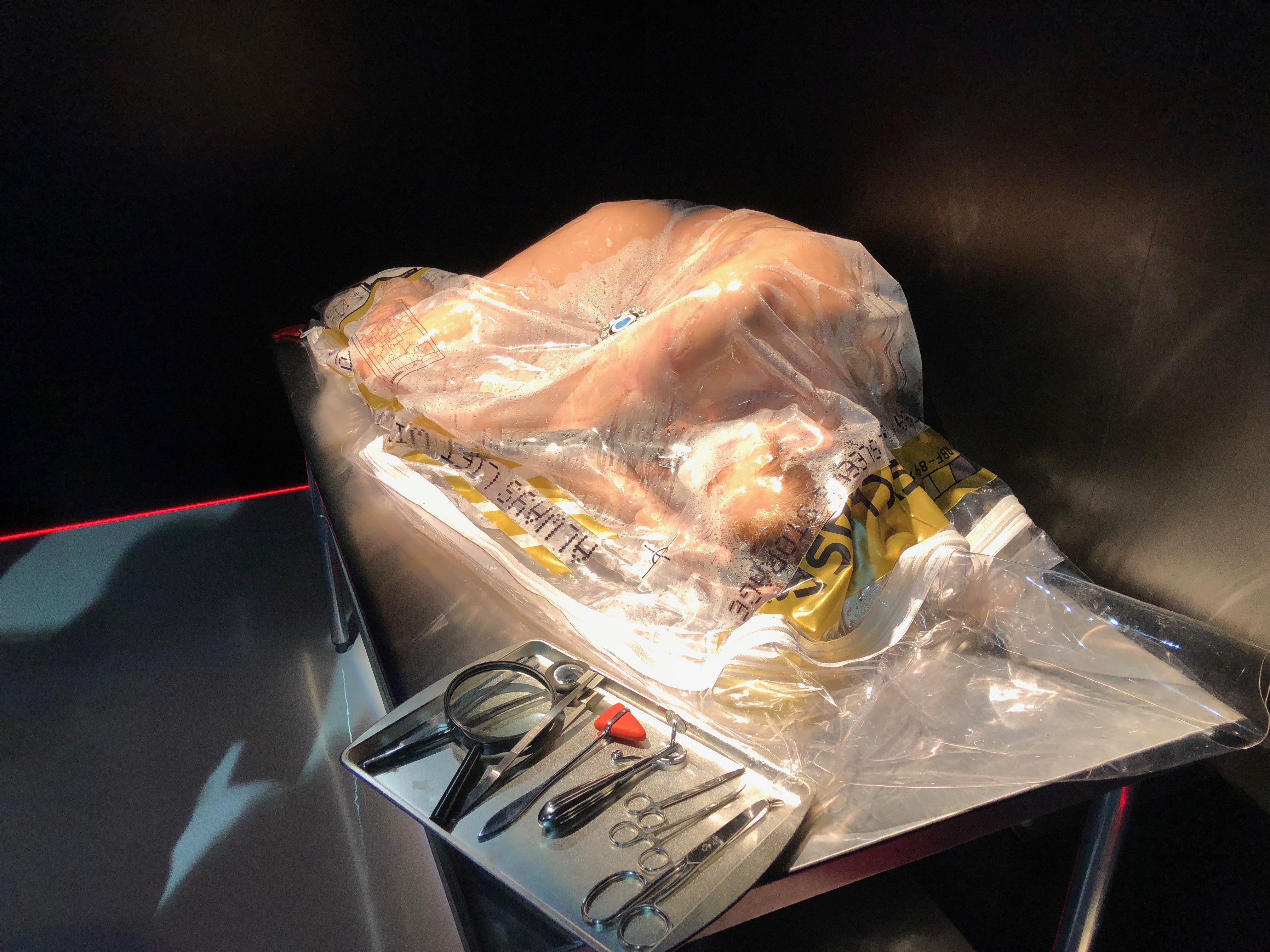 Google advertised hard, too. Not only did the company have ads for its virtual assistant playing non-stop inside the Las Vegas monorail and a massive poster stuck to the exterior of the train, it also had giant vending machines outside of several key CES locations.
People lined up for more than an hour to have their chance to win a Google tote bag, beanie, Spotify subscription and a Nest home security device, among other prizes. The Googlers working the machines were dressed in white jumpsuits and beanies, closely resembling Oompa Loompas. When the Google Assistant played a song, the workers danced. They also had the audience singing Google chants. It was definitely something.
This guy just won a @nytimes subscription from the @Google Assistant vending machine. Neither he or the audience seem stoked. The next guy won a Google beanie and everyone cheered. #CES2018 pic.twitter.com/nyOS93OS2M

— Kate @ CES (@KateClarkTweets) January 11, 2018
Another grand PR stunt was the free rides in self-driving cars provided by Lyft and Aptiv. You can read all about my somewhat disappointing experience (where we encountered "long-ass" waits, in the words of a Lyft employee)
here
.
Women in tech are done being quiet
A personal highlight for me was a women in tech event called #HereWeAre, hosted by Twitter. A small group gathered to hear from Kara Swisher, co-founder and co-executive editor of Recode; Padmasree Warrior, CEO of NIO; Kimberly Bryant, founder and CEO of Black Girls Code; Linda Boff, CMO of GE; Morgan DeBaun, founder and CEO of Blavity; and Myrna Soto, SVP and global CISO of Comcast.
Kara Swisher stole the show with her comedic slant and blunt statements. She talked about the methods she uses to cover the tech industry and her refusal to be nice or write puff pieces. "If a pig's a pig, say it's a pig," she said.
Kimberly Bryant spoke on the importance of diverse hiring practices and getting women in tech: "It's important that tech understands that they need us more than we need them. And if tech is really going to change the world ... then women need to be seen and heard as the leaders we are and who we will become," she said.
It was an evening full of inspirational statements and personal and vulnerable storytelling. And it followed
a whole day of other female-focused events
hosted by The Female Quotient at The Girls' Lounge.
The ICO craze is far from over
It was a comeback attempt if I've ever seen one: Kodak announced it would host an ICO for its very own cryptocurrency, KodakCoin. The company plans to use the blockchain to track where photographs are used and to ensure photographers are paid for their work. Kodak, which saw its stock skyrocket after the announcement, also had a large booth at CES where it was offering full-body 3D scans by appointment.
And that's not all. A robot also announced its ICO—something that could only happen at CES. Sophia the robot, whom I wrote about
here
, made her big announcement on stage at CES, and rehashed the ICO news while being interviewed by Michael Casey, author and senior advisor at the MIT Media Lab. Casey held his tongue, but I'm sure he was a bit mystified by the robo-ICO. Maybe it'll make it into his next book.
Read all of our CES coverage here.