Big Things
9 big things: A Super Bowl for Silicon Valley
February 2, 2020
It's Super Bowl Sunday, which means that in a few hours, some 100 million Americans will gather with friends and family to inhale ridiculous amounts of chips and guacamole. They'll lose a few dollars in gambling pools they don't completely understand, watch Jennifer Lopez perform, knock back a cold one or two, and absorb a ceaseless stream of the most creative advertising Madison Avenue has to offer.
A football game, I think, will also occur.
Much of the world will be watching when the Kansas City Chiefs meet the San Francisco 49ers in Miami. In Silicon Valley, where ties abound between the hometown 49ers and the venture capital and private equity industries, viewers might be watching a little more closely.
The private market will be more present than ever at America's biggest unofficial holiday, and that's one of nine things you need to know from the past week: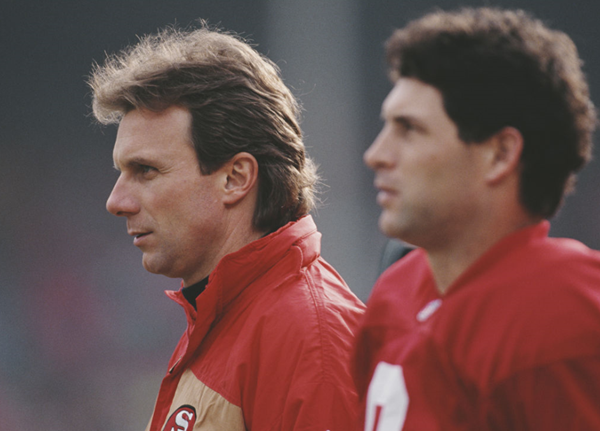 1. Gold mining
The money in pro sports has exploded in recent decades. Top athletes now earn tens of millions of dollars a year in salary and endorsements, and an increasing number of them are turning to venture capital and private equity as a way to make that money grow. Considering their proximity to the heart of the VC industry, it's probably little surprise that the 49ers boast several examples.
The last time the 49ers won the Super Bowl, in 1995, they were quarterbacked by Steve Young. Today, Young is a co-founder and president of HGGC, a Palo Alto-based private equity firm that has deployed nearly $6 billion since its launch in 2007.
The four previous times the 49ers were NFL champions, their quarterback was Joe Montana. Today, Montana—who spent the final two years of his career with the Chiefs, the 49ers' opponent—is a general partner at Liquid 2 Ventures, a seed-stage firm that primarily targets tech startups.
This is Montana's second foray into firm-building. Along with former 49ers teammates Harris Barton and Ronnie Lott, he was previously a partner at HRJ Capital, a failed fund-of-funds that was sold amid legal woes in 2009. HRJ had evolved from Champion Ventures, another fund-of-funds formed by Barton and Lott in 1999 that reportedly invested in vehicles from VC stalwarts like Sequoia, Benchmark and Kleiner Perkins.
It seems both football and startups run in the Montana family. Joe's son Nick was a former college football quarterback who is now CEO and co-founder of Balto, a fantasy sports upstart backed by Y Combinator.
Montana and Young both used to throw passes to Brent Jones, a former 49ers tight end. After Jones' career ended, he and another former teammate, Tommy Vardell, formed Northgate Capital, which makes fund-of-funds investments in addition to directly backing startups. Jones and Vardell sold a majority stake in the firm in 2010, and they eventually moved into lesser roles in 2016 after a bit of
a confusing saga
.
At least one current 49er is already playing the startup game: Cornerback Richard Sherman, who earlier this month became an investor and adviser at Decibel, a new firm led by former NEA partner Jon Sakoda. The 49ers franchise has made a few early-stage investments of its own, reportedly staking companies like baby-food startup Little Spoon and Arianna Huffington's Thrive Global. It also invested in Sapphire Ventures' $115 million sports tech fund. Team owner Jed York was briefly a financial analyst at Guggenheim Partners before joining the family business of pro football.
Kansas City might never be confused for an investment hot spot. But the Chiefs do have at least one notable private-market tie of their own: Owner Clark Hunt is the grandson of
famed oil magnate H.L. Hunt
and the son of Lamar Hunt, who founded the Chiefs; Lamar Hunt also founded Hunt Capital Group, which played a key role in the creation of Trinity Hunt Partners, a Dallas-based private equity firm that raised $350 million for its latest fund.
If you're watching the big game later today, focus on the pigskin and the nachos. But no matter where you go in today's world, an undercurrent of private-market intrigue is just waiting to be found.
2. Unicorn union-busting
Fifteen Instacart employees who pack groceries at the Mariano's chain in a Chicago suburb voted Saturday on whether they would become the first of the food-delivery company's workers to unionize. Instacart, as you might imagine, had an opinion: The company sent in new managers to the location to distribute anti-union literature and lobby workers to vote against unionizing, according to
a Vice report
from early this week. The rise of the gig economy continues to be a wellspring of labor tensions.
3. Bankruptcy baggage
Forever 21 joined the retail bankruptcy parade when it filed for Chapter 11 protection last September. Now, the company is reportedly seeking approval for an auction that could save it from liquidation. Authentic Brands Group and Simon Property Group have emerged as two potential buyers. Bar Louie, a restaurant chain backed by Sun Capital Partners, filed for Chapter 11 protection itself this week, according to reports. And shortly thereafter, Helios and Matheson Analytics—the company behind MoviePass—filed for Chapter 7 bankruptcy ahead of an expected shutdown, proving once and for all that unlimited movie tickets for $9.99 a month is indeed too good to be true.
4. Old media, new media
Warren Buffett is getting out of the newspaper game: This week, his Berkshire Hathaway agreed to sell a portfolio of more than 30 daily newspapers to Lee Enterprises for $140 million, a major addition to Lee's existing news empire. On the digital side of things, casino operator Penn National Gaming agreed to buy a 36% stake in the highly polarizing Barstool Sports and its budding sports media empire, resulting in
a profitable partial exit
for The Chernin Group.
5. Valentine's preparations
Investors were busy this week backing startups that could be helpful in crafting a special day with that special someone. The Bouqs, a flower-delivery startup, announced $30 million in strategic funding to help expand its operations into Japan, reaching a valuation of $116.2 million, according to PitchBook. And when it's time for a nightcap, you can turn to Haus, a direct-to-consumer aperitif startup (what a phrase) that raised a reported $4.5 million in seed funding. The company's goal, according to TechCrunch, is to be a "Glossier for alcohol."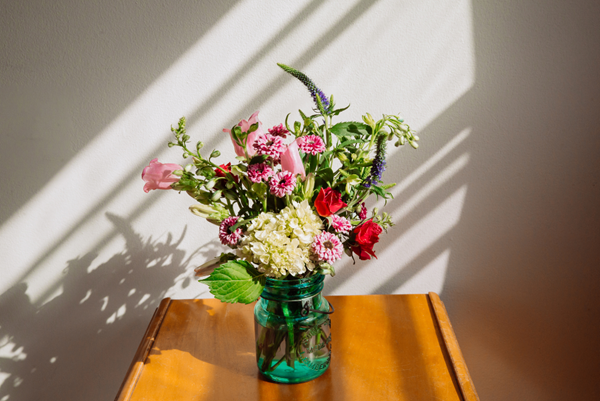 6. Public pops
VC-backed oncology startup Black Diamond Therapeutics went public on Thursday with an offer price of $19. By the end of its first day of trading, that figure had skyrocketed to $39.48, giving the company a market cap of around $1.3 billion. On Friday, primary care startup One Medical saw its stock close up 58% on its first day of post-IPO trading, reaching a market cap of more than $2.7 billion. Mattress seller Casper will be dreaming of a similar reception for its own public debut next week.
7. Public drops
Apollo Global Management reported its Q4 2019 earnings on Thursday, with net income jumping more than $300 million on a year-over-year basis. But that wasn't enough to keep the firm's stock price from
falling nearly 9%
. Shares of Blackstone also slumped after the company's earnings report. But fellow publicly traded firm KKR was able to buck the trend, reporting strong income and plans for future Russell index inclusion that helped its stock rise around 5%.
8. Nine-figure fundings
SoftBank dipped into its second Vision Fund this week for a new unicorn funding, according to Reuters, supplying most of a $250 million round for drug delivery startup Alto Pharmacy at a valuation of more than $1 billion. Insurance startup Policygenius also pulled in major backing this week in the form of a $100 million round led by KKR, while Moda Operandi, which runs a platform for discovering and buying new clothes and other apparel, raised a $100 million funding of its own.
9. In and out
If you want to make a few bucks by letting strangers into your home—or at least the shed in your backyard—you might be interested in Neighbor, the operator of a peer-to-peer storage platform that raised
a $10 million round
led by Andreessen Horowitz. But VCs pumped more money this week into the idea of keeping people out, as Verkada, which makes building security software, collected $80 million in funding at a $1.6 billion valuation.
Join the more than 1.5 million industry professionals who get our daily newsletter!