Media
Barstool Sports valued at $450M in latest win for sports media
January 29, 2020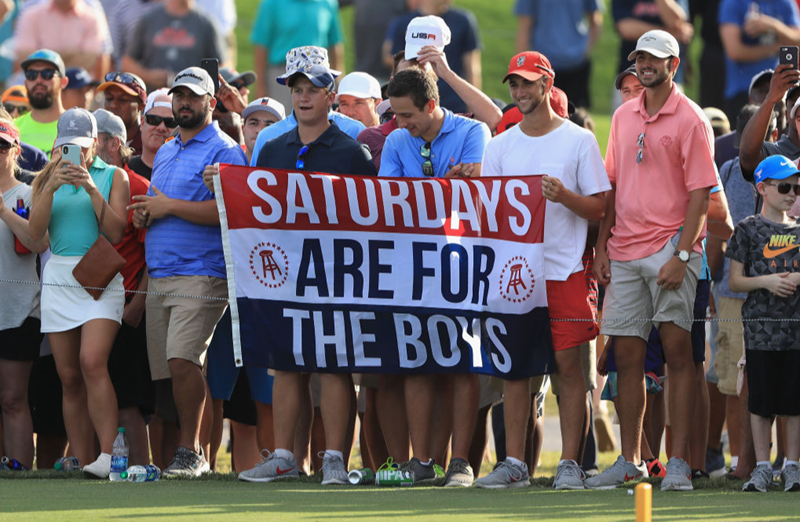 Over the past few years, the digital media landscape has become increasingly bleak, with layoffs across the industry at popular sites including
BuzzFeed
and
Vice
. And the sports media sector has been no exception.
But with 2020 underway, there may be reason for optimism.
Penn National Gaming
agreed Wednesday to acquire a 36% stake in
Barstool Sports
, a collection of irreverent sports blogs, podcasts and other media. Penn National will pay roughly $163 million in cash and convertible preferred stock, with the transaction valuing Barstool at a reported $450 million. The company generated between $90 million and $100 million in annual revenue for 2019, with earnings coming primarily from podcasts, merchandise sales and gambling, according to Recode.
The deal marks a huge win for
The Chernin Group
, which currently owns a 60% stake in the business. The Los Angeles-based private equity investor bought its majority stake in Barstool at a reported valuation of between $10 million and $15 million in 2016; it then invested an additional $15 million in 2018 at a valuation of over $100 million, according to reports.
As part of the latest deal, Penn National will pay an additional $62 million to up its stake in Barstool Sports to roughly 50% in 2023, with The Wall Street Journal reporting the possibility that Penn National could eventually acquire Barstool completely. For now, though, The Chernin Group will retain a 36% stake of its own, while certain Barstool employees, including controversial founder Dave Portnoy, will retain a 28% ownership stake. Penn National will also be Barstool's exclusive online gaming partner for up to 40 years, with the right to use the Barstool brand for its retail sports-betting products.
Started by Portnoy as a gambling newspaper in Boston in 2003, Barstool Sports has grown to become an online phenomenon with a cult following of individuals known as "Stoolies," which, along with Portnoy and other staffers, have
established a lengthy track record
of sexual harassment, online bullying and other chauvinistic behavior. Just last week, reports emerged that Portnoy had settled with the National Labor Relations Board after he posted a series of anti-union tweets last year.
Portnoy announced the sale of Barstool Wednesday
through his Twitter account
, explaining that he chose Penn National as a strategic partner because of the US Supreme Court's decision in 2018 to undo a law that banned sports gambling in the US.
The Barstool Sports acquisition comes a week after
The Athletic
, a sports-focused website that makes the bulk of its revenue from subscriptions,
raised $50 million in a Series D
led by
Bedrock Capital
that gave the four-year-old company a roughly $500 million valuation.
Unlike Barstool, The Athletic has placed its stories behind a hard paywall, charging $60 for an annual subscription while putting out in-depth stories from some of the most respected writers in sports journalism. The strategy has apparently proven lucrative: The Athletic expects to surpass 1 million subscribers and reach profitability in 2020, according to an Axios report.
The sports media industry has traditionally struggled against the digital advertising of tech giants like
Facebook
and
Google
. But in their efforts to diversify revenue away from digital ads, Barstool and The Athletic present modern alternatives. And there may be even more reason for optimism. Facebook, which is facing an antitrust investigation from the US Department of Justice, recently struck deals to directly pay an unspecified number of publishers, with some agreements coming out to more than $3 million per year, according to reports. And new copyright laws originating in the European Union are also pushing content distributors such as Google to pay publishers, opening another possible revenue stream for brands such as The Athletic and Barstool.
While each has established its own niche, The Athletic and Barstool Sports aren't the only digital media outfits to have recent success. Earlier this month, Axios reported that
Business Insider
,
Vox Media
,
The Information
, Politico and
Axios
itself were all profitable in 2019. And even Vice and BuzzFeed reportedly expect to achieve profitability in 2020 after some sharp cost-cutting measures over the past few years.