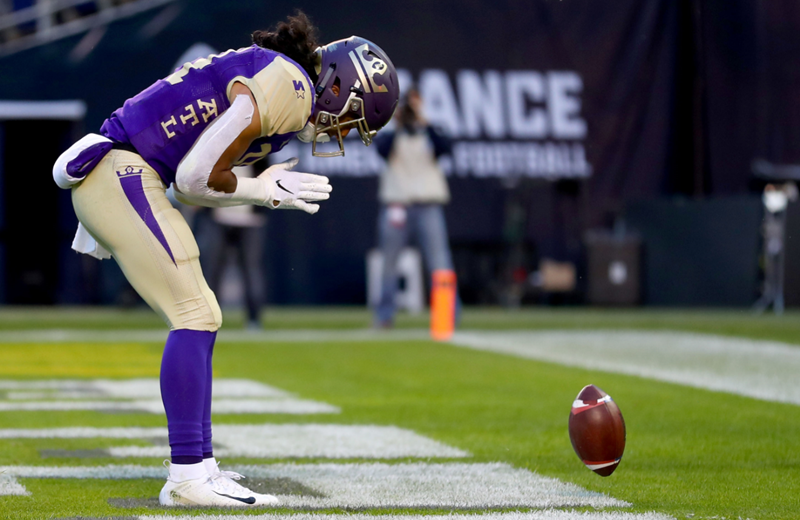 The dollars the fledgling
Alliance of American Football
had received from
Founders Fund
,
Slow Ventures
and the rest of its VC backers apparently weren't enough to save the new professional football league from a potential financial crisis after just two weeks of action. For that, the AAF had to turn to a private equity executive who's no stranger to the world of pro sports.
Tom Dundon, the founder of
Dundon Capital Partners
and the owner of the NHL's Carolina Hurricanes, has announced a $250 million commitment to the AAF, mere hours after a report from
The Athletic
indicated the league was in danger of missing payroll unless it found "a new, nine-figure investor." Dundon will also take over as chairman of the AAF's board of directors; the other board members listed on the AAF's website are former NBC Sports chairman Dick Ebersol and
Khosla Ventures
partner Keith Rabois.
The amount of prior financing the AAF had raised from its collection of backers is unclear. But the fact that a league with such pedigreed leadership was already in dire financial straits would seem to be clear proof of just how difficult and expensive it is to get a first-rate professional sports league up and running—at least without a few major bumps in the road.
The AAF began its scheduled 10-game season on February 9, drawing lauded ratings and notable buzz during its opening weekend. The league made headlines last week for its efforts to sign NFL exiles and noted newsmakers
Colin Kaepernick and Tim Tebow to contracts
, two additions who could've been tentpole stars for a league made up of lesser-known players trying to prove their worth to NFL decision-makers.
Dundon paid a reported $420 million to acquire 61% of the Hurricanes franchise last January. That was three years after he founded Dundon Capital Partners, a Dallas firm that makes private equity, credit and real estate investments, with a portfolio that includes sports entertainment company
Topgolf
.
Dundon made his original fortune as the CEO and co-founder of Drive Financial, which built a minor empire by making subprime auto loans to customers with bad credit; as
a 2018 profile of Dundon
in the Raleigh News & Observer put it, "[the customers] could be charged high interest rates, but they'd still do whatever they could to make the payments, because if their cars were repossessed, they'd often lose their jobs."
Santander Bank
bought Drive Financial for $637 million and renamed the business
Santander Consumer USA
in 2006; Dundon stayed on as CEO until 2015 and officially cashed out two years later, reportedly netting himself $713 million in the process.
At the AAF, Dundon will still be concerned with trying to squeeze every last dollar out of his customers. But instead of America's desperate drivers, he's got his eyes on the nation's football fanatics.
Related read: VC-backed football is here. Can the AAF succeed?
Join the more than 1.5 million industry professionals who get our daily newsletter!