Media
Buyout of AOL, Yahoo signals PE's biggest bet on digital media
May 3, 2021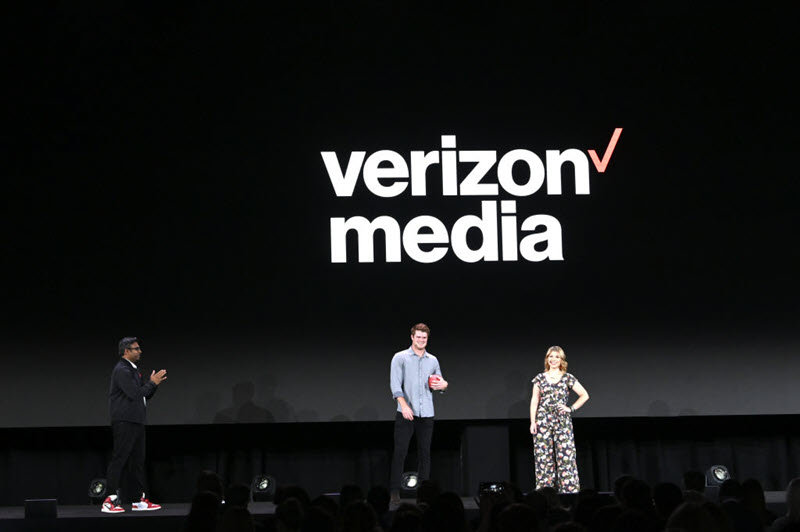 Apollo Global Management
has for years wanted to become a major player in the media world. The firm finally got its wish Monday.
After days of speculation, Apollo has agreed to acquire a 90% stake in Verizon's portfolio of digital news sites, including Yahoo and AOL, from Verizon for about $5 billion.
The deal marks private equity's biggest bet yet on the embattled digital media industry, which has struggled to compete with
Google
and
Facebook
for a share of the digital advertising market. And it puts Apollo, an investor engulfed in controversy for the past year-plus over co-founder Leon Black's connections to disgraced financier Jeffrey Epstein, in control of a collection of news sites after spending years betting on legacy media.
"It's a textbook Apollo deal," PitchBook analyst Wylie Fernyhough said. "They've been interested in media space for a while, judging by their past bidding activity. Apollo probably likes the space since many other investors are avoiding it."
Indeed, Apollo's history with media companies dates back years. But that history hasn't always been successful.
In 2015, the firm was expected to purchase
Digital First Media
, a Denver-based newspaper chain, but the rumored $400 million deal ultimately collapsed. Last year, the firm also engaged in discussions to acquire a majority stake in
Tegna
, the broadcast and digital assets that spun out of Gannett, in a deal valued at some $8.5 billion, before ultimately dropping out of the auction, citing concerns about the financial impact from COVID-19.
In 2019, Apollo acquired a majority stake in 13 television stations owned by Cox Enterprises, plus a collection of newspapers and radio stations in Ohio, for around $3 billion. The firm also provided a $1.8 billion loan to GateHouse Media in the newspaper chain's deal to purchase rival Gannett for around $1.1 billion.
More broadly, private equity investments in US digital media assets have remained stagnant over the past two years. And investors haven't had much success when they did participate in deals. In 2019, the staff at Deadspin, an irreverent sports blog owned by
Great Hill Partners
, revolted against management after they instructed them to "stick to sports." Most of the staff quit, causing an online uproar that pointed the finger at its PE owners along with G/O media CEO Jim Spanfeller.
In 2017, TPG Capital invested $450 million in digital media giant
Vice
, valuing the company at roughly $5.7 billion. During TPG's ownership, the company has faced accusations of sexual misconduct under the direction of former CEO Shane Smith and sustained significant losses, with Disney at one point writing down its investment by $353 million. And its long-rumored IPO has yet to happen.
Verizon Media's portfolio consists of TechCrunch, a tech news site; Rivals, a college sports recruiting site; and an adtech and media platform, among other online publications. The telecom giant spent more than $9 billion to acquire AOL and Yahoo in 2015 and 2017, respectively, but the company subsequently struggled. Verizon wrote down nearly half of its Verizon Media investment in 2018.
Under Apollo's leadership, the new business will be called Yahoo and continue to be led by CEO Guru Gowrappan. Verizon, which will retain a 10% stake, will receive $4.25 billion in cash and $750 million in stock.
"We are big believers in the growth prospects of Yahoo and the macro tailwinds driving growth in digital media, advertising technology and consumer internet platforms," Apollo partner and private equity co-head David Sambur said in a statement.
Now, Apollo is betting on a resurgence in a digital ad market battered by COVID-19 and the possibility it can coax more revenue out of the roughly 900 million users it claims visit Verizon Media's portfolio of sites monthly. That strategy reportedly includes a push into sports betting,
a nascent and fast-growing market as more states expand the industry
.
Like many private equity firms, Apollo has touted its ability to turn around struggling companies. Verizon Media has already shown signs of a resurgence, posting 10% revenue growth over the past two quarters. But it will take a Herculean effort from Apollo to continue that growth in a digital media space that's spit out its share of savvy investors.
Correction
: A previous version of this story misstated that Jim Spanfeller is the former CEO of G/O Media. It has been corrected to note he still holds his CEO role. (May 10, 2021)
Join the more than 1.5 million industry professionals who get our daily newsletter!