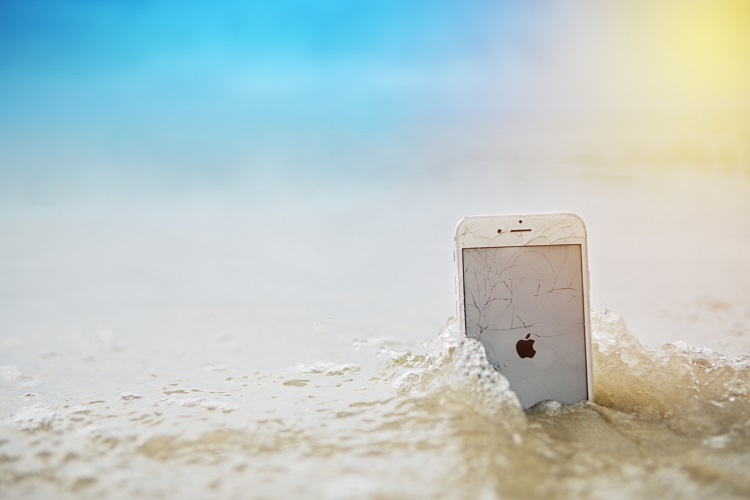 Ten years ago, Apple unveiled the first iPhone—and started the smartphone revolution.
Steve Jobs completed his prodigal son act. Established players like Nokia fell, old rivals like
Microsoft
struggled for relevance, and new competitors like
HTC
came and went. Multiple iterations followed—ever-larger screens, fingerprint readers, dual cameras—helping Apple amass a cash reserve of a quarter-trillion dollars and become the
world's largest company by market cap
.
In the
subterranean Steve Jobs Theater complete
with Willy Wonka-like rotating elevators, overlooking the massive new solar-clad
"breathing" Apple campus
, CEO Tim Cook will unveil the latest iPhone on Tuesday. Reports point to a bezel-less OLED "iPhone X" with unlocking via facial recognition technology. And animated emojis. People will howl in delight before lining up outside Apple's sleek stores.
Expectations couldn't be higher
Wall Street brushed aside weaker-than-expected 3Q earnings in early August after management guided 4Q revenue at $49 billion to $52 billion—well above the sell-side consensus of $49.12 billion. Rumors of possible iPhone X supply chain issues have been set aside as well. Major stock market averages have been increasingly dependent on Apple's 40%+ year-to-date rise (vs. an 11% rise for the S&P 500).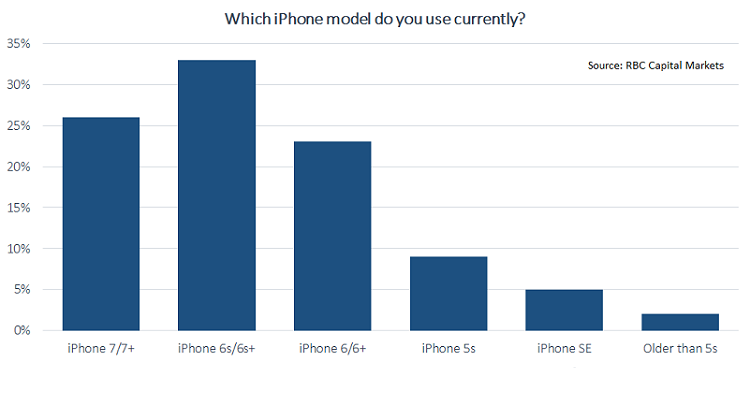 RBC Capital Markets analysts believe the new flagship iPhone will carry a selling price upward of $1,199, pushing up company-side profitability margins. With survey data showing excitement in the more than 700 million iPhone installed user base—which is a close second to
Samsung's market share
—they are looking for a "super cycle" similar to the iPhone 6 debut, as the bulk of users are using older handsets.
However, two new challengers are trying to convince these folks to try something different. And both are successful entrepreneurs in their own right: Andy Rubin with his
Essential phone
and Jim Jannard with the
Hydrogen One
.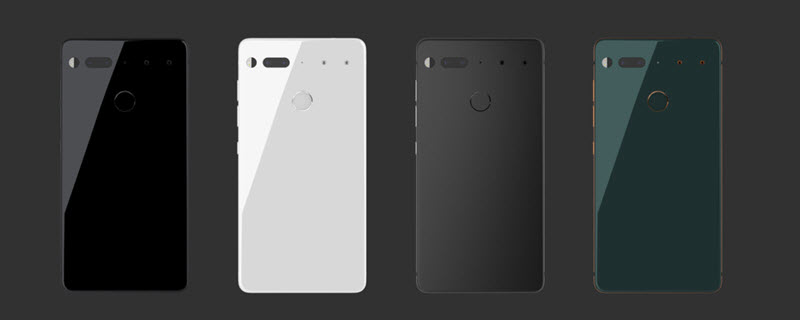 Anti-iPhone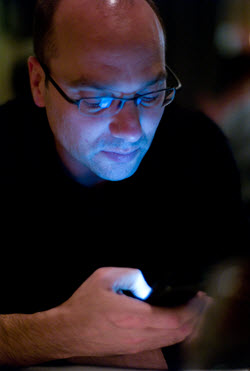 Rubin (pictured) co-founded Android, the maker of smartphone software that sold to Google in 2005 and went on to become the dominant global mobile OS. He later started a venture fund and design studio,
Playground Global
, and eventually segued back into the consumer tech world with Essential.
This year, the startup came out of stealth, raised $300 million, attained unicorn status and began shipping its $700 phone. It garnered attention and investments from
Tencent
, Foxconn, Altimeter Capital and more.
The Essential phone is unlocked and compatible with all carriers. The company's philosophy is opposed to planned obsolescence—a phenomenon that has become synonymous with
Apple
's business model—instead relying on a magnetic "click" dock that allows attachment of peripherals like a 360-degree camera.
In the announcement of Essential's launch, Rubin wrote: "Devices shouldn't become outdated every year. They should evolve with you." It was comments like that one that had initial reports calling his device the "Anti-iPhone."
A holographic media machine
Meanwhile, the billionaire behind
Oakley
sunglasses, Jannard, is working on a 3D screened device set to ship in early 2018. The company behind the phone is Red, maker of ultra-high-end digital video cameras, which Jannard started after selling Oakley for $2.1 billion to Italian eyewear retailer Luxottica in 2007.
Red dubs the Hydrogen One "the world's first holographic media machine," and it could find success where Amazon's half-baked Fire Phone failed: by bringing 3D display technology to the smartphone-carrying masses. You can preorder the titanium device now for a whopping $1,595 or opt for the more "affordable" $1,195 aluminum model.
VC-backed
Leia
is developing the display technology via an exclusive partnership with Red. The two companies announced last week that Red was making a strategic investment in the startup, with Jannard joining Leia's board.
Venture capital and electronics
Despite Essential's seemingly effortless $300 million fundraise, investment in US-based electronics startups has never been consistent, as shown here: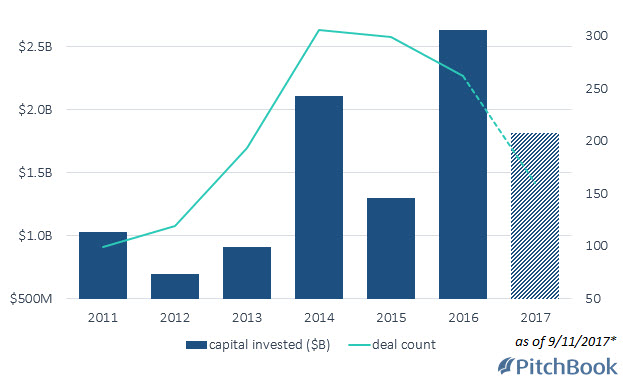 But if these innovative new offerings can put a dent in Apple's iPhone dominance, other entrepreneurs and investors could be emboldened and follow. Let's hope so, because—taking nothing away from what Apple has accomplished—having holograms in your pocket sounds way cooler than talking dog emojis.
Related content: The potential downside of being an Apple supplier